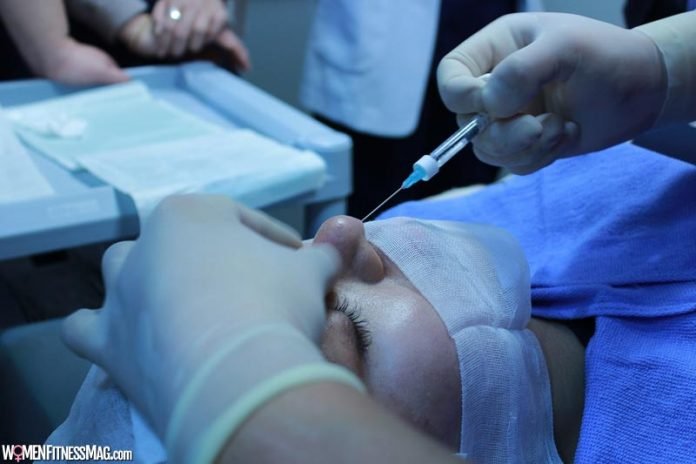 Surprising Benefits of Botox You May Not Know : If you are looking for a quick and effective way to smoothen wrinkles on your face, Botox is the answer to that. It's also a procedure to lift droopy eyelids, thus making the eyes livelier and look happier. If you are thinking about getting this procedure, see to it that you are only dealing with a trusted and professional practitioner of Botox in London.
It's to ensure superior results and your safety. While Botox is popularly known to be used for aesthetic purposes, it also has surprising benefits that you probably didn't know.
Help in sex-related concerns
The FDA may not yet approve it for this purpose, but there are ongoing clinical trials on this. According to some studies, Botox can help aid women avoid painful sex. Women who have vaginal contractions and pelvic floor spasms may experience this type of pain. Men who prematurely ejaculate can also benefit from this, as it can delay ejaculation, thus making sex more pleasurable for both parties. Researchers are also looking at its benefit for erectile dysfunction.
Deal with eye problems
Botox is not only to open droopy eyelids, but it also has other benefits for various eye issues, including Strabismus or popularly known as cross-eyes. Another eye problem that it treats is Blepharospasm or commonly called rapid eye blinking. Doctors have been using Botox for a long time to address these problems.
Treat excessive sweating
Primary Axillary Hyperhidrosis or excessive sweating is another condition that Botox can treat. Some studies showed the effectiveness of the toxin in addressing the said problem. In some studies, 91% of the group who were given Botox decreased their sweating by 50% compared to 36% of those who were in placebo. Its use for treating excessive sweating was approved in 2004.
Relieve migraine
It was in 2010 when Botox was finally approved by the FDA to be used as a treatment for chronic migraines. The discovery of Botox for this treatment started when a surgeon noticed how his patients who had Botox experienced fewer headaches compared to those who didn't. Researchers looked further into this until they found that it is indeed effective. The effect of the injection lasts for about three months, so more doses may be needed after that.
Treat neck spasm
Botox was already used for this problem even before it became mainstream in the aesthetics field. It is injected in specific neck muscles that prevent the signals that cause muscle tightening, which in turn causes the pain.
Aid with an abnormal heartbeat
It is still not approved, but there are continuous studies on the effect of Botox in treating irregular heartbeat. It's helpful for those who underwent open-heart surgery.
Help with overactive bladder
There are other treatments available for treating this condition, and Botox has already been approved to be one of them, although it's usually the last option. Studies showed that patients who had Botox decrease their leaking, proving its effectiveness.
Botox may have various benefits, but it's vital that you only deal with a specialist in the area you need help with if you wish to have it.
Related Videos about Surprising Benefits of Botox You May Not Know :
5 Surprising Benefits About Botox
What are the pros and cons of using Botox for migraine treatment?
Using Botox to treat muscle spasticity following stroke or disability | Ohio State Medical Center
Botox is Not Just for Wrinkles: Therapeutic Uses of Botox
Botox & Your Bladder
Botox for Excess Sweating
Surprising Benefits of Botox You May Not Know
botox injection price in india, botox poison, botox benefits before after, can you get botulism from botox, botox meaning, what to expect after botox injections, what can botox treat, botox injection side effects,