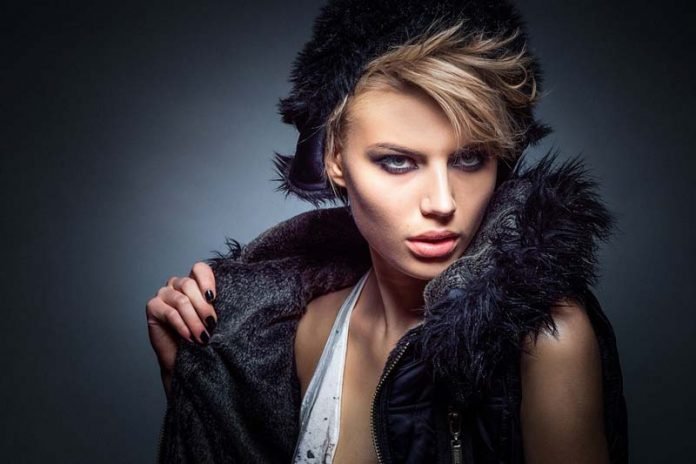 The Best Fashion Designers : The fashion world keeps on changing and innovating! Many fashion designers come and go. Some are very successful and become pillars of the fashion industry, while some are not so well-known. The best fashion designers are the ones who have made their name in the fashion world and their success is still ongoing. Find below some of the best fashion designers of all time.
Coco Chanel
Discover the French fashion designer, Coco Chanel! Born in 1883, she was known for her major contribution in the fashion world. She was the founder of the Chanel brand. Her full name was Gabrielle Bonheur Chanel. She received the credit of freeing women from the constraints of the corseted silhouette of the Post World War 1 era and instead promoted a casual chic style. Best known for her little black dress, Chanel bag and Chanel suit.
Chanel had a singing career before opening her first clothing shop; performing in cabarets and cafés. It is during this stage of her career that she acquired the nickname "Coco". Her career as fashion designer started off when she met a wealthy textile heir named Etienne Balsan. In 1910, she opened her first clothing shop and in 1920, she launched her first perfume while introducing the little black dress and Chanel suit. Today, even after her demise in 1971, her name and brand are still among the pioneers of the fashion industry.
Dolce & Gabbana
Dolce & Gabbana is an Italian luxury fashion house! It was founded in 1985 by Domenico Dolce and Stefano Gabbana. The idea of founding the fashion house was born when the two met in Milan in 1980. Over the years, their fashion house came to be known as "Dolce & Gabbana". In 1988, they launched their leotard line and by 1989, they began designing underwear and swimming costumes.
They started exporting their creations to various countries like Japan and USA. In the 1990s, they founded their own showroom. Fast forward to 1992, they launched their men's collection as well as their first perfume, Dolce & Gabbana. They were the first Italian brand to win the "Oscar des Parfums" award in 1996. By 2005, their turnover reached 600 million euros. Today, Dolce & Gabbana is a reference when it comes to jewellery, perfumes, cosmetics, footwear, clothing, handbags and other accessories.
Are you an aspiring fashion designer? Get more inspiration with the themes, graphics and excellent design of the bingo games available at Just Cash Bingo. In the online world, playing at Just Cash Bingo has become a vogue. Why not tune in the online bingo site and experience the charming visual details of the bingo rooms. Some inspiration might pop out at any moment!
Gianni Versace
Who does not know the Versace fashion company? The man behind it is Gianni Versace! He was born in 1946 in Italy. Since his mother worked in a sewing business, his interest in fashion grew from a young age. At the age of 26, he moved to Milan to work in fashion design. He became the designer for Byblos in 1973 and later in 1977, he also designed for Complice. Both were experimental lines by Genny.
After a few years, Gianni Versace presented his first signature collection for women at the Palazzo della Permanente Art Museum of Milan. His first fashion show followed in September 1977. In 1978, he opened his first boutique in Milan's Via della Spiga. Since then he created a sensation in the fashion world! His design brought about a revolution with their bold prints, vivid colours and sexy cuts. Today, the Versace fashion company is known for various products like clothes, accessories, perfumes, cosmetics and home furnishings.
Hubert de Givenchy
Back to the country of fashion, France! Discover Hubert de Givenchy, born to an aristocratic family in Beauvais, France in 1927. After his studies at the art school, he started working for various fashion designers in Paris. He founded the Givenchy fashion house in 1952 in Paris. Before that, he created his first designs for Jacques Fath in 1945. His other designs followed in 1946 for Robert Piguet and Lucien Lelong, while he worked with Christian Dior and Pierre Balmain.
He entered the International Best Dressed List Hall of Fame in 1970. Fast forward to 1995, Hubert de Givenchy decided to retire from fashion design. However, his fashion house stood the test of time, with John Galliano as his successor. Hubert de Givenchy was especially popular due to his designs for the personal and professional wardrobe of Audrey Hepburn. He was also known to have designed clothes for Jacqueline Bouvier Kennedy. One of his many creations is the little black dress.
These are only some of the best fashion designers of all time. There are other aspiring fashion designers who often create a sensation on the fashion scene. However, they derive their inspiration from the pioneers of the fashion world.
Related Videos to Best Fashion Designers :
Top 10 Best Fashion Designers In The World
Top 10 Richest Fashion Designer in the world
TOP 50 Best Fashion Designers – Part 1 ( 1 – 10 )
The Best Fashion Designers
Best fashion designers 2018, top fashion designers in the world, top 5 international fashion designers, top fashion designers in india, famous fashion designers 2018, top fashion designers 2018, top 10 fashion designers in the world 2018, famous female fashion designers,