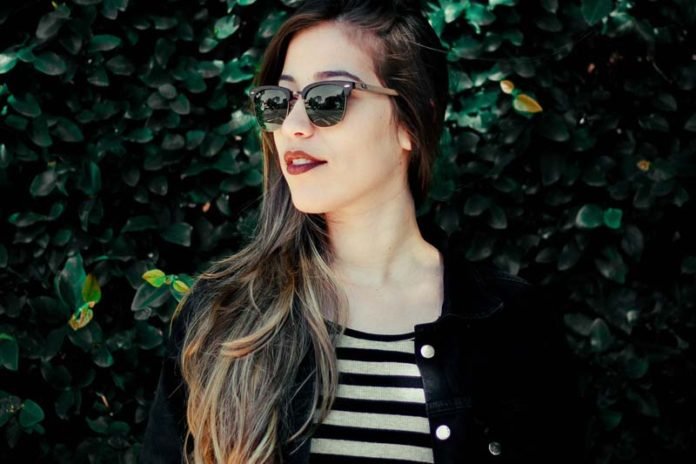 12 Designer Fashion Items that are absolutely Worth the Splurge : It's clear that there is a huge market for designer fashion. In the United States alone, the apparel and footwear industry is worth 295 billion dollars! There are many fashion brands worth over a billion dollars apiece.
For most of us, spending thousands of dollars on apparel on a regular basis isn't feasible. However, there are certain designer pieces that are worth investing in. These tend to be items that you'll wear again and again, as well as timeless pieces that can look fashionable for a lifetime. Here are 12 of the top designer items you'll definitely want to splurge on.
Sunglasses

You can tell when sunglasses are made cheaply and when they are high-end. If you wear sunglasses regularly, and you're worried about true UV protection, then splurging on a pair of designer sunglasses will be well worth the cost.

Perfume

Cheaper perfumes might smell similar at first sniff, but they tend not to last as long as high-end designer perfumes. If you constantly have to reapply the cheaper variety, then it's not really any serious savings in the long run.

Trench Coat

A classic trench coat simply never goes out of style. In fact, vintage trenches that are 50 or 60 years old still get worn often, especially if they were cared for by their owners. Investing in a designer trench coat today could last you decades, ensuring you look great for years to come.

Designer Purse

Believe it or not, designer brand accessories like purses are investments that sometimes hold their value better than precious metals or even real estate! High-end bags and clutches retain their value well, so you can use them for a lifetime or sell them on after a season or two of use.

High-End Watch

Think about how often you wear your favorite dress. Now, think about how often you would wear a watch. Most people wear their watch every single day, so it's worth investing in a quality timepiece. A designer watch might be worn thousands of times, making it one of those luxury accessories worth buying.

Neutral Heels

Neutral heels in a black or nude color can carry you from day to night, or from the office to the party. Designer heels are often far more comfortable, so it is something you should absolutely splurge on.

Cashmere Sweater

At first glance, a cashmere sweater is far more expensive than a traditional knit sweater. Add in a designer label, and the price might seem too high. Since a classic cashmere sweater is something that never goes out of style, however, it is one of those things worth the splurge.

Flattering Swimsuit

Millions of women around the world spend time picking out the perfect bathing suit, only to have to replace it the following summer. If you find a designer swimsuit that is flattering, splurge and buy it for yourself. Just make sure to care for it well so it can last a few summers of wear.

Upscale Tights

When you browse a list of the top fashion accessories 2018 has in store, tights might not make the cut! However, many women wear tights all the time. You can definitely tell the difference between drugstore tights and quality, designer tights. Upgrade to upscale tights and you'll have fewer rips, fewer runs and a more professional appearance overall.

Comfortable Walking Shoes

Fashion designers don't just create visually appealing items: They also create practical, durable and comfortable pieces. Womens luxury sneakers are one great example. Investing in a pair of truly comfortable, long-lasting shoes means that you can travel with peace of mind, knowing that you won't struggle with discomfort when sightseeing. That is definitely worth investing in, so splurge and go for a pair of quality sneakers!

Power Suit

Many of the top designers around the world have created power suits, although that can mean different things to different people. If you work in a professional environment, then a power suit might literally be a suit complete with jacket. Whatever your version of the power suit is, splurge on designer pieces that give you confidence to seal the deal, speak in public or just feel your best on the job.

Pajama Set

We sleep for roughly one-third of our lives. If you're spending that much time in bed, make sure you're comfortable. Splurging on some designer pajamas can help you sleep better, and you'll get a staggering amount of use out of them.
While most of us can't afford to wear designer pieces head-to-toe every day, a few key items can add quality and style to your wardrobe. These are some of the most valuable pieces you'll want to splurge on.
Related Videos to Designer Fashion Items :
10 Must-Have Accessories For Every Woman
Fashion Items to Invest In
Small Designer Items Worth Buying
5 Items To Start Luxury Collection
"Broke Girl" Designer Fashion Dupes
12 Designer Fashion Items that are absolutely Worth the Splurge
designer clothes, designer clothes websites, designer clothes on sale, designer clothes brands, designer clothes for less, designer clothes cheap, designer clothes sale womens, womens designer clothes for less, Designer Fashion Items