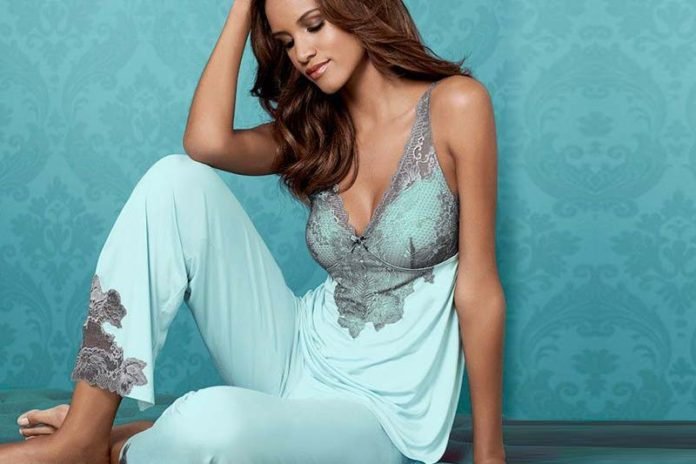 7 Top Styles Of Sleepwear for College Going Girls : A comfy, dreamy night in stylish sleep wears is a wish that every girl has. The desire to look presentable and wear stylish clothes generally start when we are still in School or college.
Doesn't matter even if it has been years since you left school, you can still suggest these ideas to your younger sister, cousins or daughter. Here the 7 Top Styles Of Sleepwear for college.
Going Girls. Check them out-
1. Bella sleep romper for the perfect look
Bella sleep romper is a very classy and sophisticated sleepwear option for School going girls. This stylish sleepwear is made from super soft pima cotton so that you or the younger one doesn't need to sacrifice with comfort. V-neck design, elegant satin binding along the neckline, adjustable shoulder straps makes this sleepwear a perfect option for teens to go with.
2. Pajama sets are evergreen
Pajama sets are evergreen when it comes to choosing sleepwear. They are so comfortable, so classy and so stylish that you can never say no to wearing a pretty set of pajama. You will never run out of options when it comes to buying pajama sets- pick the ones with short sleeves and boxers for summer days; and full sleeves for the winters. Bella printed pajama sets, which come with pretty prints, are a cool option that you may like.
3. Paige Slip
Paige slip is yet another great option when it comes to picking stylish and feminine sleep wears. Pair it up with Aire Hotpant and sleep in style with Chemise sleepwear by Cosabella.
4. Pair up Baya Camisole with Baya Tap shorts for a sexy look
A Baya camisole and tap short is the perfect sleepwear option for girls. Baya camisole comes with a deep V-neck that will enhance your beauty. This sleepwear is so sexy and comfortable that you would not mind wearing it all day long.
5. Trendy babydolls are a must-try for every girl
Babydolls are quite trendy and also comfortable for a better sleep. With floral lace at bust, Pret-A-Porter babydoll is a very feminine and stylish sleepwear option for girls.
6. Sweet Dreams Dots Sleep Dress
Sleep dresses are very pretty and a good sleepwear option for young girls. With its relaxed fit, V-neck design and pretty printed fabric, Sweet Dreams Dots sleep dress also comes under the top 07 sleepwear styles for girls.
7. Sweet Dreams Textured Robe
Robes are a must when it comes to exploring sleepwear options. You wear this robe with sweet dreams textured sleep romper to create a youthful look that will complement your personality. You can even wear it at home during the day time when you are too busy getting the assignments done or preparing for exams.
Markets are flooded with a variety of options to style your chemise sleepwear. Try to explore the above mentioned styles and enjoy your dreams with comfort. Stay stylish and dream beautiful!
Author :
Susan Harris is a creative writer by profession and hobby, currently working as a freelance writer. She aspires to help her readers achieve their best style by sharing personal tips learned through both years of experience and thorough research.
Related Videos to Sleepwear for College Going Girls :
Types of Nightwear for Women / girls
Night wear dresses for girls || Night Suits || Night dress for girls || Ladies night suits
Latest Night collection for girls | Night dress Designs 2018 | Maxi for ladies
8 types of night wear
Latest Soft Cotton Night Wear Dress | Night Dress | Nighty For Girls
7 Top Styles Of Sleepwear for College Going Girls
women's pajama sets, womens cotton pajamas, cheap pajama sets, satin pajama sets, silk pajama sets, matching pajama sets, pajama set shorts, cute pajama sets, women's sleepwear sets, softest women's pajamas, women's nightgowns, most comfortable pajamas, flirty pajamas, pajamas walmart, victoria secret pajamas, Sleepwear for College Going Girls