The Most Essential Workout and Nutritional Advice for Getting an Amazing Body: Thanks to our unhealthy modern lifestyle, obesity and a steady decline in overall health are becoming more and more of a reality, and we have to work harder than ever in order to fight against it.
Around every corner we're bombarded with ads about juicy, delicious junk food; usually beautifully packed into stimulating packages that any one of us would just love to unwrap and get to what's inside as quickly as possible. Under such circumstances, it's sometimes really challenging to resist all of this and instead reach for a granola bar and head to the gym.
But if you're reading this article, I'm going to assume that you've already gone through that rather difficult process, for which I only have to say congratulations! You're already halfway there to getting the body of your dreams and becoming the stronger version of yourself.
Now it's all about how you approach health and fitness, and your results will vary greatly depending on your approach. To help you out with that, today I've prepared a few easy workout and nutrition tips for absolute beginners that were really a big help to myself when I first started exercising. So, without further ado, here they are:
Essential Workout and Nutritional Advice
Always Eat Breakfast
The number one thing you have to look out for when first trying to transition to a healthier diet are definitely cravings. They'll come at you at the most inopportune time and sometimes you won't be able to resist. This is okay, though, and it's something that we all go through, but nonetheless you're going to have to find a way to deal with them, or your weight loss will take much longer than it should.
I've personally found that one of the easiest and most effective ways to combat cravings is to simply eat a large, healthy and balanced meal in the morning, and give your body plenty of energy and nutrients for it to endure until lunch time. You can get them from Home chef meals if you don't have the time to cook.
Take it Easy with HIIT
High-intensity interval training, often abbreviated as HIIT is becoming more and more popular among beginner athletes, because it's marketed as one of the easiest ways to lose weight and improve your health in a short amount of time.
And while I'm not disparaging that any of this is true and HIIT is truly a wonderful form of exercise if you can handle it, it really shouldn't be the only thing you do at the gym. HIIT is pretty hard on your body, and requires long periods of recovery in order for your body to rest and regenerate before it can do HIIT again. And not only that, but it's also very taxing for your nervous system, so you really risk burning yourself out if you do it more than two to three times a week.
I'm not saying to not do HIIT at all, just do it in moderation and feel free to introduce other forms of exercise into your routine as well, and you'll get the best of both worlds ultimately.
Drink Plenty of Water
Water is one of the most potent solvents in existence, and that means that it's very good at diluting and expelling all of the nasty stuff that's been accumulating in our bodies. That includes stuff like junk food, soft drinks, alcoholic beverages and just about anything else that we shouldn't have put into our organism in the first place.
Dehydration can also contribute to a slower metabolism, which is never good if you want to lose weight. Additionally, we can often mistake thirst for hunger, since our bodies get quite a bit of water from food as well.
I highly recommend that you get at least 12 cups of water into your organism daily, and I guarantee that you'll start feeling better and having a whole lot more energy than before.
Don't Work to Failure Every Time
Another very popular philosophy that's been circulating throughout the world of fitness is the idea that you have to work to failure in order to get any real results. Again, working to failure, just like HIIT is a valid tactic that works, but only if you use it wisely.
The problem with working to failure is that it takes a lot more energy than a conventional workout, and can actually tire out your nervous system more than a 20-minute jog, while burning fewer calories. So while it's definitely a valid method to increase your strength, I don't recommend that you go overboard with it. Or at least save it for the very end of your workout, when you can afford to completely drain yourself and not have to perform any additional exercises after you've actually performed your workout to failure.
Author: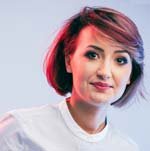 Vanessa Davis is a 32-year-old fitness enthusiast, mother of two and content writer at diet.st. She's originally from Long Island, New York, and when she isn't cooking up some new health and fitness article, she enjoys doing yoga and figuring out new, delicious organic-based recipes for herself and her kids.
Related Videos:
How to Get a Bikini Body FAST! ❤️ FUN workout routine & diet!
8 Diet & Nutrition Tips | Female Bodybuilding
Beginner's Workout Routine + Diet Tips
FITNESS AND DIET TIPS
What to EAT! Basic Nutrition, Weight Loss, Healthy Diet, Best Foods Tips | Virtual Health Coach
The Most Essential Workout and Nutritional Advice for Getting an Amazing Body
workout nutrition plan, nutrition and exercise articles, workout nutrition guide, gym nutrition supplements, importance of nutrition and exercise, Essential Workout and Nutritional Advice, relationship between exercise and nutrition, gym nutrition for beginners, eating habits and weight control, workout diet plan to build muscle, nutrition and exercise articles, importance of nutrition and exercise, best pre workout meal for muscle gain,
The Most Essential Workout and Nutritional Advice for Getting an Amazing Body