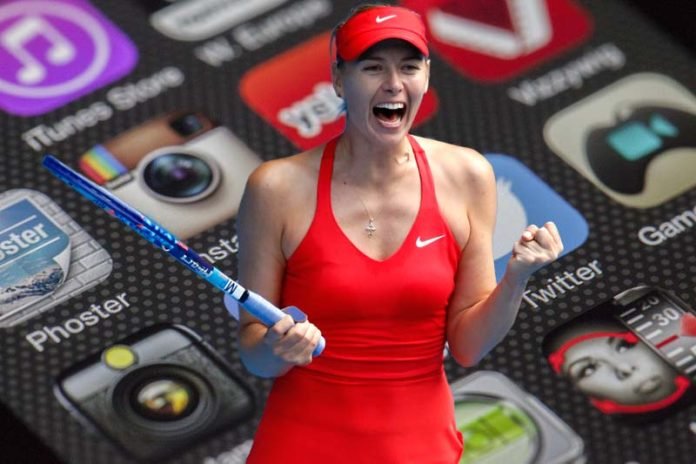 The Most Influential Female Tennis Stars on Social Media : Amidst all the hoopla of football, basketball, and baseball in the United States, there is absolutely no denying that tennis is and will always be a popular sport. Compared to a few decades ago, the game has become more and more prevalent today. It also helps that the country hosts the historic US Open, one of the four Grand Slam tournaments in the calendar year.
Part of tennis' charm lies in its female players. They perfectly represent the sport's technical aspect, making them great role models for young ones. Of course this is not to diminish all the contributions and accomplishments of the pros on the men's tour, but there is just something more natural, fresher from the female side of things. To a certain degree, women tennis players are also more connected to their fans through various social media platforms.
Throughout the years, communication between tennis players and fans has played a crucial role in increasing the popularity of the sport. Female pros, for their part, have evolved with the times and are now part of this huge social media network. From Maria Sharapova, to Serena Williams, to Eugenie Bouchard, these players have become icons not just of the sport, but also on Facebook, Twitter, and Instagram. These days there are also a plethora of agencies, who can help with social media campaigns. Social media has helped the masses see their icons as more than just that and brought a sense of reality to the general public. They are often seen replying to questions posted on their respective officially licensed accounts, which, in more ways than one, boosts the attractiveness of tennis to their followers. Having said that, here are some of the most influential female tennis stars on social media.
Maria Sharapova
With a welcoming climate and an amazing tennis scene, Florida, according to Play Your Court, has welcomed a significant growth in residents and has risen in the ranks as one of the best cities in the United States to live in if you want to play the sport regularly. One of the more recognizable occupants to take advantage of Florida's vibrant tennis scene is Russian star, Maria Sharapova. The tennis ace has made the state her home for more than two decades. From a social media standpoint, her 15 million and five million plus followers on Facebook and Twitter, respectively, is proof that despite her recent struggles she is still well-loved by her fans. Furthermore, Maria Sharapova is known to use these networks as viable platforms to market her Sugarpova brand.
Serena Williams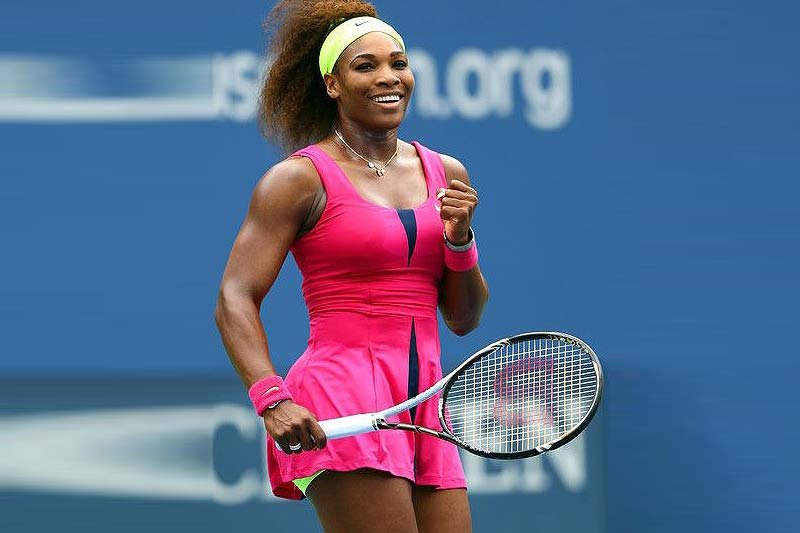 Forbes' Kurt Badenhausen describes Serena Williams as tennis' biggest star on social media. She has a total of over 13 million followers on Facebook and Twitter combined, amplifying her status as arguably the greatest of all time. Another momentous accomplishment was in 2016, when she had 56 million interactions on social media, which turned her into a bona fide product endorser. This eye-popping number was 57 percent bigger than the aforementioned Maria Sharapova, who has close to 7 million more followers. For this reason alone, Serena has become the go-to advocate of popular brands like Nike, IBM, and JPMorgan Chase.
Eugenie Bouchard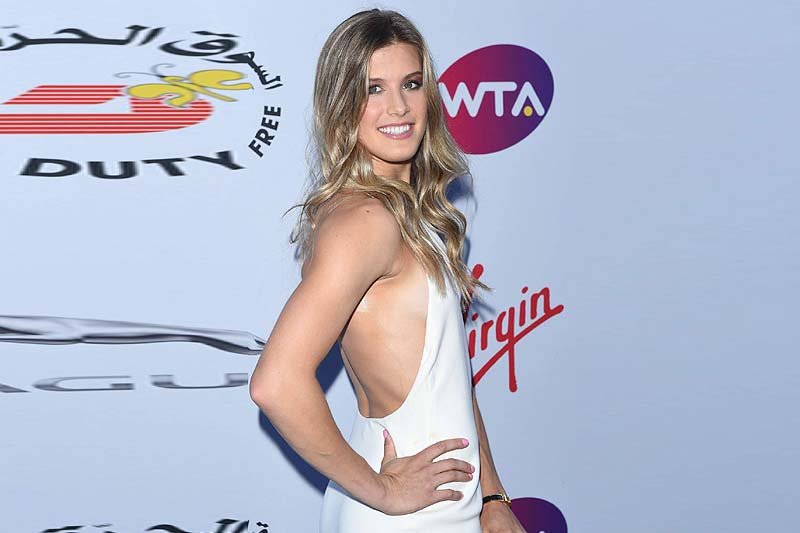 Eugenie Bouchard is, without a shadow of a doubt, one of the most charming athletes of all time. Some fans will remember her quirky post-match interview during the 2014 Australian Open in which she professed her admiration for the then-teen star, and fellow Canadian, Justin Bieber. The 22-year-old tennis pro embodies the free-spirited millennial not just on the court, but also off it. In an article on The New Daily, Bouchard proudly claims that social media is what her "generation does." Another cool thing came to the fore early this year, after she lost a Super Bowl bet to a fan on Twitter. She stayed true to her word and went out on a date with him during a Brooklyn Nets game.
Related Videos:
Top 10 Female Tennis Players of All-Time
20 Most Beautiful Female Tennis Players
Top 10 Greatest Female Tennis Players of All Time
Exclusive: The 10 Most Beautiful Female Tennis Players 2017 [HD]
Top 10 Hottest Female Tennis Players In The World 2017
Related Infographics:

The Most Influential Female Tennis Stars on Social Media
best male tennis players of all time, best female tennis player in the world, best female tennis player 2016, top 10 hottest female tennis players, female tennis players ranking, famous tennis players male, top 10 male tennis players, top male tennis players, most hated tennis players on tour, maria kirilenko, martina navratilova, maria sharapova, anna kournikova, angelique kerber, eugenie bouchard, caroline wozniacki,
The Most Influential Female Tennis Stars on Social Media