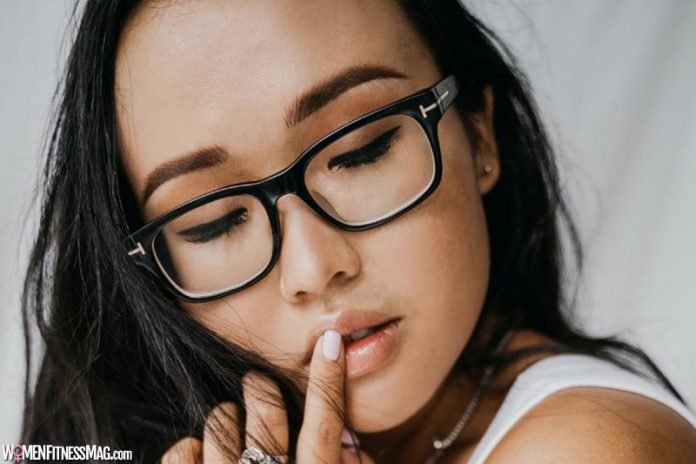 The Most Stylish Prescription Glasses For Women In 2022 : We all change our styling and look with the ongoing fashion trend cycle. Likewise, eyewear trend is a significant part of fashion now, and we must keep up to date with them. Those days are gone when sunnies were the only eyewear to make a fashion statement… entering fashion glasses!
Prescription glasses are not merely a vision-correcting accessory anymore; they are more than that; they can be as cool and accentuating as sunglasses. Truly, glasses are becoming an extension of everyone's style. From tortoise print to matte bold black frames, they all are trending statement frames for 2022. The catch to your perfect fashion frame is – face shape to frame shape match. Some easy steps to help you select your perfect pair of glasses that speaks fashion are:
Select your frame shape according to your face shape
Select the glasses size – depends on the look you wish to achieve, oversize glasses look or regular fit glasses
Choose the colour you like, keeping in mind your eyes, hair, and skin colour; you can select from basic blacks to fun colours like red
Prescription or non-prescription glasses – you can opt for any, depending on your need
Here are fashion eyeglasses trends for 2022 to make women feel like a queen:
Classy cat eye glasses
Cat eye glasses are a purr-fect example of an eye accessory that has aged fine with time. From our grand mum's time until today, they never went out of fashion; there's a reason this style is a true retro classic.
You can get these frames in different styles, colours, and textures – black, Havana, tortoise, neutrals and more. The wing created at the upper rim of the glasses gives them their signature look; this distinct wing style helps to accentuate your face shape, especially your jawline. These glasses are suitable for most face shapes, including oval, heart, rectangle, and square. If you wish to highlight your brows more, you can opt for full-rimmed cat eye frames.
Try DKNY DK5003 265 Blush Tortoise cat eye glasses for a classy everyday look with a bold display of style.
If you wish to go a bit more contemporary, Le Specs Goldfinch Gold cat eye glasses will do you justice!
Offering a more dressed-up finish, you can easily wear any of the cat eye glasses style anywhere and everywhere. A little black dress or a summer jumpsuit they're sure to complement everything you wear.
Classic aviator glasses
Aviator glasses, an iconic frame choice for all, are unquestionably classy.
Similar to cat eye glasses, this glasses style has also won against time by never going out of fashion. With the classic thin metal frame and teardrop frame shape, you're sure to make a statement. Whether you're looking for a statement pair or a super-luxe frame, you can rock your look in every colour and style, aviator has to offer.
Best suited for oval, heart, and triangular face shapes, these glasses flatter a delicate chin by mirroring the angle of the jawline. Go for a slightly oversized frame for a retro look, just like Ray-Ban Aviator RX6489 2500 58 Gold.
This oversized frame has a retro appeal and makes a statement with its luxurious Havana temple tips.
For effortlessly stylish appeal and a stand-out attitude, try on FGC Eve C1 Matte Black/Shiny Gold aviator glasses.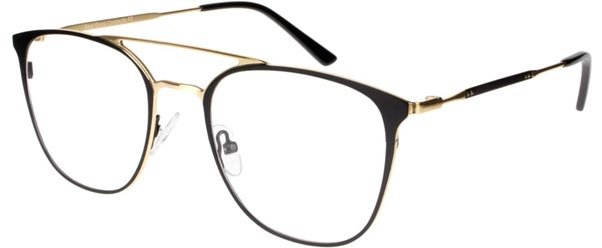 Pair them up with a classic formal suit or a dress to make the best out of them.
Big, bold glasses
Big, bold glasses are in fashion with their loud and clear look! Being full-rimmed with full eye area coverage and massive style vibes, they give you the best of both worlds – style and sun protection. Oversized glasses can look good on anyone, regardless of their face shape. From Anna in Inventing Anna to Jennifer Lopez's everyday oversized glasses, this trend is embraced by all. You can go for prescription and non-prescription/ cosmetic glasses. Don't forget to opt for tinted lenses and convert them into sunglasses to get the most out of them.
Casual or formal, the big glasses look can totally go with any outfit! Oversized glasses tend to enhance your eyes while covering a large portion of your face, giving you an entirely new and fresh look.
Try hexagonal glasses; these are unique and trendy glasses; check out Ray-Ban Hexagonal RX6448 2500 51 Gold to add some opulence to your style, or achieve a classic retro look with oversized Marc Jacobs MARC 380 086 Havana square glasses.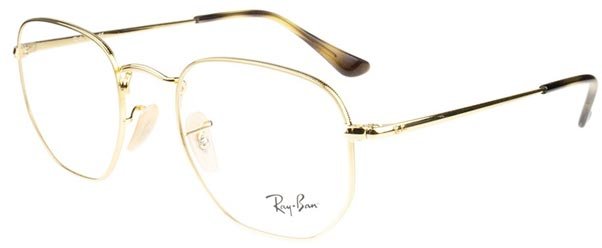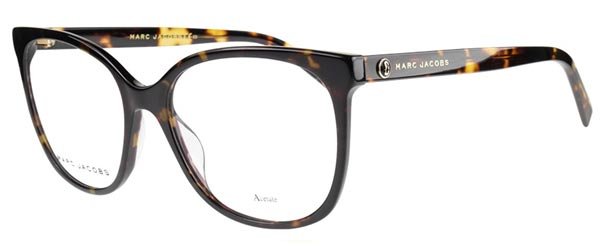 Remember, when selecting an oversized glasses frame, be careful with the three measurements for frames: lens width, bridge width, and arm length before finalising a frame.
Colourful fashionable frame
If you think black is too basic and you love experimenting with colours, or love bright colours in general, you'll for sure enjoy this trend. Choose from a palette of reds, yellows, lavenders, blues and neutrals and pair them up with either the same colour palette outfit or stand out by opting for a pop colour like orange with all-black clothing.
Try Radley RDO Verity 107 Burgundy/Teal/Grey glasses. These glasses are a bold statement pair for the fashion-forward woman. Square frames, with the unique colourway of burgundy, teal and grey, characterise this model and give you a perfect balance with a unique look.
Why not pair red glasses, such as Calvin Klein CK21519 513 53 Red glasses with an all-black outfit to add a playful element to your look?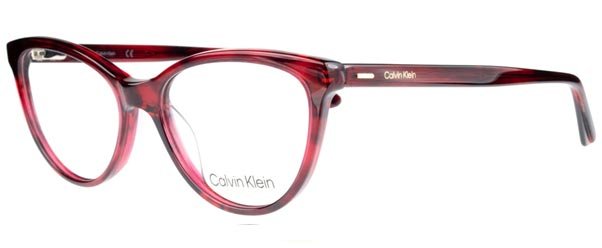 Here's another unique combination for you – give a break to regular opaque glasses and go for FGC Blair 004 Blue Crystal semi-transparent glasses instead. With a square shape and a semi-transparent blueish colourway, this model is unique on its own. Pair them up with a casual dress or formal attire, and you'll be sure to leave others in awe!
Pairing a stylish frame with your chosen outfit for the day makes a huge difference. You can get a stylish outlook with the prescription opticals at Feel Good Contacts for less! Select from a range of brands, including Prada, Radley, Ray-Ban, Le Specs and more and enjoy 10% off your first order. View more to explore our range of fashionable glasses for women.
A piece of advice-
To enjoy the best of both worlds, opt for sun-tint lenses, meaning they turn darker when you step into the sunlight; basically, your glasses turn into sunglasses!
If you're in front of the screen a lot, you should opt for Blue Light glasses. These glasses will protect your eyes from the harmful rays emitting from the digital screen.
Related Videos about The Most Stylish Prescription Glasses For Women In 2022 :
The Most Stylish Prescription Glasses For Women In 2022
woman eyeglasses trends 2022, trendy glasses for women, prescription eyeglass trends 2022, eyewear trends 2022 vogue, eyeglasses for women, eyewear trends 2023, popular glasses for women, designer glasses frames for women,