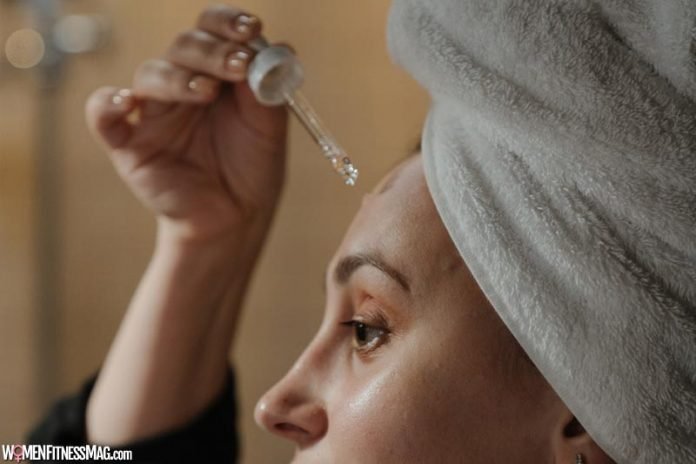 This Lightweight Vitamin C Serum is a "Skin Food" : My entire skincare routine revolves around achieving healthy, beautiful skin. I've tried a lot of skincare products. Some work while others don't, and some make me feel blah about my overall complexion.
With Plant Mother's 100% Organic Vegan Vitamin C serum, this is not the case. This lightweight oil-based face serum is a customer favorite because it provides plant-based nourishment and enhances your skin's collagen and moisture barrier with each use. Find out why I like it, what it does, and why you should have it in the post below.
The Texture
The texture and finish of this serum are without a doubt the outstanding features. It literally glides over your skin, absorbs quickly, and doesn't leave a greasy feeling on the skin. Every time I apply it, it's like a powerful burst of luxurious skin food.
The Ingredients
The all-natural chemical-free solution is made with over 20 fresh botanical ingredients, which penetrate the nine surface layers of your skin for longer-lasting skin nourishment. This Vitamin C comes from Kakadu plum known to be a plant with the highest content of Vitamin C in nature. In addition to that, there's multi vitamins, carotenoids, and omegas – essential fatty acids. These organic ingredients are unique in that they maintain your skin hydrated and radiant while you go about your day, allowing the inner layers beneath the skin's surface to retain healthy nourishment. All Plant Mother's Vitamin C Serum ingredients are grown in their organic garden, harvested fresh, and hand-crafted in-house.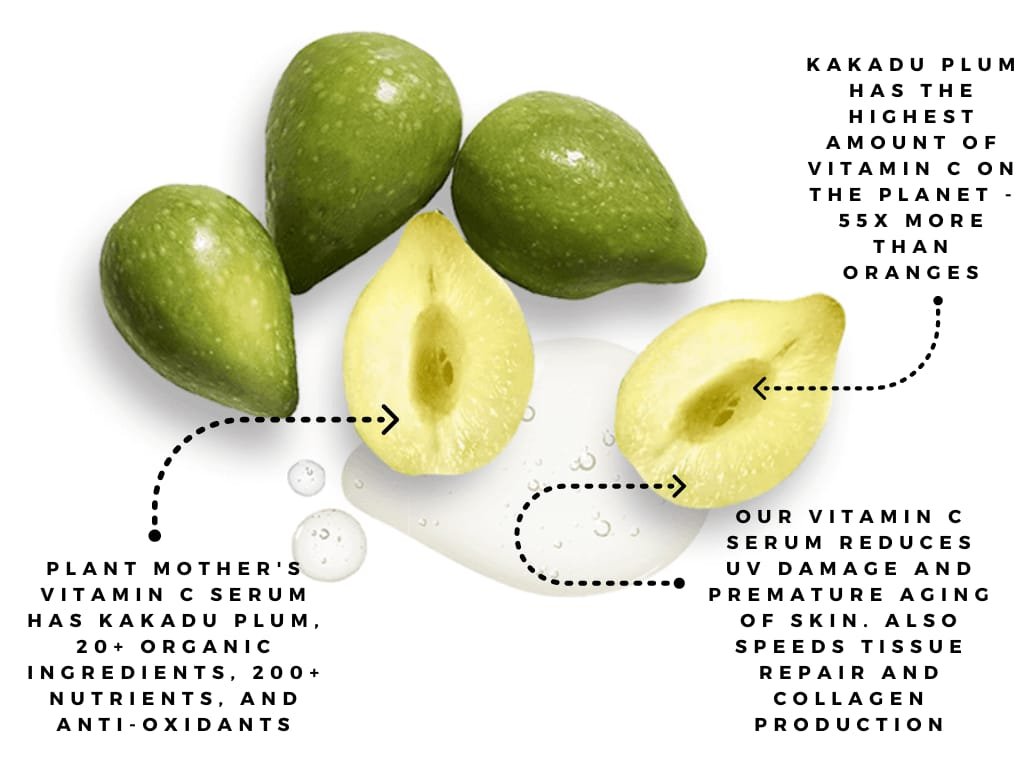 "PLANT MOTHER is fully accountable for each ingredient we use and the impact it has not only on women's health but on the environment as well." Plant Mother's Founder Jena Joyce explained. "As a conscious brand, PLANT MOTHER firmly believes in creating clean beauty products without sacrificing efficiency, sustainability, or animal rights."
Sustainability
Plant Mother is dedicated to saving the planet – from producing everything internally to using zero-waste packaging with no plastics. No animal testing is allowed and the company strives to completely offset carbon footprint of their deliveries. You can even join company's brand ambassador program if you want to support clean beauty and healthy skincare movement.
I'm a huge fan of the Plant Mother's Vitamin C serum and the entire clean beauty product line. Sometimes, I'll even give myself a quick morning or evening facial massage. After the massage I am beaming in that healthy, pink, radiant way.
Related Videos about This Lightweight Vitamin C Serum is a "Skin Food" :
This Lightweight Vitamin C Serum is a "Skin Food"