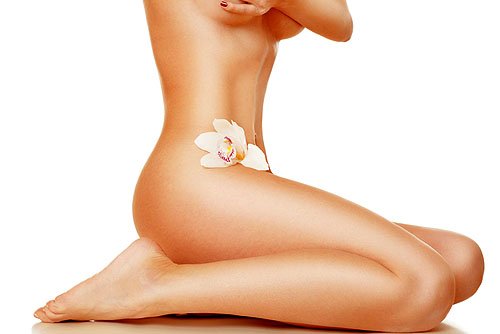 This summer, want to get rid of the unwanted hair naturally? For both men and women, hair removal can be so troublesome; but, it's also inevitable. Especially in summers when you have already made plans to hit the beach with your girlfriends and mates, you don't want those hair under your arms or bikini to be on display. After all, it won't go well with your hot lingerie!
It's imperative for you to pluck out each string of the unneeded hair from your body to feel good about your looks. There are many techniques to help you do it naturally.
Let not the incredible need to alleviate the hair gets you on your nerves. Read further to know of natural ways to bid adieu to those unwanted hair.
This summer, want to get rid of the unwanted hair naturally?
Natural hair removal cream
Just a walk at the personal hygiene aisle of any supermarket will be enough to find out numerous skincare brands that are available for hair removal. The skincare industry is flooded with hair removal creams and lotions. As a potential buyer, this is no good news for you because more the options you get, the more baffling it gets for you to decide the right one.
The word of advice is to pick only an established natural hair removal cream such as revitol hair removal cream. The benefit of using an established natural hair removal cream such as revitol hair removal cream or any alike is that the cream has already been favored by many users and has received positive feedback already. It also helps in being sure of your skin being protected from any harmful side effects that some creams tend to neglect.
Look for a cream that smells good and also fits in your budget.
Sugaring
Sugaring is pretty much like waxing but it's much healthier and more natural than waxing. All you need is half a cup of water, 4 tablespoons of sugar and 1 teaspoon lemon juice. You will have to mix everything up and heat the mixture in a pan and wait till it bubbles up.
Wait till the mixture becomes warm, and then apply a thin layer of the mixture to the skin. But, remember to apply it only in the direction of your hair growth. Then with the help of a muslin cloth cover the area, keep pressing it for less than a minute, and pull it off.
White pepper-camphor
This particular way is strictly meant to remove hair from legs only. Pepper is known to be very strong and perhaps also leave a burning sensation when applied on sensitive areas of the skin.
You need to grind 2 tablespoons of white pepper and make it to a fine powder. Mix the powder with 2 tablespoons of camphor. If needed, add few drops of almond oil and mix the lot well. Apply the paste on your legs and leave it for 10 to 15 minutes. In your wash with lukewarm water, you will notice the hair of legs would fall off along with the paste.
The beauty of this method is that it's painless.
Unwanted hair can be quite overwhelming for men and women, but needs to be removed. Removing hair naturally from different parts of the body is absolutely non-toxic and less painful. Be very clear this summer about what ways should you be opting for in removing unneeded hair. Pick natural ways, always!
About the Author:
Lisa Fletcher is a beauty blogger and natural skin care expert. She understands how natural solutions demonstrate a positive effect on skin and health. She dedicated her carrier to redefining the meaning of skincare with natural skin care products.
This summer, want to get rid of the unwanted hair naturally?