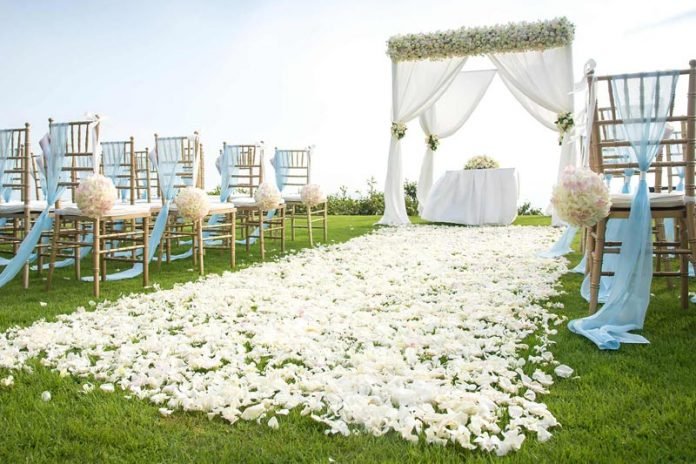 Tie the wedding knot at the best destinations : Destination weddings have been soaring in popularity to such an extent that almost one in every five couples is planning their own weddings in the best destinations of the world. The primary reason behind couples choosing a destination wedding is to make the event feel more like a vacation.
Then there are of course other reasons like spending more time with guests, reduce the number of guests and preventing a bigger pocket pinch of planning a wedding in bigger cities like Boston and New York.
Considering the skyrocketing popularity of destination weddings, you must have traveled to a destination wedding for any of your friend. If you find yourself confused about planning a destination wedding for yourself, here's help. We've made a list of the best destinations that are perfect for a wedding as well as traveling.
Park City, Salt Lake City


While there are several wedding venues in Salt Lake City, the Park City is one of the most incredible locations for planning your destination wedding, especially during summer. Both during summer and early fall, the weather remains clear and dry with temperature dropping below 80 degrees and room rates at their lowest level. This destination offers spectacular view of mountain and an array of luxury properties including St. Regis Deer Valley, Montage Deer Valley and Stein Eriksen Lodge.

Scottsdale, Arizona

Scottsdale is probably one of the best places to steer clear of the cold if you plan a winter wedding for yourself. Throughout fall and spring, the weather in Arizona is extremely pleasant and for couples who plan a wedding style that ranges from a rustic style BBQ or a black-tie formal affair, Scottsdale is the best bet. This place is well known for its restaurants, golf courses, spas, shopping destinations and public concerts. Once you take your guests to this location, they'll be thrilled.

Newport, Rhode Island

Do you live in the south and you're looking forward to planning a summer aqua-wedding sans humidity and heat? If answered yes, Newport, Rhode Island is the answer for you. According to TheKnot.com, Newport was named as one of the best destinations to marry in the US. Here the historic venues which need mention are the Newport Mansions which provide you with the best ocean views, lush green gardens and architecture. The best thing about this destination is that it is 4-hour drive from New York City and a 2-hour drive from Boston.

Stowe, Vermont

This is yet another ski town renowned all over the world and that is also an impressive location for summer weddings. Discounted rates on hotel stays and reduced number of visitors make this place ideal for all those guests who have lots to do. Once the guests arrive for your wedding at Stowe, they can visit Vermont Fine Art Gallery, Ben & Jerry's Factory or the Stowe Peak Performing Arts Center.
Therefore, when destination wedding is on your mind, choose any of the above mentioned places based on the place where you reside. Give an opportunity to your guests to travel as well as enjoy your wedding.
Related Videos about Tie the wedding knot at the best destinations:
Top Ten Most Beautiful Wedding Places In The World
Top 10 Most Beautiful Wedding Venues in the U.S.A
The Best Rustic Wedding Venues in America
Destination Weddings | Dream Vacations
World's 10 Best Destination Wedding Spots
Tie the wedding knot at the best destinations
best destination weddings 2019, unique destination wedding locations, best wedding destinations in the world, affordable destination wedding locations, small destination wedding ideas, caribbean destination wedding, destination wedding outside india, destination wedding cost,