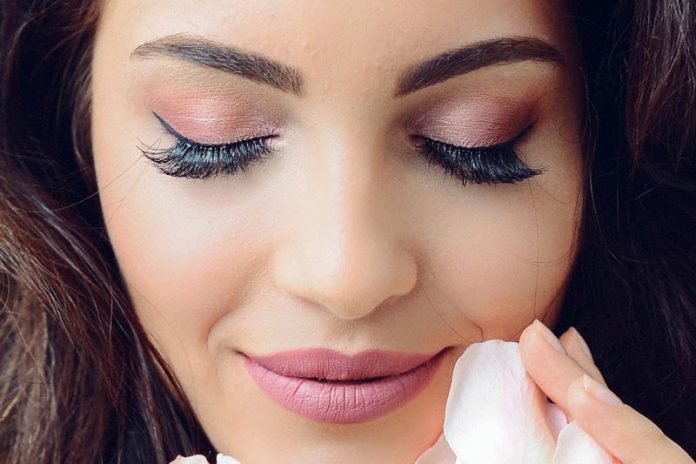 Never had lash extensions before? Thinking about getting them? Well, this beauty-trend can look amazing, will save you time, and is really not as expensive as you'd think. Here are the top 7 reasons why I believe you should get lash extensions.
Low Maintenance


If you love low-maintenance makeup trends, this is one of them! Lash extensions don't need any special pampering. The only thing which you should worry about is keeping them away from oils, and mascaras. Your lash extensions will look great every morning as long as you comb them through with a brow spoolie, that simple!

They Look Really Natural


You can ask your aesthetician for a semi-natural look. This infill is ideal for women who love to look minimalistic, and who don't love a full face of makeup. This also means that you can freely walk outside the house wearing no makeup, and still feel confident!

Can Save You Time In The Morning


Wake up every morning and look as good as never before! Lash extensions will save you so much time since they are already really emphasizing your eyes. Only apply a bit of bronzer and a tinted lip balm, and you'll be ready to head out!

Not Expensive


You can expect this beauty treatment to be around $70-100. However, keep in mind that your lash extensions will last you for up to 3 weeks! This means that you won't need any mascaras, glue-on lashes or boosting serums meanwhile! Also, you can stay away from lash curlers and enjoy your extensions on their own.

Ideal For Any Eye Shape


Everyone can get lash extensions done, as long as you talk the process through with your lash expert. They will advise you on what to get, and will fully customize the solution per your will and eye shape. Some women may prefer more volume and will settle for Russian lash extensions, while others will want a natural and simple version.

Can Suit Any Event


If you want to have your lashes on while working out in the gym, but also when getting ready to go out with your girls – go for them! These lashes are super sturdy and will survive through any and every weather condition. You can wear them when swimming, tanning, or even clubbing! They are waterproof, humidity-resistant, as well as cry-proof, perfect for weddings, as well as tropical holidays!

Can Be Refilled


Once you lose around 50-60% of your extensions you should go back to the salon and ask for a refill. A refill is done way faster and is often only 50% of the initial price. This is because your lash aesthetician will use a lot less material when doing the second application, and will also be done with you in less than 30-40 minutes. Remember to come back every 2-3 weeks in order to maintain your lashes.
Related Videos :