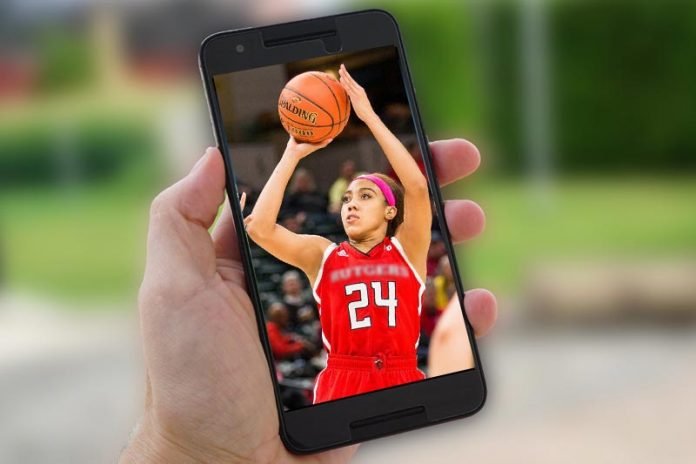 Top Apps for Real Basketball Fans : No matter if you enjoy watching NBA games, shooting some hoops or simply playing a basketball video game, you understand the thrill that comes with it. Likely, if you enjoy basketball, you enjoy all three – from watching real games to playing games on your phone or shooting hoops at your local court. Since it's likely there's a basketball fan who can get enough of their favorite sport, we decided to gather a couple of apps that can easily satisfy all three elements.
To help you out, here are our top apps for watching basketball games, playing video games and also to find a court or even people to play with.
NBA: Official App
Everything NBA
Naturally, if want a more practical way to check out the latest games in the best basketball league in the world, what better and obvious way to go than the official app? The strongest feature besides being able to watch games, it the reliability of updates. The moment something changes or an announcement is made, you can be sure you'll a notification about it the second later. If you're all about the NBA, you practically don't another app because this one delivers. Need the latest scores, game table or updates on changes to any team in the NBA? This app has it all and it's neatly packed so you don't get lost in the jungle of exciting things constantly happening in the world of basketball.
The minor setback with this official app is the way they organize the payments. Although it's perfectly normal having to pay for the great amount of service you get, it can be buggy from time to time and the ability to unsubscribe can feel like a maze and not user-friendly at all. Nevertheless, if you enjoy what the app delivers, you won't feel the need to unsubscribe anyway because you are likely to get everything you want or need.
Basketball Arcade Game
Shoot Hoops in Your Free Time
Although initially, we were planning to go with the obvious basketball mobile games, we quickly realized it's an obvious choice and if you're a fan you already know about the official NBA game and so on.
So we decided to check out something a bit different and our research brought us to a cool top list of best basketball shooting games we'll share the link to :
Top 10 Basketball Shooting Games
These games are a great way for a basketball fan to kill extra time since even 2-3 minutes when there are ads between game is enough to get what you need. Our choice ended up being a game called Basketball Arcade Game. if you ever went to a carnival that has that basketball machine where you need to shoot the hoop for a limited amount of time, you'll find this quite familiar. The game is extremely simple since all you have to do is shoot the ball. We know, this might sound a bit dull at first and we did too, but once you start playing, there's just something that makes it fun – especially if you have 5 minutes of nothing to do. The simplicity of the game is actually it's the strongest point and you can easily find yourself spending even hours without even realizing.
The only flaw is just slightly too much ads. Naturally, the game developers have to earn money but the amount can kill the excitement from time to time. Still, it's a great basketball game any fan will appreciate having when having nothing else to do.
Ballertag
Find Courts Near You
If you enjoy playing basketball but you don't really have anyone to play with or you're new to a town and still don't know where the courts are, this app will make your day. It's simple. You create a profile and you can easily check court in almost a 25-mile radius. We also love the other feature that allows you to connect with friends and invite them to play a game at let's say, next Saturday at 3 pm at that and that court. This makes it a lot easier to actually end up playing since planning an activity can often end up not happening at all. But with Ballertag, we found it's a lot easier to actually make it happen since you create this dedication that it will happen. Best of it all, you don't even need somebody you know. You can simply check courts, go there and see if anyone is playing that you can join.
The only flaw is that since the app is fairly new, there are some cool features that are missing at the moment like having an option to track your scores after you play the game. Small things like that could make the app even better and interactive. Hopefully, the developers will work on it since it already is quite a useful app.
Conclusion
And these are our picks. We hope you'll find at least one, if not all 3 apps useful and fun. Apps have made so much easier to get more out of your favorite sport and basketball isn't an exception. No matter if you want to watch or play, you can do it instantly thanks to the apps. Thanks for reading and once again, we hope you'll enjoy and find the apps helpful.
Related Videos about Top Apps for Real Basketball Fans:
Apps for basketball fans
10 Awesome Apps For Sports Fans | Best Sports Apps
Top Apps for Real Basketball Fans
best basketball game apps, best basketball app games, basketball apps for players, best basketball apps for coaches, best nba app 2018, best nba app reddit, basketball games, apps to watch basketball live,