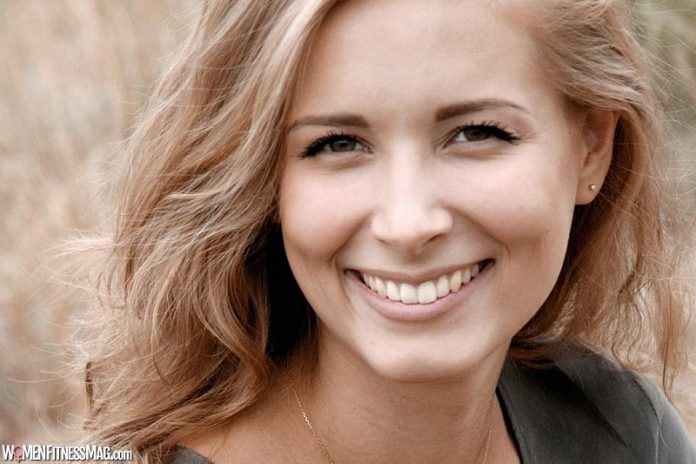 Top Five Ways to Make Your Smile More Attractive : A smile makes a difference in everything you do, in the simplest as well as the most important situations in your life. Your face appears happy, youthful, and relaxed. However, many people are doubtful about their smile and insecure about showing it to the world.
It is always the tight-lipped friend in a group photo who couldn't say cheese. Or someone who is unable to participate in the gang giggles, or often covers their mouth in a hilarious situation, is one of them. If you can relate to any one of these scenarios, do not be upset! The modern world has got you covered. Now, with all the cosmetic surgeries and easy dental solutions, our smile is the least of the things to worry about.
A simple visit to a dentist will make your smile ten times more attractive and give you tenfold the confidence to laugh your heart out and enjoy the fun moments in life. An attractive and friendly smile is presumed to be a sign of positive character and attitude. So here are five quick tips you can follow to achieve a pretty smile.
Pay Regular Visits to a Dentist

Leaving a small dental condition untreated can result in severe complications. If you wait too long to treat it, it can cost you more time and money. Seeing a dentist on a biannual basis is an excellent practice to maintain oral health. However, choosing a dentist who is both affordable and convenient can be challenging.

Here's a tip: before visiting any dentist, always search for the best dental care clinics in your area, catch up on the reviews and then pay a visit. This will help you avoid regrets and problems down the road. Even small suburbs like Nerang and Spring Hill in Queensland house some of the best dental clinics that will help you with your treatment. Whether you need a whitening treatment for your yellowish teeth or a dental filling for your decayed tooth, nerang dentist experts will be able to identify your problem. They can offer you a wide variety of solutions to help restore your natural aesthetic smile. Even crooked teeth can be corrected using advanced orthodontic techniques like Invisalign. A simple check-up is all that's required.

Maintain Oral Hygiene

As a general rule, brushing your teeth twice a day for at least 2 minutes will keep your teeth clean. Brushing your teeth with fluoridated toothpaste removes food remains and bacteria from your teeth. If you don't treat your teeth properly, you will lose your pearly whites as the bacteria on your teeth starts attacking them, causing cavities. And untreated cavities can lead to tartar buildup.

In the same way as brushing, flossing is imperative for healthy teeth. For optimal dental health, floss once daily. By allowing food to be stuck between your teeth and not removing it, you enable bacteria to break it down into plaque. Flossing regularly helps keep bad breath at bay by eliminating the build-ups formed between your teeth. Ultimately, flossing can help you become more confident and social.

Avoid Smoking

There is no doubt that smoking has devastating health effects on the body. The use of tobacco results not only in the destruction of your health but also harms your smile. Those who smoke more are likely to damage their teeth more. In addition to tooth discoloration, other smoking risks include gum disease, oral cancer, and bone loss. Smoking may even delay the healing process of other dental procedures you have had done. If you want to get your smile back and improve your health, try quitting smoking.

Relax and Be Confident

One of the most fundamental tips to helping you achieve a perfect smile is doing it with confidence. When you smile, it lets others know you are enjoying yourself and have a positive attitude. The world is not perfect, and neither do you have to be perfect to smile. Instead of focusing on how you smile, you need to focus on the good things you are smiling about. Be sure to share your joy with others.

Take Care of Your Lips

Lips are an essential part of your face that enhances your overall appearance, including your smile. Our lips get cracked so easily because our lips have fragile skin compared to other parts of the body, so you need to pay extra attention to it. If your lips are plump and moist, your smile will automatically appear attractive. Here are four basic rules to keep your lips healthy:

Do not touch or lick your lips, as saliva can make them dry. Doing so frequently can also cause lip inflammation.
You can remove dead skin cells from your lips by using a lip scrub. Sugar lip scrubs are available at the market or can even be made at home.
Nourish your lips by applying lip balm overnight.
Stay hydrated.
Conclusion
Smiles are associated with being more attractive, friendly, and having a positive attitude. Many people are shy to smile in public because they are not so confident about their teeth. Maintaining oral dental hygiene and paying a visit to the dentist once in a while can make your smile attractive and significantly boost your confidence. In all circumstances, you always want your personality to appear graceful and a smile has the power to do that! It is a curve that sets everything straight!
Related Videos about Ways to Make Your Smile More Attractive :
How to Correct Your Smile And Make Your Mouth Symmetrical
3 Best exercises Get a Beautiful Smile, Symmetrical Smile, make Smile bigger naturally
Cosmetic Dentistry – Designing a Perfect Smile
Dental GPS — Dental GPS cosmetic smile design software
Top Five Ways to Make Your Smile More Attractive
how to change your smile shape naturally, how to smile like a model, how to improve your smile shape, how to smile for photos female, how to have a nice smile without showing teeth, how to smile with a small mouth, how to make your smile bigger, can you change your smile shape,