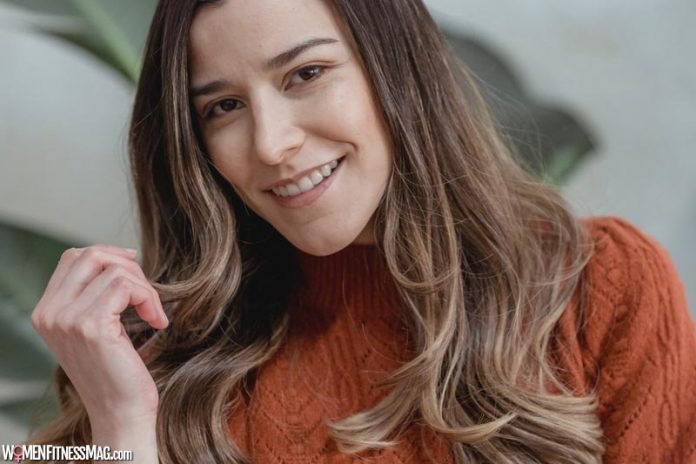 Top Tips When Taking Care Of Fine And Oily Hair : There are three common types of hair, normal, dry, and oily. All the different types have plus and minus points, you simply need to know how to look after them properly to ensure your hair looks and feels great all the time.
Why Is Your Hair Oily?
Oil is produced by your scalp and is designed to protect your hair. In effect, the oil coats each strand of hair and protects it from contaminants. In addition, the oil helps to keep nutrients and water in your hair. These are essential to the health of hair, making oil essential.
Unfortunately, if your hair is too oily then it means your scalp is producing more oil than it needs. The oil can build up and cause clogs which will lead to outbreaks on your scalp. In addition, there will be too much oil on your hair, making it look greasy.
Washing Daily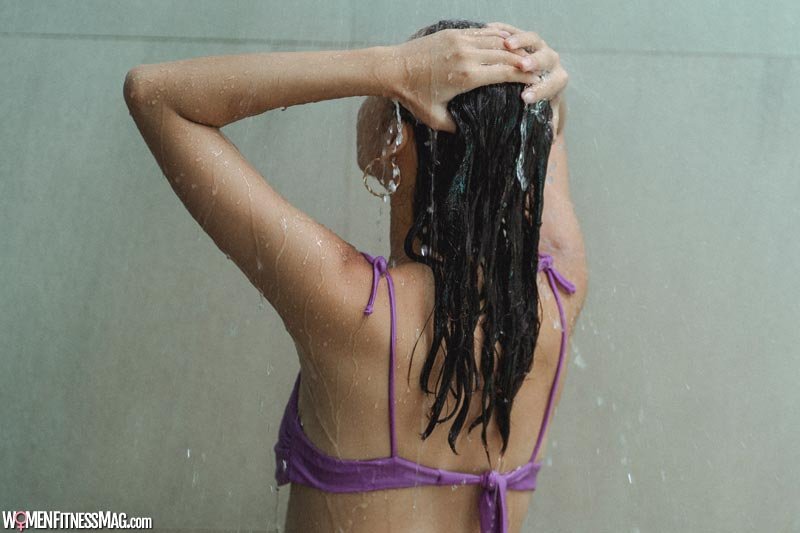 The best thing you can do when you have oily hair is to wash it daily. However, you have to be careful regarding which product you choose. It is best to select a natural range of products, like the Olaplex collection. This will ensure you use a natural product that will remove excess oil without damaging the hair strands.
By washing daily you can help to regulate the amount of oil in your hair and keep it looking great.
Use Conditioner
Again, you need to choose a natural product designed for oily hair, there are some viable options in the olaplex range. You should note that when you have conditioner it is best to use it on the ends of your hair, not on the scalp. This ensures you have protection from split ends without increasing the amount of oil trapped on your scalp.
Choose Your Brush Wisely
Brushing with the right brush will pull oil from your scalp and spread it through your hair. This protects your hair better, makes it look less oily, and is better for your scalp.
To achieve this you should invest in a brush with boar bristles, these are very good at spreading the oil. But, you should also avoid brushing too much as this can encourage your head to produce even more oil!
Avoid Hair Contact
It is obvious when you think about it! Your hands are full of oils and grease from your daily activities. Every time you touch your hair you are effectively increasing the amount of oil on your head and your hair, making the problem of oily hair worse.
Skip The Straighteners
Most people love their heat tools to create the perfect hair style. However, using heat tools on oily hair pushes the oil down your hair. This effectively floods your hair with oil and will make it appear greasier than it actually is. You will find curvy and wavy styles are easier to maintain and show less oil.
Don't forget, everyone has different hair. You will need to adopt a trial and error approach to get the best results for you and your hair.
Related Videos about Top Tips When Taking Care Of Fine And Oily Hair :
HOW TO TREAT OILY HAIR NATURALLY | Life changing hair hacks & warnings
How To Fix Greasy Hair Naturally
2 Home Remedies To GET RID OF OILY & GREASY HAIR
HOW TO STOP OILY/GREASY HAIR!!! LIFE CHANGING HAIR HACK!!!
How to Manage Fine Hair | 20 Tips and Tricks
Top Tips When Taking Care Of Fine And Oily Hair
best shampoo for oily hair, how to fix oily hair, oily scalp thinning hair, oily hair home remedies, how to get rid of oily hair naturally, how to stop hair getting greasy after one day, what causes oily hair, how to get rid of oily hair fast,