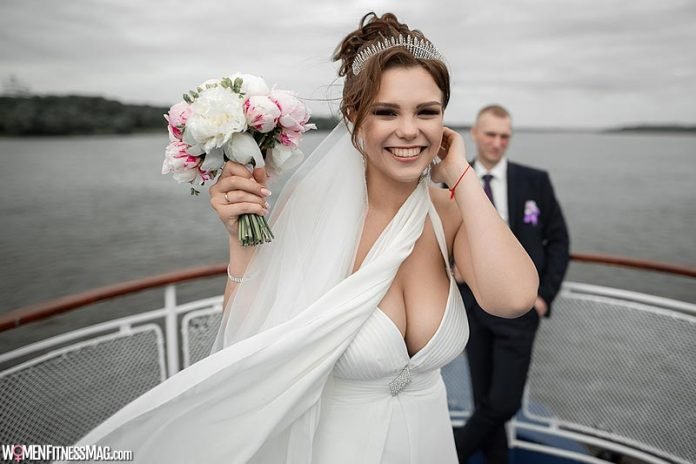 Top Wedding Trends For 2022 : The last couple of years have been tricky for the wedding industry, but as normalcy begins to return, one thing is certain – 2022 is set to be a bumper year for weddings!
Loved-up couples are preparing to celebrate their weddings in extravagant style this year, as Texas gatherings begin to look more like they used to. Although some restrictions remain in some places, overall the year ahead looks bright for bigger events, destination weddings, and the most exciting designs and themes.
Although the year is still fresh we are already seeing a few key trends emerging. So if you are planning on tying the knot this year or are already in the middle of your plans, here are some of the biggest wedding trends on the horizon!
Colorful decor and attire
On the design front, weddings are going to be big, bountiful, and bright. Vibrant colors are dominating wedding themes, as couples look for ways to express their joy at being able to celebrate with their nearest and dearest once again!
Think vibrant bridal bouquets and boutineers, mis-matched bridesmaids dresses and colorful groomsmen suits. We've even seen an uptick in non-traditional bridal gowns in blues, pinks and tans.
Untraditional Weddings
After a couple of years of canceled plans and small, intimate weddings, couples this year are taking advantage of their new-found freedom and doing things differently. This might mean packing your bags and going abroad – a wedding on a cruise, on a paradise island, or in some other exotic destination – or just breaking traditions and turning classic cookie-cutter weddings on their heads. Consider what wedding traditions are important to you and your partner and don't let alternative wedding ideas scare you. Destination weddings, elopements, no-ceremony celebrations…it's your big day so do whatever feels right!
Big Parties
If there is one overwhelming trend for weddings in 2022 it is that bigger is definitely better. Weddings in 2020 and 2021 tended to be smaller, intimate affairs with many opting to elope or have private backyard ceremonies.  Big parties and celebrations of any kind have been few and far between. So now it is time to push the boat out with a proper wedding blowout! 2022 is going to be all about abundance, glam, and uncut guest lists.
In perfect Texas style, bigger is better. Large floral arrangements and over the top installations will serve as beautiful photo backdrops. Florals and greenery are showing up in places other than as simple centerpieces; flowers are hanging from the ceilings, backs of chairs and even as elaborately full floral archways.
Intimate Affairs
We know we just said big parties are the thing people are craving but intimate affairs are equally trending whether it be smaller guest lists or simply creating intimate spaces to have conversations. Weddings are a place to gather and with most people only just starting to attend larger events and traveling, people want to catch up with others.
For larger weddings we're seeing cozy nooks created with furniture set to encourage conversations. Lounge areas set away from the dance floor are popping up more and more.
Weekend long weddings
With catching up with loved ones is on everyone's minds, people are asking how they can extend their weddings celebrations over the full weekend. The first few months of 2022 have already seen a rise in the number of full-weekend weddings. A little southern hospitality goes a long way.
Welcome parties, pre-wedding backyard BBQs, events during the day, and morning-after breakfasts, wedding weekends are a great way for the couple and their family to offer a higher level of hospitality to out of town friends and relations. They also allow staggered guest lists to spend time with each person, with events running from family-only intimacy to everyone you know! Look to Austin's local scene and introduce your out of town guests to some of your favorite places.
After the disruption of the last two years, couples are relishing the chance to celebrate their love in the way they want to once again. Inevitably this means more lavish, grand affairs, as brides and grooms surround themselves with all their loved ones and take the opportunity to throw a big party! As many couples have had to put their plans on hold because of the pandemic, they are making up for lost time with exciting, alternative, and memorable plans, meaning that outdoor wedding venues, destination weddings, and non-traditional plans are likely to be trending. Austin wedding venues will be no different, and it is time to embrace change and celebrate the chance to be all together in one place once again. If you are looking for the perfect Austin venue to plan your dream wedding in, get in touch with us at the Manor. We will be delighted to help make the biggest day of your life something truly special.
Related Videos about Top Wedding Trends For 2022 :
Top Wedding Trends For 2022
unique wedding ideas 2022, wedding trends 2023, wedding trends 2022 flowers, winter wedding trends 2022, 2022 wedding trends colors, wedding trends to avoid 2022, fall wedding trends 2022,