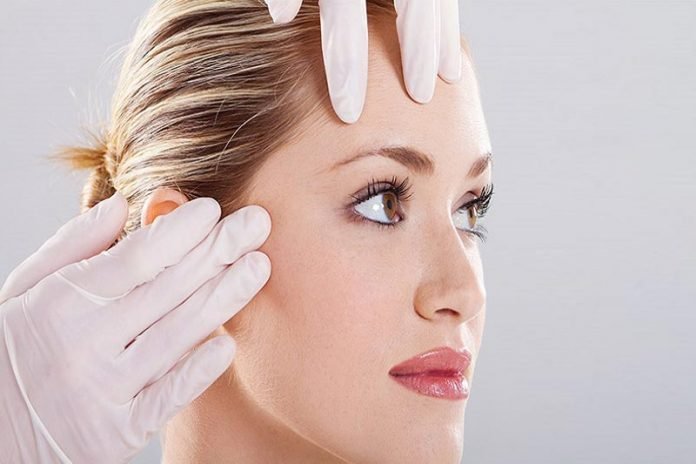 Traits to Look for in a Good Skin Doctor : It is not that simple to find the right dermatologist. At the same time, it is also not that hard. Finding the right one takes a combination of research and right guidance. It doesn't matter why you are looking for a skin doctor. You may be struggling with acne or want to know about the latest trends in anti-aging technology.
Regardless of your purpose, it is important to choose the right dermatologist for the sake of your skin. You can make it simple by following these guidelines that will help you make an informed choice when you are looking around.
Ask for their credentials
Do you remember how as little kids your teachers gave you report cards of your performance as a student? This is exactly like that. Did you know that any physician can take up dermatology practice, albeit with respective study and supervision? This is why it is important to ask for credentials because you should know how capable is your potential dermatologist. For starters, do an online search to ensure that the said skin doctor is certified by concerned authorities. You may not know this but many doctors call themselves dermatologists but may be simply interns or general practitioners.
It is important to note that board certified physician does not necessarily mean that the certification is in dermatology. Moreover, dermatologists have further specializations such as anti-aging, acne etc. You should always ask for additional credentials to check if they are equipped to handle the procedure you are looking for. Your Best Skin Doctor in Mumbai will not hesitate in sharing these pertinent details.
Appointments are unhurried
A good skin doctor may be incredibly popular, but they will never rush you through an appointment. In fact, this is partially the reason that makes them a good doctor. You should assess your dermatologist on the basis of how they address your concerns, how they explain things to you, if they are interested in your questions and answering them to the best of of their knowledge? These may be the little things but they go a long way in determining how worthy your dermatologist is. Someone who acts impatiently, constantly looks at his watch, or makes you feel rushed is a red flag. They should take the time to make you understand treatment options as well as inform you about the tests you may have to take.
They don't upsell
A dermatologist is a doctor not a salesperson. They should not sell you products, treatments, or remedies aggressively, especially the ones that have nothing to do with your condition. If you feel that a dermatologist is overselling you something, then it is safe to assume that they are more interested in your money than your wellbeing.
Sampling policy
This is such a great way to assess the working ethic and generosity of your dermatologist. A skin doctor's office is usually strewn with mini samples and tubes that companies often send to them for sampling. Your doctor should always recommend you to try a small sample before committing to a long-term prescription. If your doctor doesn't offer voluntarily, then you can also ask upfront if there are any samples that they are happy to part with.
After sales service
Once you have taken your treatment, your doctor should continue to lend you support. You may be experiencing an allergic reaction or may have a question or two about it, your doctor should always be approachable. A good dermatologist also uses on-call service to help patients in case of emergencies. Facilities like 24/7 answering services or an answering machine can prove helpful if you need immediate assistance of an expert.
Finding a reliable dermatologist doesn't have to be complex. It is actually quite simple if you look for the right things. These guidelines will help you make an informed choice and guide you in choosing the right skin doctor for your condition. Don't hesitate to openly discuss your problem and assess them on the basis of their attentiveness, professionalism, and ethic. You can also ask your trusted friends and family members for recommendations.
Author:
Ashly William is a freelance writer, with years of experience, creating content for varied online portals. Her content is published on many national and international publications. She has expertise in writing about Beauty, fashion & Lifestyle and Education.
Related Videos about Traits to Look for in a Good Skin Doctor :
First Dermatology Appointment: What to expect
5 things this Dermatologist would NEVER do!
Traits to Look for in a Good Skin Doctor
personality traits of doctors, dermatologist advantages, er doctor personality traits, personality traits for health science, dermatologist salary, traits of a medical professional, cardiologist personality traits, list qualities good doctor,