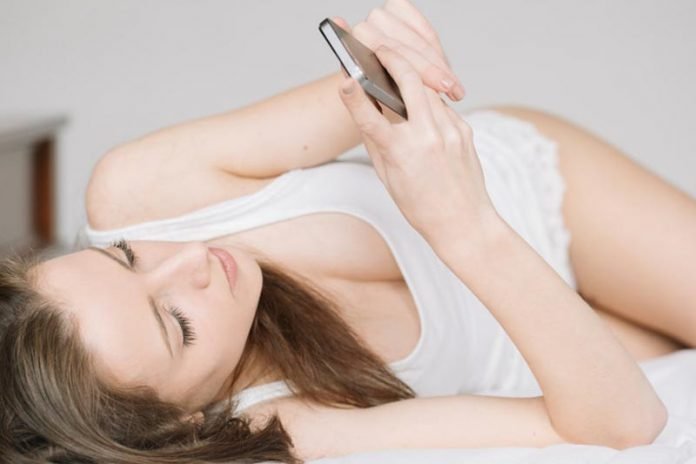 Using Phone Sex as Therapy : Phone sex may simply sound like a kinky way to get off; however, for some people, it is a form of therapy and a way to increase sex drive! Believe it or not, people have been treated using phone sex therapy and have experienced great success in their healing. Who is to thank for this new phenomenon? A wonderful woman by the name of Susan Block!
Who is Dr. Susan Block?
Susan Block wears many hats. She is an actress, author, filmmaker, and host (to name a few). However, she is primarily known as a very prominent sex therapist. While she does not have a license, she does have a well-received practice that treats patients from all over the world. She also is a doctor of philosophy and a Yale graduate. Susan Block, or Dr. Suzy as she is called, is one smart cookie.
Dr. Suzy is a feminist and always has been. In the 1980's alone, she published several books, hosted a radio show, and started one of the first phone sex lines! She would later go on to host a show on HBO and become a vocal political advocate for free speech and sex education. As her website describes, in 1991 she founded The Dr. Susan Block Institute for the Erotic Arts & Sciences. Today it is an internationally renowned center for sex exploration, expression, education, investigation, and therapy.
What is Phone Sex Therapy
Dr. Susan Block provides several unique therapeutic services including a phone sex operator; however, phone sex therapy is her most popular. The Dr. Susan Block Institute runs a 24/7 phone sex therapy line. Patients are able to call in and divulge their secret fantasies, release tension within themselves, and talk about what holds them back sexually and otherwise. Like most forms of therapies, it is custom tailored to the patient's needs. The therapy ranges from erotic hypnosis to role-playing and phone sex! It's a place full of open-minded individuals who help patients all over the world feel sexually liberated. This, of course, translates in other areas of their lives as well and generally makes them much happier than before! The service is also very affordable.
PRO TIP: How to have phone sex
What can it do for me?
Phone Sex Therapy can take the weight of repression off of your shoulders and extinguish any shame you may feel around your sexual fantasies or desires. It's a way for you to liberate yourself. In addition to the freedom you'll feel, you will also be able to fully enjoy sex and are more likely to orgasm (a lot) after going through some Phone Sex therapy!
The budding world of Chatline Therapy
The popularity and success that phone sex therapy has brought patients have had a hand in therapists prescribing Chatline dating to their patients who might have social anxiety. Social anxiety is one of the most common disorders in the world, and it affects a huge chunk of the population. Social anxiety is the daunting fear of being judged in social settings. The fear can be so overwhelming that people who suffer from social anxiety can completely miss out on a social life! Psychologists and therapists are starting to prescribe Chatline Therapy as a way for people with social anxiety to dip their toes in the water! In other words, it allows them to practice different social skills, thereby becoming more comfortable in social settings. Being social through the phone with a stranger can completely open the door of possibilities for these patients. The social protection that a chatline provides is kind of like training wheels for socializing in person!
Related Videos :