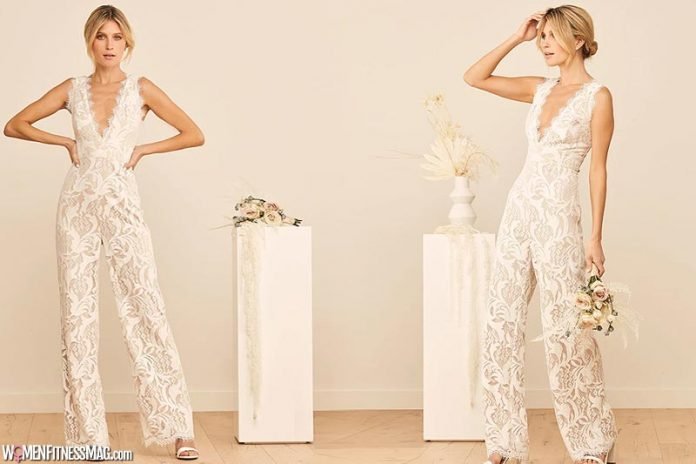 Wedding Trends for 2022 : Your wedding will be one of your life's most significant events. If you have been dreaming about this day, you are going to want to get everything right. Even better is to make your decisions early to have time for corrections and make things perfect. It is not too early to get ready for a wedding in 2022.
To help you get the creative juices flowing, here are some things that are expected to be popular trends in the next year
Wedding Jumpsuits


The name might be a little misleading, but this is a real trend. Wedding dresses are going a little bit different direction this year. Wedding jumpsuits from Catherine Deane and others are an updated approach to traditional gowns. The wedding jumpsuit is a cross between a pantsuit and a wedding gown but crafted to be elegant and sophisticated. They are also a hundred times easier to dance in.
Guests


Optimists predict that big weddings will be back in 2022—a sign of returning to normal. Something everyone is starting to miss is a big celebration and lots of people in the same place. If you were hoping for something small and intimate, don't worry, do what you like, but for the social bride, 2022 could be your year to host the biggest party in years.

Liberation of Colour


Let's face it, one thing that is getting old is colour themes. This standard could be changing. It has been noticed that more and more brides are opting to just make things beautiful, to heck with the palette. God didn't stick to a palette; why should you. Freedom from colour palettes will open your choices considerably, but with great power comes great responsibility. You still must choose wisely.

Change of Sequence


The standard procedure for a wedding is: ceremony, photos, reception, and then something we can't talk about. As photography has become more critical, some clever folks have realized that the best time to take the photos is before the ceremony. When the makeup is fresh and the bridesmaids are sober. The bugbear has always been the threat of bad luck if the groom saw the bride before the ceremony. This inconvenience is easily solved by having a reveal at the photo location. The benefit of this sequence is that the photos can be done without interfering guests hanging around. In this way, everyone looks their best for the pictures, and after the ceremony everyone can go straight to the reception, or even do it at the same place. It is the better way to go. You might even have formal pictures available for the reception video
The world changed in the 20s. If you are getting married next year, you will be among the first couples of the new era. You can do things your own way and set the trend for others. Weddings are an excellent way to express your positivity and show the world your spirit and taste. Don't worry about how things have been done for the last hundred years. Take what you like and then make it yours. But whatever you do, make your choices early and then fine-tune the details.
Related Videos about Wedding Trends for 2022 :
Top Wedding Trends for 2021 & 2022
Top 10 Wedding Dress Trends for 2021 & 2022
Upcoming 2021 Wedding Trends For Future Brides
Wedding Trends for 2022
wedding dress trends 2022, wedding decor trends 2022, wedding flower trends 2022, wedding color trends 2022, wedding trends 2021, wedding photography trends 2021, wedding dress trends 2021, 2022 wedding,