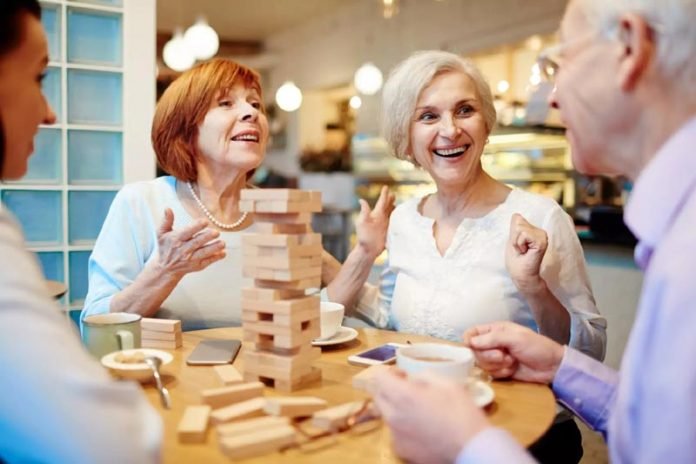 What Facilities Should Your Chosen Assisted Living Community Have? Enjoying your retirement is all about having everything in place to provide for your safety, health, and happiness. For many people, the upkeep of a home, the lack of social activities, and the need for good nutrition and health care lead them to think about another way of living to simplify their lives. For people in that situation, the ideal arrangement is to move into an assisted living community.
Of course, the quality of life you have in an assisted living facility is a direct result of the services available for you in your new home. Everything should be customized to your particular situation to help you get the most enjoyment out of life while still getting the appropriate level of assistance to keep you safe, healthy, and happy. If you visit Pegasus Senior Living, you'll see these factors and many others taken care of for you.
Appropriate Care
Most assisted living communities to have a variety of residents. Some have chosen to live there just to simplify their lives and be able to enjoy their retirement, while others need various levels of medical attention. The right community will have a broad spectrum of options that will fit your particular situation, striking just the right balance between independence and assistance. If your parents have a dementia problem, you must choose memory care facilities in Rhode Island that will ensure you receive the correct medications as well as recognizing changes that indicate you may need to see your doctor or other care providers.
Convenient, Healthy Dining
One of the good things in life we expect after retirement is great food. Many retirees have special dietary needs, and they can change as we go through life. A good assisted living facility provides the convenience of skipping all the label reading at the grocery store and instead offers balanced, healthy meals prepared with your dietary needs in mine. You'll do less work to eat better, and you'll see your energy level and health improve because of it. The staff will be able to provide you with accurate information about calorie levels, sodium, fat, cholesterol, and food allergens so that you can sit down at the table worry-free and ready to enjoy your meal.
Recreational Variety
A key part of good health is adequate, appropriate exercise. When you move into an assisted living facility, you should expect not just to have options for activity but to have a full variety of recreational choices to meet your interests, physical abilities, and of course, the weather. When you have more options for recreation, it is much easier to stay healthy and active without getting into a rut or being forced into a routine that doesn't really interest you. A good facility will also have trained staff on hand to help you plan your workouts. You will also find activities that don't necessarily exercise for the body but also for the mind, helping you stay alert and sharp.
Community Activity
You may have spent thirty or forty years in your last neighborhood, enjoying social time with the people who lived around you. There is no reason for that to change when you move into an assisted living community. After all, "community" is right in the name, and that's exactly what you should expect. You should expect to have neighbors all around you with many of your same interests and experiences, giving you many opportunities not just to chat casually in the dining room but to enjoy hobbies and other activities with people who share your interests. A great assisted living community will help create opportunities for people to interact and meet, building friendships that will last a lifetime.
Convenient Services
Retirement means leaving a lot of things behind. No more daily commute, no hassles for work travel, and best of all, no alarm clock. However, you still have the old routines of cooking, cleaning, and keeping up your home–unless you make a move to assisted living. The right community for you will provide those services and more, freeing you up to do what you planned to do in your retirement years. You'll also be free from worries about things like climbing ladders, mowing grass, cleaning floors, and all the other potentially dangerous chores you have around the house. Besides, who has time for mowing when it's a great day for a round of golf?
Quality Medical Care
The right assisted living community for you will be the one that addresses your medical needs properly. Whether it's simply monitoring your general health, providing regular nursing care, or something in between, you should be confident that the care is given to you and your spouse will be at the ideal level for your situation and will help stabilize existing conditions while helping prevent the development of new issues. A good staff will work with residents in memory care facilities to improve their quality of life when cognitive issues begin to arise, easing the worries on their partners and families.
Effective Security
It's sad to say, but the reality is that senior citizens are frequently the target of criminals. Perpetrators often know that their victims live alone and may not have any type of security system. In a good assisted living community, there will be around-the-clock security that will put residents at ease by ensuring that there is no access given to anyone who doesn't belong in the community. A well-equipped and alert security staff will eliminate your worries about who may be in the neighborhood, leaving you free to safely do as you please.
Choosing an assisted living community can sound like an overwhelming process, but it does not have to be that way. Begin with a simple question: "What things would I most like to have someone take care of for me so that I can be free to enjoy my life without worrying about my health and safety?" Once you approach it from that angle, it becomes very easy to see what facilities and services will most benefit you as you move into a new community.
Related Videos about What Facilities Should Your Chosen Assisted Living Community Have?
Elderly Housing – Retirement and Independent Living Communities
Rethinking Senior Living | Steve Shields | TEDxMHK
A Day in the Life at an Assisted Living Community
What should I look for when touring an Assisted Living Facility?
What's the difference between all the different types of Senior Living Facilities?
What Facilities Should Your Chosen Assisted Living Community Have?
types of nursing homes, nursing home definition, assisted living facility requirements, assisted living near me, residential care facility near me, residential care facility definition, government ratings of assisted living facilities, nursing homes costs,