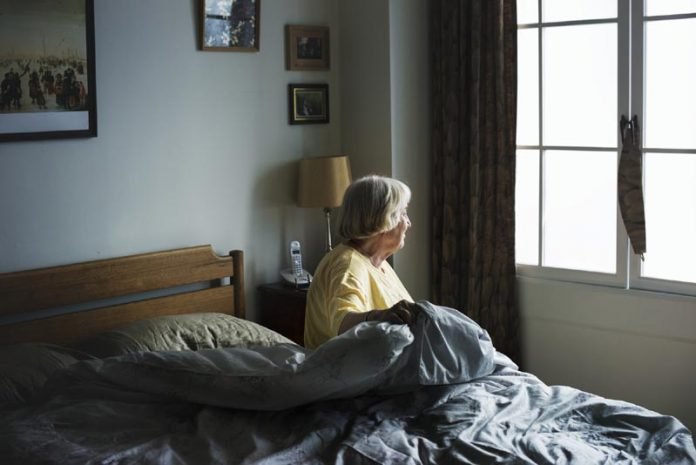 What is Living in an Assisted Living Facility Like? Currently, more than 800,000 U.S adults live in assisted living facilities. 52% of the residents are aged 85 years and above. Assisted living is a safe residential option for aged people.
In an assisted living facility, the older adults get help with the basic activities. These include going to the washrooms and cooking their meals. Assisted living facilities are perfect for people who only need personalized care and attention.
They are not suitable for adults who need a 24-hour clock medical attention or nursing home supervision. Assisted living facilities offer independence and privacy. In general, assisted living facilities to range from renovated schools to converted apartments.
Some provide bedrooms only, while others offer apartment styles with kitchens.
In this write-up, we will get into the basics of living in such facilities. We will also discuss the quality of care when living in an assisted living facility.
Services Offered in an Assisted Living Facility
Assisted living residentials provide the fundamental help to the aged. Generally, they provide three meals per day, housekeeping services, and laundry services.
They also help the aged to bath themselves, to eat, to dress, to visit the toilets, and maintain themselves. Depending on the type of facility and the fees paid, some offer social programs and recreational activities.
Most of them have a common dining area, although a few have private feeding areas for each person.
The Residents' Rights
As earlier mentioned, assisted living facilities to allow their members to stay independent. They offer a peaceful environment which maximizes the person's privacy.
In general, people in assisted living areas have the right to dignity and respect. They have the freedom of privacy, interaction, and participation in the local community programs.
Besides, they should not be abused, beaten, or subjected to any type of mental or physical torture. For more information on nursing home injuries, check out https://www.rosenfeldinjurylawyers.com/nursing-home-injuries.html. They have the right to get medical attention when unwell. Also, they should get receipts for their medical checkups.
Some assisted living facilities to allow the members to consume alcohol and take tobacco. Others allow the residents to keep their pets, or interact with pets and their family members at night.
Living Arrangements
The living arrangements vary in each living facility. The variation depends on the fees paid, or the arrangement allowed by the state.
Some have halls, while others have semi-private and private rooms. Some have furnished bedrooms, a bathroom, and a kitchen area.
The types of apartments available include the private studio apartments, dormitory style arrangements, and one bedroom shared apartments or one bedroom private apartments.
Fees and Payment
Just like the living arrangements, the fees vary in each residential. Most of them include basic service costs only. Others offer additional charges for additional services and personalized care.
In overall, the assisted living fees range from to $500 to $3,500, depending on the size, location, and availability. Most residents sponsor themselves for the fees, while others get help from the state.
States offer financial aid to the aged through supplementary security income, Medicaid, social services, and grant initiatives. Some care insurance programs can also finance the programs.
Is an Assisted Living Facility Suitable for You?
An assisted living facility is ideal for you if:
You need additional help from what your friends or family members provide. If your day to day activities are becoming overwhelming for you, the assisted living facility can help you out.
When you feel isolated or lonely at home: Everyone deserves a healthy and happy social life. This is because spending most of your time alone can cause depression, especially in older people. Assisted living areas allow the members to socialize and engage in various recreational activities.
Are worried about your safety? Is your mobility limited? If you are concerned about your movements or your security in general, look for an assisted living community.
If you are having trouble driving or you can no longer drive yourself effectively, you can join an assisted living centre. Assisted living centres offer transportation services.
When you can no longer maintain your home. Keeping a house comes with a lot of responsibilities.  An assisted living place provides home-like environments, making it easy for you to enjoy life.
When you have Alzheimer's dementia: Alzheimer's dementia affects many people, especially the old. Currently, 8 million Americans are living with the disease. It affects their reasoning and memory. An assisted living facility can help you recover quickly.
Quality of Care
The quality of care in assisted living facilities varies. For this reason, you must spend time to look for the best place to entrust your loved one in.
Consider the rules and regulations of the area. Currently, there are no federal regulation policies for assisted living facilities. However, as the demand for assisted living facilities continues to increase, some states will create regulatory systems.
Secondly, look at the administrator's qualifications. When evaluating the administrators, look at their level of education, experience, management ability, and their temperament level.
Thirdly, consider the type and the number of staff employed in the facility. The staff includes food service managers, health directors, personal care attendants, nurses, activity directors, beauticians, therapists, and so on.
To evaluate the team correctly, consider their education level, ongoing training, skills, and experience. It is also good to consider the number of employed staff. When the employees are many, you will be assured that this assisted living facility will give your dear around the clock medical attention.
Discharge Conditions
Most assisted living residents to stay in the facility for two to three years. From there, they are moved to nursing homes or other places.
Other reasons which may facilitate the discharge include financial problems, transfer to another assisted living residence or even prolonged sickness which needs close medical attention.
Deciding to Leave Home for an Assisted Living Facility
An assisted living facility may be the best for you if you are facing difficulties in your day to day activities. However, no matter the situation, leaving your home is entirely stressful.
Before you join the centres, gather as much information as possible about the care facilities. Research on the available options too so as to get the best. If you decide to join an assisted living centre, get counselling first so that you can have a smooth stay.
Continue reading our blog for more informative articles.
Related Videos about What is Living in an Assisted Living Facility Like?
Assisted Living: 8 Things You Don't Know
This Assisted Living Facility Looks Like a Small Town From the 1930s
A Day in the Life at an Assisted Living Community
Harmony Homes Assisted Living Facility
Rethinking Senior Living | Steve Shields | TEDxMHK
Understanding Assisted Living
What is Assisted Living?
What is Living in an Assisted Living Facility Like?
assisted living facility requirements, what is assisted living vs nursing homes, assisted living apartments, assisted living homes, level of care assessment for assisted living, nursing home definition, independent living, types of nursing homes,