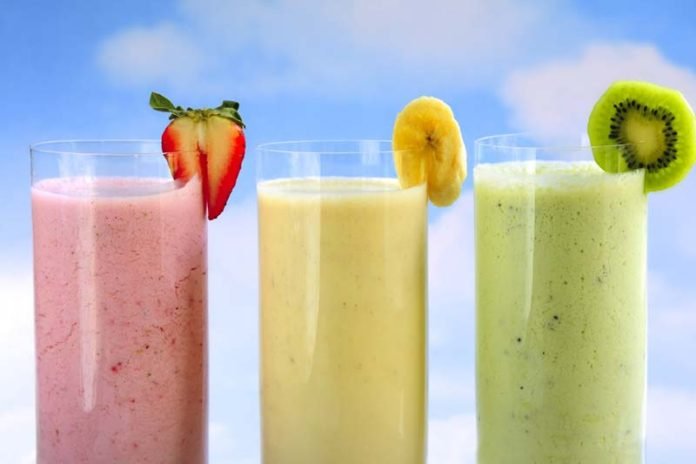 What's the Deal with Meal Replacement Shakes? Meal replacement shakes are becoming ever more popular these days around the world. Do these shakes really deserve all of the praise that they get? Let's discover with help of dietsinreview.com.
The Benefits of Meal Replacement Shakes
There is definitely some meal replacement shake benefits. They don't take long to prepare and there are even ready to drink variations. That makes them perfect for people in a hurry, and for people who find themselves skipping meals. They can also help people lose weight.
Interestingly they can also help people gain weight and provide nutrients to people with naturally low appetites such as people in hospital and the elderly. These meal replacement shakes also contain a lot of protein and calories; commonly offering at least 15 grams of protein and 200 calories.
Can They Really Replace a Meal?
The term "meal replacement shake" is a bit of a misnomer as many of them lack the protein and calories to count as a meal. One of these shakes contains 160 calories and 17 grams of protein, which is nowhere near enough for a workout or to keep someone sated and full.
A good rule of thumb is to get 30 grams of protein with each meal. So if the meal replacement shake you use doesn't have enough nutrients you can add your own by adding some nuts, berries, milk or greens. If you go for milk you need to use cows milk or soy milk because they are the only ones packed with protein.
Meal Replacement Shakes for Weight Loss
Many people use meal replacement shakes for weight loss. The only way these shakes are effective in the short term is that they help with portion control. You could lose some weight by eating a 200 calorie meal replacement shake, but the only way you'll keep that weight off is if you only ever eat 200 calorie meals, which is just impossible.
There's Nothing Better Than a Balanced Meal
Something else for you to consider is that no matter how many meal replacement shakes you drink and no matter how well put together they are, it's impossible to completely replicate or replace a balanced meal. There's a lot left to be understood about nutrients, antioxidants, and all the other aspects of food. It's silly for people to use meal replacement shakes to replace processed foods, not realising that these shakes themselves are heavily processed!
Think About your Budget
Also consider how expensive these shakes can be. Most people are stretching their food budget as it is, and these shakes can cost up to $6 a serving. This is an awful lot of money to spend on what is essentially a snack masquerading as a meal.
Consult the Experts
It's always better to spend time making your own meals and enjoying real food. Meal replacement shakes can still sometimes be a good choice. Book an appointment with a registered dietitian and get their advice about what you should be doing as far as weight loss goes. Dietitians will always be the best and most reliable source of dieting and nutrition advice. They've spent years in training and education to understand how nutrition works. If you're looking to find a local dietitian you can do so with a quick Google search.
Related Videos:
Meal Replacement Taste Test
Meal Replacement Shakes?
Best Meal Replacement for Quick Weight Loss/ Meal Replacement /Shake/ Lose weight fast
Nutrition, Exercise & Wellness : How to Make a Meal Replacement Shake
Homemade Protein Meal Replacement Shake
What's the Deal with Meal Replacement Shakes?
meal replacement shakes for weight loss, homemade meal replacement shakes, ideal shape shakes, gnc meal replacement, meal replacement shakes walmart, meal replacement protein shakes, rganic meal replacement shakes, best meal replacement shakes for men,
What's the Deal with Meal Replacement Shakes?