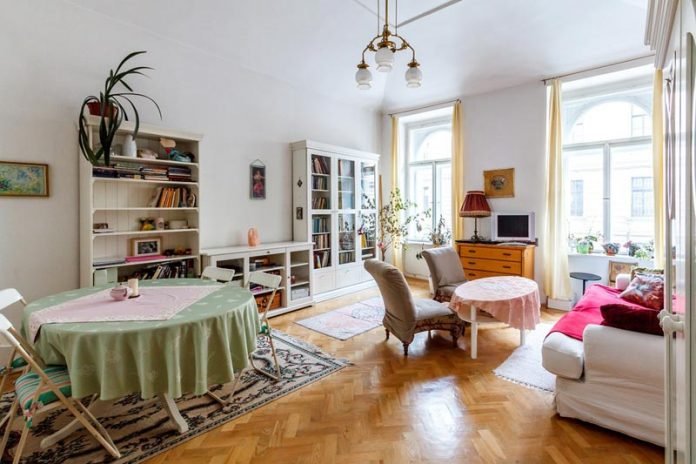 Why Do We Need A Living Room In Shared Houses? Shared houses or flat-shares are some of the most common terms mentioned by individuals living in metropolitan cities. These terms are used to refer to various kinds of shared accommodation. Owing to various benefits, shared houses are the first option that an individual considers when moving into a new city.
Not only does shared houses offer the individuals the opportunity to meet new people when they have moved into a new place, but also helps split the rent, electricity and other bills. However, as the need for shared apartments on rent is increasing in the present times, the landlords are trying to smooth their business.
According to a recent analysis by the house-sharing websites that advertise rooms for rent in the USA, a huge number of advertisements did not have any existence of living room in the shared apartments. And, in most cases, the communal space was converted into a bedroom. As per the present scenario, the shared houses are merely a collection of bedrooms that are increasing the profit of the landlord on one hand and mounting the stress of the occupants on the other hand.
Why Do We Need A Living Room In Shared Houses?
We all want to return to a warm nest at the end of all the exhaustion and hard work. Be it a shared apartment or a rented flat where an individual lives alone, it is required that we have access to space where we can relax and create memories. Especially, with the mounting stress and work pressure, one brings home from their workplace, having a well-arranged living room has turned out to be a necessity. Mentioned below are some reasons to emphasize the importance of a living room in shared houses.
After a hard day at work, we all long to return to our comfortable dens. Be it a shared apartment or a place where you stay with your friends, you need a place where you can consider having healthy communication with your friends and family.
Moreover, being social creatures, not having the provision to socialize hampers the individuality of the person. One also needs to note that the tolerance levels and expectations vary from one person to another.
While a person can enjoy spending time in his bedroom, some may want to socialize with family and friends. Therefore, it is necessary for every individual to decide and form an informed decision and then select a shared house or an apartment.
Why Do We Need A Living Room In Shared Houses?
living in a shared house with strangers, house sharing etiquette, moving into a house share checklist, house sharing in your 30s, moving into house share for first time,