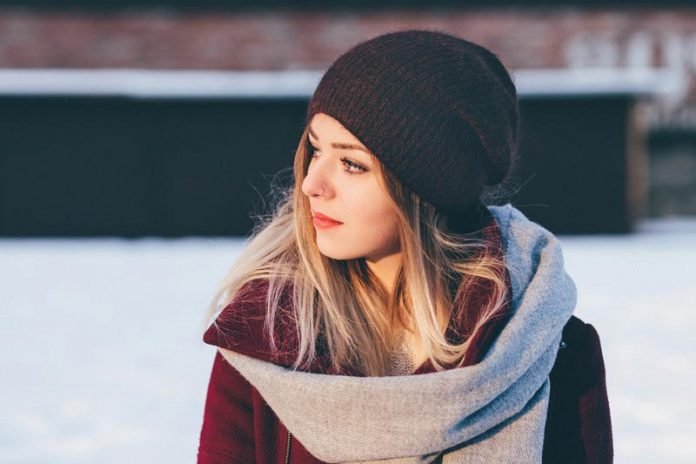 Winter Clothes Shopping: What to Look For : Now that we're seeing the final embers of summer and getting into fall, it's time to prepare for winter. We have to put away our bikinis, shorts and summer dresses; get ready for Pumpkin Spice Lattes, and start prepping our skin so it doesn't get too dry. It's also time to dust off the winter wardrobe and bring it back into full swing.
But even if you have a lot of winter clothes, you sometimes need to add a new tie dye hoodie and a few jackets to keep up with the latest trends or just to give your style and wardrobe a much needed revamp. It can be daunting, however to know just what to buy for winter. To help you out, we've compiled a list of pieces to consider adding to your wardrobe this winter. 
Chunky Sweaters
The chunky sweater has become a huge winter and fall fashion staple that has been holding steady for years. Just about everyone owns a few of those because they are effortless and versatile. Of course, because it's winter, it also means that the festive season is upon us, and that means Christmas sweaters can also be included in the chunky knit family.
Nowadays, the so-called ugly Christmas sweaters that looked like they were made by your grandma are actually in style. They may call them ugly sweaters, but they have actually become very stylish and fun to wear during the festive season. Even high-end fashion houses have created their own versions of this quirky style. Not only can you own one of these sweaters, it can also be a great gift for a loved one. You can shop online to find great women's Christmas sweaters that will keep you warm and be a talking point at the next Christmas family function!
Capes
The runways spoke earlier this year, and capes were everywhere. We're not talking about superhero capes or capes that would make you look like Little Red Riding Hood. Think really chic capes that can glam up any outfit, whether it's jeans and a sweater or a really pretty date night dress. A great cape will allow you to look great, while keeping you warm when the weather drops. Whether you choose a plain color, a classic print like houndstooth, or a funky print, you can find a cape that suits your personal style.
Ponchos or Shawls
Alpaca wool ponchos or shawls are perfect for adding a splash of color to the usual dark, neutral, or monochromatic winter outfits. Alpaca wool also provides a thick yet lightweight layer so you can stay extra warm during the cold months. If you're into bohemian or boho-chic style, top off your winter wardrobe with these fabulous wool ponchos and shawls.
Cinched Blazers and Coats
Once upon a time, it was considered a fashion faux pas to put a belt over a coat or blazer. Now it's all the rage and it looked really great. If you're looking to add some runway winter style to your wardrobe, consider buying a few belts that you can wear over a basic blazer or coat. It serves so many benefits. For starters, winter clothing is very often on the baggier side, so cinching your waist will give you some shape. Also this simple addition can turn any boring plain garment into an Instagram-worthy outfit.
Classic Coats
When it comes to winter fashion, you will never go wrong with a classic coat. It's the wardrobe staples of royals, celebrities and influencers. A great quality coat will never go out of style. If you're shopping for winter clothes and you just don't have that all-occasion coat, that's definitely something to consider adding to your wardrobe. Whether you go with black, grey or beige, you adding a coat that can take you from day to night, work to play will be one of the best decisions you'll ever make.
Bright Statement Outerwear
Sometimes you just want to bring some color and character to your winter outfit, and this is where a statement coat comes in. A bright red coat, or electric blue jacket or yellow cape is a piece to consider for your winter wardrobe. When you wear something like that, it becomes the hero of the whole look, and even if you didn't put a lot of thought into it, it will look like you did. Also, there's just something about wearing a bright color in winter that just cheers you up, and gives you a bit of summer warmth, which you will appreciate, along with the people who walk past you on the street.
Beanies
Beanies don't have to be unflattering or unfashionable. If you buy the right shape and look, it can be an extremely chic look to take you through the winter. Nowadays there are so many styles that can work with just about any outfit. The key is going with a color like black, and pairing it up with bootsand other winter accessories. Not only will you keep warm, but you will also make a huge visual impact without blowing the bank.
Related Videos about Winter Clothes Shopping:
WINTER OUTFIT IDEAS // Layering
how to put together an outfit 101: winter edition
COLD WEATHER OUTFITS + HOW TO LAYER!
Do's & Don'ts – CURVY Do's & Don'ts for WINTER Outfits! Curvy Girl Style Hacks!
Survival guide: Choose the Correct Fabrics For Winter Clothing
WINTER OUTFIT IDEAS FOR CURVY / THICK WOMEN
Winter Clothes Shopping: What to Look For
winter wear for womens online shopping, winter wear for ladies, winter clothes names, winter wear online for womens, winter wear for womens sale, winter clothes for girls,