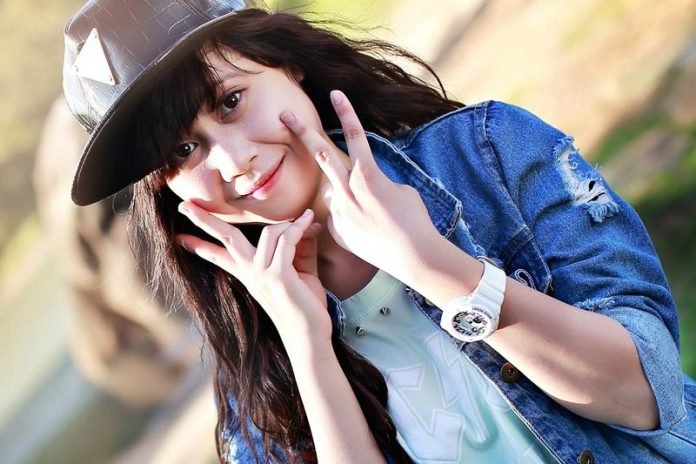 12 Summer Beauty Hacks That Every Woman Should Try : The weather is really starting to heat up, and it's time to tweak your beauty routine so that it works for you all summer long. High humidity and hot temperatures, chlorine, saltwater, wind, and sun…. they all have a significant impact on your skin and hair. Here are our favorite summer beauty hacks to help you get through it all and still look your best.
Double Cleanse


Sunscreen, sweat, oil, and grime can build up on your skin in the summertime, and that can be a real problem for your complexion. Stepping up your cleansing routine this time of year is a smart way to keep your skin clear and acne free. The double cleanse is very popular in Korean skin care, and if you haven't tried it yet, now's the time. Korean products for skin care, such as cleansing balms and oils, are perfect for the first step of a double cleanse. They are designed to breakdown oil, makeup, and sunscreen so that it can be removed without any harsh scrubbing or tugging. Follow up with a water-based cleanser that leaves your face fresh and clean, all the way down into your pores.

Exfoliate and Moisturize


The skin on your body is looking smooth and moisturized for swimsuit season, right? If not, it's time to incorporate exfoliating and moisturizing into your regular shower routine! At least twice a week, use a salt or sugar scrub and an exfoliating cloth all over your body, paying particular attention to rough patches on your elbows, knees, and heels. To keep your skin extra soft and smooth, follow up your exfoliating routine with a generous layer of moisturizer and say goodbye to winter's dry, flaky skin for good!

Wear Sunscreen Every Day


If you want to slow down fine lines and other signs of aging, wearing sunscreen every day is the best way to do it. Sunscreen can break down after it's exposed to sweat, water, or the sun's' rays, so be sure to reapply it at least every two hours when you're out in the sun. Choose a broad-spectrum sunscreen with an SPF of at least 30 for maximum benefit.

Pay Attention to Expiration Dates


You probably have a bottle of sunscreen sitting in your bathroom from last summer but be sure to check the expiration date before you rely on it to prevent sun damage. You can slather on as much sunscreen as you want, but if it's past its expiration date, it might not do you any good. The compounds that protect your skin can actually break down over time, especially if the bottle has been exposed to light or heat.

Try a Facial Mist


Facial mists are like your skin's secret weapon in the summertime. They're incredibly refreshing and can help you cool down in a flash, which is fantastic this time of year. But, facial mists also deliver extra moisture to parched, dehydrated, wind-blown skin! An excellent hack for controlling oil on a hot day is to spray your skin with a facial mist and then use a blotting paper to blot up excess oil.

Prevent Damage to Your Hair


Between the chlorine, sun, wind, and saltwater, hair can really take a beating in the summertime. To prevent parched, lifeless, stripped hair, you need to protect it with a leave-in treatment before you hit the beach or pool. Massaging a little bit of coconut oil into your hair or spraying on a leave-in conditioner can really help. They will both repel water while keeping your hair from drying out. If you don't have time to do that, wetting your hair before you go swimming will keep it from absorbing as many chemicals. And, don't forget to wash it right away after you swim to remove salt or chlorine.

Change Up Your Moisturizer


It's time to put away the heavy moisturizer you were using all winter and switch to something more lightweight, so your skin can breathe on hot summer days. Cream moisturizer can leave your skin feeling greasy, so try a gel moisturizer that will provide hydration without feeling heavy on your skin.

Hydrate from the Inside, Out


We all know that we need to drink lots of water to stay healthy, but did you know it's good for your skin, too? Staying adequately hydrated will make your skin look more glowy and bright. It will also help to flush toxins from your body, which could keep acne at bay.

Adjust Your Makeup Products to Suit the Weather


Powders can wear off quickly in the heat and humidity of summer. Cream and gel products might be a better option because they'll last longer on the skin while looking more youthful and natural. If you wear eyeliner or mascara, choose water-resistant formulas this time of year, so they don't smear if you sweat. Just make sure you have a good makeup remover when it's time to take them off.

Fake Your Tan


Even though you're being responsible and wearing your sunscreen every day, you can still get that sun-kissed summer glow. Self-tanners and bronzers have come a long way in recent years. With the right product and a little practice, they can look very flattering and natural. If you're nervous about self-tanning, try a gradual tanner that builds the color up slowly over a few applications.

Invest in a Good Primer


No matter how much care you take with your makeup, it can seem to just slide right off your face in the summer. Investing in a good primer can help your makeup last longer while filling in fine lines and pores so you can still achieve that flawless look without having to pile on as much foundation and concealer.

Try a CC or BB Cream


Foundation just doesn't hold up well to the heat and humidity of summer. It can also feel very heavy on the skin, especially if you're sweating. Why not skip foundation entirely and use a BB or CC cream instead? These multitasking products often contain moisturizer and SPF while providing coverage and evening out skin tone. They're lightweight and breathable, so they're perfect for everyday use all summer long.
With these summer beauty hacks, you can beat the heat and still look fresh no matter what the occasion. So, put away your sweaters and jeans and break out your strappy dresses and bikinis! It's time for sunshine and fruity frozen cocktails!
Related Videos about Summer Beauty Hacks That Every Woman Should Try :
10 SUMMER BEAUTY HACKS You Need To Know in 2019 – Shaving Hacks, Makeup Hacks, DIY
Beauty Hacks For Summer Ft. Pretty Little Things
TOP 12 DIY Beauty Recipes for Summer | Summer Beauty Hacks
20 SUMMER HACKS EVERY WOMAN SHOULD KNOW
SUMMER Beauty Hacks EVERY GIRL should KNOW !!!
Related Infographics about Summer Beauty Hacks That Every Woman Should Try :
12 Summer Beauty Hacks That Every Woman Should Try
summer hacks, summer beauty hacks 2018, summer hacks for oily skin, summer hacks 2018, best summer makeup hacks, pool beauty hacks, summer hacks for hair,