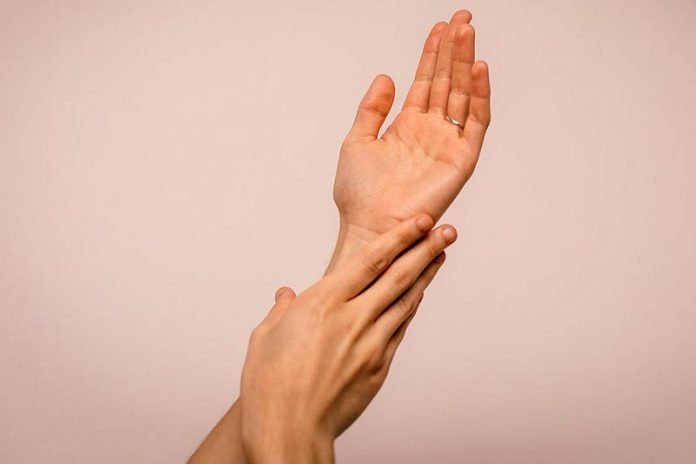 4 Tips for Caring for Yourself After an Accident : Even seemingly minor car accidents can cause serious injuries. According to the American Bankruptcy Institute, the five most common types of injuries caused by auto accidents are:
Soft tissue trauma, which can include damage to the muscles, ligaments or tendons
Cuts and abrasions, which are usually caused by impact with the interior of the vehicle or loose objects inside of the car
Head injuries, which are among the most serious type of injury caused by car accidents and can include conditions such as whiplash, concussions, skull trauma, traumatic brain injuries, and severe bleeding
Chest injuries, generally caused by impact with a car's steering wheel, dashboard or the deployment of a car's airbags, and can include broken ribs, bruising, and injuries to internal organs
Arm and leg injuries, which most often result from the involuntary reflex of car passengers trying to brace themselves prior to impact, can include broken bones, sprains, and painful joint conditions affecting the shoulders and hips
If you or someone you care about has sustained one of these types of injuries as the result of a car accident, continue reading below to discover four helpful tips for caring for yourself during your recovery.
Consider Making an Appointment with a Chiropractor
Chiropractors specialize in helping people recover after injuries resulting from car crashes or other types of serious accidents without the use of drugs or invasive procedures. A chiropractor based in South Florida with five offices in the greater Miami area, County Line Chiropractic, focuses much of their practice on accident injury treatment. A representative from the practice says, "Even a minor auto accident can do serious damage to the body, especially if trauma continues to spread without proper treatment, so it's important to get an accurate diagnosis and get started on your treatment plan right away."
Recruit Family Members and Friends to Help
When you are seriously injured in can be hard to maintain your regular daily routine, but there are sill things that need to get done. Ask friends and family members for help with tasks such as cleaning, cooking and shopping. You may also need a family member to drive you to medical appointments, help you do errands or pay your bills. Having people who care about you around when you are recovering from an injury has the added benefit of giving you someone to talk to, which will help take your mind off of your accident and injury.
Eat Well and Get Enough Quality Sleep
Getting enough sleep and eating a healthy diet are always important, but when you are recovering from a serious injury they can sometimes mean the difference between a swift recovery and a prolonged one. Make it a point to eat a variety of fruits and vegetables, lean protein and dairy products. Try to avoid sugar, foods high in simple carbohydrates and alcohol, which can interfere with some prescription medications. To keep yourself from getting bored, make it a point to try new recipes and foods. Try shopping at local farmers markets or natural food stores, and try inviting friends or family over to eat healthy meals with you.
After you have been injured in an accident, getting enough quality sleep can sometimes be difficult due to physical pain or emotional trauma. If you have been in an accident are having trouble sleeping, the first thing you should do is consult your doctor. You can also try drinking chamomile tea or warm milk, both natural sedatives, before bedtime. Try taking your pain medication close to the time you go to bed so that it will not wear off during the night. It is also important to create a relaxing environment for sleeping. Remove all screens from your bedroom (televisions, computers, tablets, smart phones), keep the heat in your home below 60 degrees at bedtime, use low level lighting, and avoid alcohol for at least five hours before you go to bed.
Consider Mental Health Counseling
Even though you are taking steps to help your body heal physically, you may still need help working through the emotional trauma that being injured in an accident can cause. Seeing a licensed therapist or psychologist on a regular basis can help you cope with issues like anxiety, depression and post traumatic stress disorder, all of which are common among car accident victims. Try to seek out a therapist who has experience helping accident and trauma victims, as he or she will best be able to help you deal with your unique issues. If you have trouble finding a mental health provider on your own, ask your doctor or health insurance company for a recommendation.
Related Videos about Tips for Caring for Yourself After an Accident:
Self Care | Recovering from Trauma Holistically
4 Tips for Caring for Yourself After an Accident
tired after car accident, what to expect physically after a car accident, sleeping a lot after car accident, how long should you be sore after a car accident, how to mentally recover from a car accident, leg pain after car accident, pain after car accident delayed, how to feel better after a car accident,