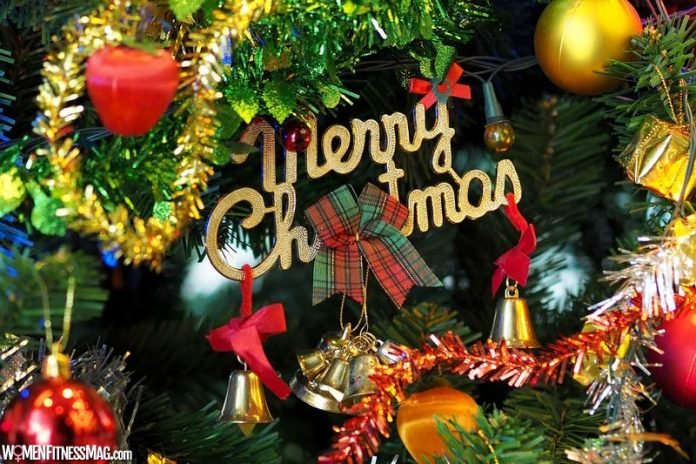 Have You Tried These Decoration Ideas For Christmas? There is something special about the festive season. It gives a reason for us to celebrate with friends and family, taking a break from our life that has the socializing factor missing out. We are all stuck in the monotonous daily life, moving all the time in the vicious circle of managing work and home simultaneously.
The holiday season, especially Christmas, brings back all cheerfulness and joy in our life. During Christmas, everyone has a common urge to decorate their house, some people ask their kids to get the paper snowflakes made while others take out time to prepare the decoration in advance.
Whether it's a big party, a personal get-together or a movie marathon with your loved ones, you can be as creative as you want while setting the right tone for your Christmas Eve, with the Christmas candles lit all around. The smell of the real pine tree along with beautiful handmade decorations and strewn up garlands and wreaths from various color palettes can make a perfect combination for your evening. Whatever your choice of preference is, you will soon be craving to turn your home into the land of festivity, filled with lots of Christmas vibes.
It is the best time to wear your creative cloak on; roll up the sleeves and go shopping for your Christmas decoration. Here are a few of the best decoration ideas for your Christmas party to rock and create the best ambiance for your guests:
Centerpiece


Centerpieces are essential for every event; Christmas, too, is one such occasion. According to www.polarxornaments.com, the table setting is the heartbeat of all the decorations; as much as the crockery is critical for the table layout, an elegant centerpiece is twice the amount being critical.

Create a formal and elegant Christmas centrepiece with metallic vases and roses. Flowers exuberates the class and symbol of festivity, while metallic pots, put together closely, symbolize the grace, complementing the red colour of roses.

Red roses will display the perfect feel of Christmas Eve celebration, while you can give a touch of green garlands and raw berries. Bringing fresh flowers to the table with plenty of greens and holly berries transform the aura of your table into a fresh yet positive vibe.

Transparent glass cylinders


Fill transparent glass cylinders with painted ornaments for an appealing and intricate display. The transparent glass cylinders can also be used at the console or any table line around the house, with a stash of green ivy leaves or fresh flowers.

You can also create a cute reindeer out of the ornament and fill the glass cylinders up to create the perfect Christmas feel. Try making the ornaments all by yourself because they are easy and fun to make.

Gift wrap the table


Are you not tired of having the same conventional Christmas table with the same coloured theme (red and green) table cloth on top of it? Well, I am personally done with such boring and typical table settings. To bring uniqueness and a twist to your decoration, gift wrap your dinner table with the criss cross strands of ribbon over the top and sides of your table. This specifically is a must-try. Make sure to use wide ribbon strands to create a classy layout of your table.

Drape the handrail


While you are at the task of having the best decoration to welcome your Christmas guests, how can one miss out on the hand railing of the staircase in your house? This one is a sure hit and it will create a lot of drama to your Christmas theme. Wrap the staircase with festive green winter garland up the handrail of the staircase and anchor it with metallic bows.

Wreaths with Magnolia leaves


This one is simple yet classy and easy to do. Just wrap lots of magnolia leaves around a wire roll to make green magnolia Christmas wreaths to be hung all around the house.

Lanterns turned into snow globes


Lanterns are my favorite accessories to utilize and light around the house inside and outside both. You must not throw your worn-out lanterns, instead, you can create your own festive snow globes by filling the glass lanterns with berries, eucalyptus, and another potpourri to place it at the entrance or the various small tables placed around the house.

Winter blooms on mantle


Use fluted vases, julep cups and chalices to replace winter blooms on the mantle, for a more Victorian look. Blend with strings of magnolia leaves falling down the mantle, bring royalty and beauty altogether.

Ice lanterns


Mother nature is the greatest teacher to learn the techniques of combining beauty with amazing structures. Take inspiration and produce ice lanterns by using plastic cartons filled up with water into the magical ice lanterns for the perfect Christmas indoors or outdoors display. Accessorise by placing green leaves, goji berries and acorns around them.

Twig Tree


If you want to try something new this Christmas, it can probably be the most creative and fun decoration ideas to do together as a family.

Get the best-branched twig, give it a nice finish with the best spray paint colour and accessorise it with mini ornaments or the family keepsakes, and pot it into the thin neck bottle.

Hang these memorable and place them for decoration and as a piece of art. The best part of it is, your kids will love it and you do not have to worry about watering it.

Drape your mailbox


You cannot miss your mailbox when you are up on decorating your front yard for this holiday season. There is an endless list of ways in which you can give the bling to your ordinary-looking mailbox. Get your hands on to any material for decoration to adorn your mail storage cell.
Conclusion
Christmas is supposed to be a fun event and all the tasks carried out in putting up the spectacular Christmas party should not be a stress provoker. Creativity has no boundaries and you are free to do whatever intrigues you the most keeping in mind the types of guests that you are going to host.
With all the brilliant ideas described above, where do you think Santa would stop first? That would be your house, of course!
Related Videos about Have You Tried These Decoration Ideas For Christmas?
23 Clever DIY Christmas Decoration Ideas
DIY ROOM DECOR! 26 Easy Crafts Ideas at Christmas for Teenagers
5 Easy Christmas Home Decoration Ideas/Christmas Crafts for Kids School/Christmas Decoration Ideas
Christmas Decor! 8 Fun Last Minute Christmas Decoration Ideas!
Paper Crafts For School | Christmas Crafts | Christmas Decorations Ideas | Paper Craft | Paper
Have You Tried These Decoration Ideas For Christmas?
christmas decoration ideas diy, christmas decorating ideas 2019, christmas decorations ideas, christmas house decorations inside, christmas decorating ideas outside, traditional christmas decorating ideas, diy christmas decorations 2019, christmas decoration ideas pinterest,