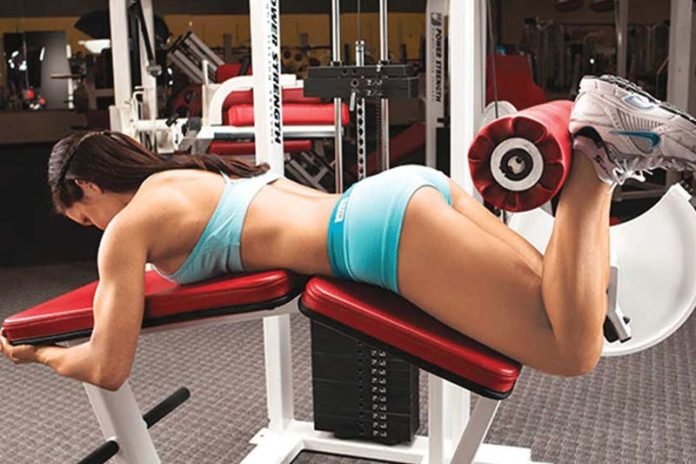 5 Best GHD Machines : I love how weirdly specific workouts have become today. And it makes sense, if it is your abs that need a workout, why not focus on those? And I believe that is the same idea that led gym equipment makers to give us the GHD machine.
GHD is short for glute-ham developers. But these machines do more than help you strengthen your glutes and hamstrings, they are also good for the abs and the back. Actually, they can even help treat back pain. Here are the best of these great machines.
1. Titan Fitness GHD Machine
I was curious as to what GHD machine in the market would fit like a glove, and this was it. With its broad adjustment options, this machine promises to work with all body types and sizes. Beyond that, it will offer great and effective workouts that will help you strengthen your glutes and hamstrings to reduce incidences of injury during demanding athletic performances such as football and weight lifting.
I would also recommend this piece of workout equipment for those dealing with back pain as it can strengthen the back muscles and the core. The machine is made of high quality powder-coated steel frame and legs that form a Y for greater stability. Comfort was also something Titan considered while putting together this great piece of gym equipment.
2. Yukon Glute, Hamstring, Back and Abs GHD Exercise Bench
This GHD machine is a perfect blend of quality and value, which makes it a great option for budget shoppers. As far as getting the hamstrings and the glutes workout you would expect from a top of the line machine goes, this machine does not hold anything back. The only compromise may be on the ergonomics, as it is not as cushy and comfortable as pricier alternatives. But it does get the job done; and at a price few other alternatives in the market can match.
3. CFF Glute Ham Developer
On this machine, you can build a stronger lower back, and strengthen your hamstrings and glutes for enhanced athletic performance. The machine uses high quality steel construction with premium matte powder coating. The supports are adjustable, and the design is especially laid out to improve workout results and comfort. The machine is also very stable, and you will have all the freedom you need as your work your lower back, hamstrings, and muscles.
4. Body-Solid Glute Ham Machine
I think it's great that GHD machines now try to go the extra mile and provide workouts beyond the hamstrings and glutes. Back exercises have become standard in most machines. But this piece of equipment takes things a little further by having a design that also supports workouts for the calves, obliques, and the abs. It even features two hooks that can be used to resistance band training.
This workout versatility has made this one of the best GHD machines you can have today. Otherwise, it also comes with vertical and horizontal adjustments for greater use convenience. The machine is also great in that it is good for both beginners and pros.
5. Valor Fitness ValorPro CB-29 Glute Ham Developer
Although you will realize that this is one of the most favorably priced top GHD machines in the market, you will discover that it is very well constructed. Made of heavy-duty steel, it provides a lot of strength and durability. Added convenience is available through the wheels it features for enhanced mobility.
I was happy to realize that comfort during workouts was also part of the equation during the machine's design, as it features high density foam padding and premium upholstery. But all the design perks aside, this machine will help you get a convincing hamstrings and glutes workout. Also, it features band pegs for some resistance training.
Conclusion
A good GHD machine can do you a lot of good; and above are some of the best pieces of equipment in the market as we speak. As you will happily realize, these machines go beyond the expectations of a typical GHD machine to offer broader workouts options, enhanced levels of comfort, greater versatility, or more durable construction. I realized that one thing holds true the five machines discussed above – they offer an undeniable value for money proposition. So, if you need a GHD machines that truly deliver, you cannot go wrong with these five options.
Related Videos to GHD Machines:
How to use the GHD (glute ham developer) machine.
Building a GHD (Glute Ham Developer)
The Glute-Ham Developer
GHD hamstring
Related Infographics:
5 Best GHD Machines
ghd machine exercises, ghd exercise alternative, ghd exercises, ghd machine for sale, ghd situps danger, ghd machine alternative, how to adjust ghd machine, ghd raises,