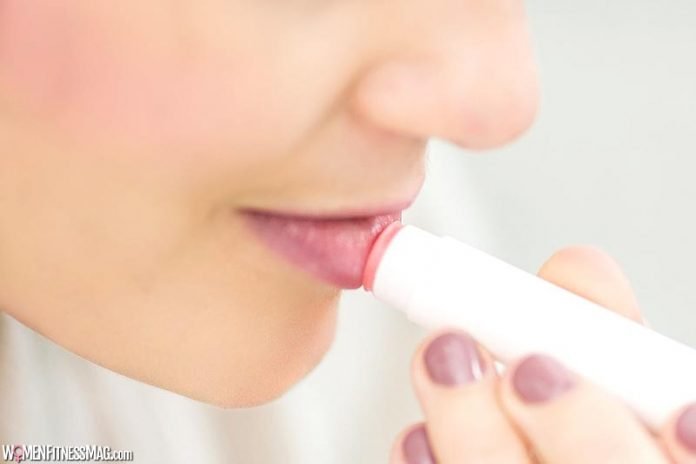 5 Natural Ways To Take Care of Your Lips : Your lips bear the brunt of your daily activities. From exposure to the elements, hot food, and nervous chewing, getting soft and supple lips is harder than it appears.
By creating a lip-specific skincare routine, you can give your lips the love they deserve to keep them looking plump and kissable. Here are five natural ways to take care of your lips.
Use a Sugar Scrub
Like the rest of your skin, your lips will benefit from regular exfoliation. By creating a sugar scrub and using it on your lips once a week, you'll remove dead skin cells and stimulate regeneration and growth.
You can create your own sugar scrub at home using white or brown sugar, and a couple of drops of olive oil to make a paste. Add a drop of your favorite essential oil for an aromatic spa-like treatment at home. You can also swap out the olive oil for coconut oil or argan oil for extra nourishment.
Use Argan Oil and Aloe Vera
Treat your lips to revitalization and nutrient-rich nourishment by applying argan oil or aloe vera after exfoliating. You can also blend the two to make a custom lip serum that your skin will love.
Both aloe vera and argan oil are known for containing powerful antioxidants, vitamins that encourage cellular regeneration, and for being a natural, chemical-free staple for DIY beauty products.
The soothing effects of aloe vera are also fantastic to use during the summer or on your beach vacation after spending time in the sun. In addition to using aloe for after-sun care, you should always wear a lip balm with an SPF when outside.
Drink Your Water
The number one cause of dry, ashy skin, is dehydration. The simplest— yet most effective— thing you can do to make your lips look luscious is to drink enough water each day. The baseline recommendation is eight glasses or 64 fluid ounces each day. However, you should increase that amount during warmer periods and if you exercise regularly.
It may come as no surprise that water is the secret to most natural beauty tricks. By giving your body what it needs to thrive, you'll see a notable difference in not only your lips, but your overall skin, hair, and nails.
Use a Thick Bedtime Balm
While the rest of your body is getting a break, your lips are still struggling. If you sleep with your mouth open, you may wake up with dry, chapped lips. The best way to protect your lips and keep them looking lively is to wear a thick bedtime balm.
Make your own balm using beeswax and shea butter or keep it simple by applying vaseline. Just be sure that you've had your bedtime snack and brushed your teeth before putting on your bedtime balm, as it tends to be thicker and glossy.
Limit Your Lipstick
There's nothing wrong with sporting your favorite shades of lipstick. However, it can be tough on your lips over time. The same components within lipstick that help it last for hours can be drying to the skin underneath. When you wear lipstick, be sure to moisturize and prime your lips to create a protective barrier.
Try to give your lips a break from lipstick a few days a week. Ensure that you adequately clean off your makeup before bed and reintroduce nourishment to the skin that's been trapped underneath.
Giving your lips a little love and attention goes a long way. Work lip care into your daily skincare routine, and try to curb harmful habits like chewing and picking. With time and dedication, you'll love the way your lips look and feel.
Related Videos about 5 Natural Ways To Take Care of Your Lips :
Fastest Way to Get Rid of Chapped Lips : DIY Beauty Care
Lip Care Routine for Dry Lips | Lip & Lipstick Tips
LIP CARE Moisturizing Lip Products for Dry, Chapped Lips & Angular Cheilitis
MY LIP CARE ROUTINE! | From Dry Chapped Lips to Soft Pink Lips
11 LIP CARE HACKS YOU NEED IN YOUR DAILY ROUTINE
5 Natural Ways To Take Care of Your Lips
how to take care of lips naturally, how to take care of your lips for guys, lip care home remedies, lip care routine, lip care for dark lips, how to get pink lips naturally in a week, how to make your lips pink, best vitamins for healthy lips,