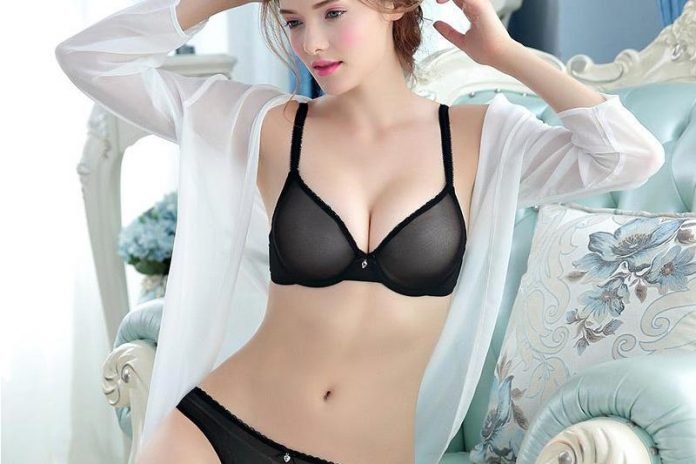 Why Transparent Bras Are A Must Buy : Unlike the name 'literally' suggests, transparent bras aren't actually completely transparent. They're basically bras that come with transparent straps and back straps. Also, adding to the endless list of transparent bras are your low – cut, sheer and backless bras that are designed quite aptly for all your deep – back and see – through coveted dresses.
Wondering how exactly will owning a transparent bra help you? Well, while T- shirt bras are an ideal choice for your casual and day – to – day Tees, transparent bras can be considered as life saviors on plenty occasions. So Without further ado, we've nailed down five pivotal reasons that show you why transparent bras are a must- buy in every closet.
The Perfect party edit

Consider these transparent bras an ideal option to don underneath your see – through party dresses. From tops that come with lacey backs to netted shoulders, transparent bras can save you from fashion faux pas. Truth be told, we have all been in situations where our go – to regular bras would limit us from wearing our favourite sheer tops or deep back maxi dresses. Transparent bras, on the other hand, ensure we aren't limited to express our freedom of style. Opt for bras that come with clear strap shoulders or transparent back straps to help you slide smoothly through tricky situations.

Transparent Bras. Source :Clovia.com

The traditional Twist

Not only do transparent bras make your life so much more stress free and easier underneath your risqué dresses, but also, are a perfect pick for your desi outfits. Be it deep back anarkalis or Cutout back Saree blouses, transparent bras promise to go invisible and save you all sorts of unwanted embarrassment. Engineered to provide ample support to your breasts, transparent bras ensure that you do not compromise on style. All you'll need is pair of clear straps to put your most fashionable desi foot forward.

Bringing Sexy Back

We all look upto our Big – screen beauties, as they strut through the red carpet in their daring and beautiful backless gowns, while secretly wondering how they manage to pull off such looks. If tacky bra straps are ruining your backless moment, consider it the perfect time to invest in a good transparent bra. With the invisible straps performing their duty of keeping your bosoms in place, the attention shifts right back to your sexy back. After all, It's all about blending style with functionality, and transparent bras help you do just that.

Sexy Back. Source :Clovia.com

Confidence is key

We all know how tacky bra straps can not only ruin your outfit but also your confidence. Transparent bra not only provide your breasts the lift it needs, it also enhances your grace and elegance. You no longer have to worry about your pesky bra straps showing through your dresses. Transparent bras will help you look and feel confident no matter what the occasion or the outfit.

Wide range to choose from

Besides helping you stay clear from fashion blunders, transparent bras cater to everyone woman's taste and style. While clear bra straps are always an option, there are other choices for women who prefer to take a much more sensuous route. With the lingerie market booming, the industry is filled with transparent bras crafted from sheer lace fabrics. They're basically bras that come with a see through lace, flaunt bare minimum skin while providing full coverage. A popular choice amongst newly married women, these bras help you dial up the charm quotient..
Be it padded bras or plunge bras, or even better – bikini sets; with bras being fabricated from sheer lace, transparent bras give your wardrobe a sexy revamp.
5 Reasons Why Transparent Bras Are A Must Buy
fully transparent bra online shopping, clovia lace bra, blouse bras, transparent strap bra myntra, see through bralettes, bra for office wear, fancy transparent bra,