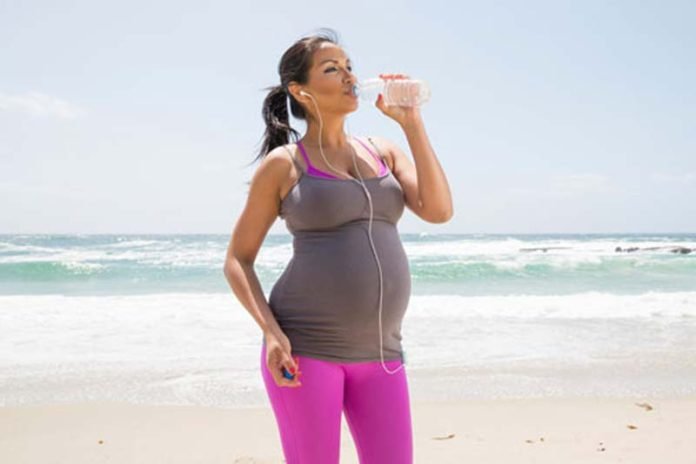 6 Common Myths about Exercising When You Are Pregnant : A pregnant woman must always be careful. Being pregnant is a delicate process. It is not easy to carry another human being inside your womb. One wrong move might lead you to a miscarry. There will be changes in your physical aspect.
However, because of the many things a woman should remember, there are times when you just don't know whether it really is a fact or a myth.
Being pregnant, indeed, is not an easy experience. You have to be mindful and careful about the activities that you do. You can research on the things a pregnant woman can do so you would be guided. However, make sure to refer to a Fitbit Blogger so that you will have a valid research and not some false beliefs.
Exercising When You Are Pregnant
1. Running Is Too Jarring For The Baby
Running is a good exercise for everyone, including pregnant women. Running is not too jarring or dangerous for the baby. If you are a runner before you got pregnant, then there is no problem in the running at all. However, listen to your body reactions. Regulate your running sessions; too much running may cause a bad effect.
2. Pregnant Women Should Not Exercise More Than 3 Times per Week
Exercise is the best way to stay fit during pregnancy. Some women think that exercising should be done after pregnancy, but exercising during pregnancy will help your body recover faster. Exercising three times per week is fine as long as you are not in a delicate pregnancy category.
3. Cardio Is Dangerous For Your Baby
Cardio workouts are NOT dangerous for your baby. Cardio workouts have proven to have a good effect with pregnancy because it helps regulate the distribution of oxygen throughout the body and also to your baby. Cardio exercises could also make your heart stronger and can serve as a good preparation for labour.
4. It's Too Dangerous To Lift Weights
Lifting weights is not dangerous as long as moderation is observed. If you are used to lifting weights, then there should be no problem in doing this as long as the weights are not too heavy. The advisable weight to lift for pregnant women is 30 pounds or less. For more safety heads-up, you can consult your doctor about this.
5. When A Pregnant Woman Exercises, Her Baby Is Deprived Of Oxygen
This idea is completely false. Exercise is good for the baby, and it helps in the distribution of oxygen throughout the body of the pregnant woman, including the baby inside her womb. Exercises will help a pregnant woman ease her labouring pain. However, consult your doctor for the exercise you can and cannot perform to avoid unnecessary complications.
6. Too Much Exercise Will Take Nutrients Away From The Baby
Too much exercise may result to complications, but it will not take nutrients away from your baby. Your baby is directly connected to you. Everything you take in, your baby absorbs it. That is why a pregnant woman should always care her diet.
Related Videos:
Some Quick Tips to Working Out While Pregnant
First Trimester Pregnancy Workout 1 of 3
Exercise During Pregnancy
Pregnancy Workouts: Best 10 Minute Workout
What Workouts Should You Do When You're Pregnant? Fitness Blender Pregnancy Workouts
5 Best Workouts To Do During Pregnancy
Should I Bulk While Pregnant?
Can You Workout While Pregnant?
6 Common Myths about Exercising When You Are Pregnant
exercise during pregnancy first trimester, exercise in pregnancy 2nd trimester, pregnancy exercises at home, exercises to avoid during pregnancy,
exercise in pregnancy 3rd trimester, exercise during pregnancy for normal delivery, weight lifting during pregnancy, first trimester exercise do's and don'ts,
working out while pregnant first trimester, workouts to avoid while pregnant, which month to start exercise during pregnancy, ab exercises during pregnancy,
first trimester exercise do's and don'ts, planks during pregnancy, resting heart rate while pregnant, can you lift weights while pregnant,
6 Common Myths about Exercising When You Are Pregnant