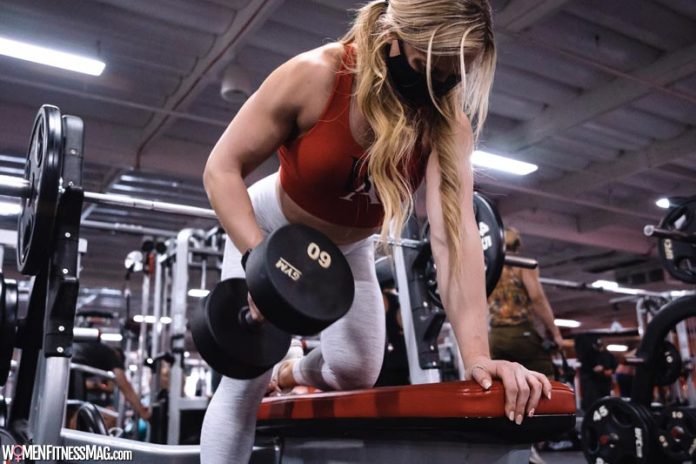 A Gym Owner's Guide to 3 Promotional Video Ideas That Will Have Clients Lining Up : Opening your own gym is a work of passion. Gym owners have a goal of helping the local community to reach their health and fitness goals. Before they can accomplish those goals, however, they need to get customers in their doors.
One of the best ways to spread the word about your gym is to make a gym promotional video that you can post on your website or social media pages. What do you include in your videos, though? Read on for some great gym promotional video ideas!
Before and After Stories

People come to the gym for a lot of different reasons, but the one thing they have in common is that they have a goal they want to accomplish. Capitalize on those goals by showing them what you have done for customers in the past. The best way to do this is through before and after stories.

Maybe you have a client that you've helped lose the quarantine 15, or you've helped someone prep to run a marathon. Invite happy customers to discuss their stories and give their testimonies. Seeing other people accomplish the same goals you want to accomplish is super motivating!

Show Off Your Facilities

It's no secret that if you travel to any city throughout the country, you won't have a hard time finding a gym. With so many options out there, gym owners need to create a gym promotional video that shows off what sets them apart.

Consider making promotional product videos that give potential customers a peek into your gym's incredible facilities. This includes shots of the setup of your gym when no one is there, but also shots of the gym in action. Record your trainers helping customers use the equipment or include shots of customers making good use of your gym.

You can even do a virtual walkthrough of your facilities from the time a customer walks in, until the time they leave.

Introduce Your Team

Facilities are important, but the staff at your gym are just as important. Heading to the gym is intimidating for a lot of customers. They want to know that they'll be greeted by friendly, knowledgeable staff and a welcoming environment.

Make this a series of videos that spotlights a specific team member each week. What kind of education and training do your personal trainers have? What do they love about their job?

Helping people understand what to expect will help bring in hesitant customers.
Did You Love These Promotional Video Ideas?
You know that your business needs a promo video to bring in customers, but coming up with promotional video ideas isn't always easy. If you put any of these ideas into action, however, will help potential customers see what your gym has to offer. Before long, you'll have a thriving gym that is helping change lives for the better!
Making promo videos for a gym is just one component of successfully marketing your business. Do you need more marketing inspiration? Check out the rest of our blog to find all the tools you need!
Related Videos about A Gym Owner's Guide to 3 Promotional Video Ideas That Will Have Clients Lining Up :
15 Simple Video Ideas to Get Your Fitness Studio More Leads
How to Shoot a Fitness Video
How to Film a Sports Commercial
A Gym Owner's Guide to 3 Promotional Video Ideas That Will Have Clients Lining Up
promotional video script example pdf, school promotional video script example pdf, promotional video examples, monthly gym promotion ideas, how to promote a gym on social media, gym promotion examples, advertisement for gym opening,