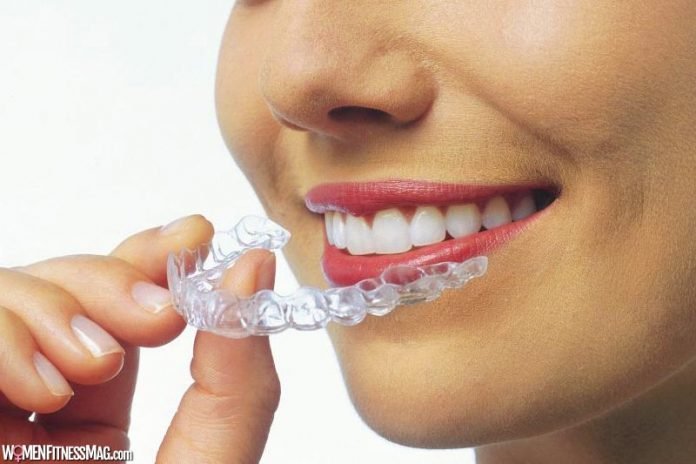 Am I A Good Candidate For Invisalign And How Much Does Invisalign Cost?
What is Invisalign?
Invisalign treatment is an orthodontic treatment that is done by a series of computer generated plastic aligners. These clear trays incrementally move your teeth to its final position. Invisalign is a type of clear aligners that has been on the market for a long time. It was the first CAD/CAM clear aligner system. Other brands of clear aligners are clear correct, suresmile aligners, and Ormco spark.
Why do you choose clear aligners for your orthodontic treatment?
Esthetic reasons are the main force behind choosing Invisalign or other clear aligners. Invisalign aligners are considered invisible braces. You have to get close to see the plastic on the teeth.
What is cosmetic adult orthodontic treatment?
Modern orthodontics is part of cosmetic dentistry where patients have accessibility to multiple choices of treatment plans. Lingual braces, clear aligners, and Invisalign are examples of esthetic orthodontics. The population of adults seeking orthodontic treatment has majorly increased in the last couple of years mostly because they don't need to wear conventional metal brackets to fix misalignment or deep overbites.
The cost of orthodontic treatment depends on the complexity of the treatment plan. Dental insurances often cover both traditional braces as well as clear aligners. In the US, you can use flexible spending accounts (FSA) or health savings accounts (HSA) to pay for your treatment. Most orthodontists also offer monthly payment plans. Insurance partially
covers the cost of Invisalign treatment or other clear aligners. It is mostly $1000-$1500.
Check your insurance plans before you see an orthodontist.
Average prices of orthodontic treatment with Invisalign or other clear aligners is $2000-$8000. Different dental offices have different total costs of the care; some include the clear retainers some you have to pay extra for. Make sure to ask for payment options. Some clinics accept credit cards.
Average cost of Invisalign and metal braces in the US is $5000-$6000. Obviously, these average prices of treatment costs depend on where you live and who is the healthcare provider you see.
Who is an Invisalign provider?
Orthodontists and dentists (DDS) both are healthcare providers that can offer traditional metal braces as well as clear aligners. Align technology that manufacture Invisalign clear aligners train these healthcare on how to use their software and certify them to become an Invisalign provider.
Other companies have similar policies.
Do I need retainers after my clear aligner treatment?
Crooked teeth have a tendency to relapse. It is important that you wear a retainer fulltime in the beginning and only at night afterwards when you are done with your Invisalign treatment.
Related Videos about Am I A Good Candidate For Invisalign And How Much Does Invisalign Cost :
Am I A Good Candidate For Invisalign And How Much Does Invisalign Cost?
invisalign price, who is not eligible for invisalign, what can invisalign not fix, untreatable invisalign cases, invisalign before and after, invisalign calculator, does insurance cover invisalign, invisalign near me,