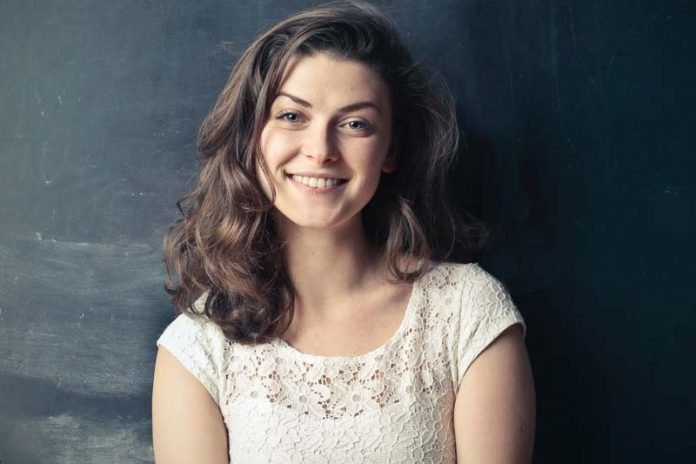 Beauty tips to look younger than your age : Almost all women want to maintain their beauty forever and keep on looking for ways on how to look younger than your age. If you want to look younger than your age then you have to make many changes to your way of life, and which will need continuous efforts there are many factors which will directly impact on your face, so you should follow them wisely. Thus we have prepared several beauty tips which would work a miracle for you.
Applying sunscreen is as a must


A habit of using sunscreen before going out is must, and you should follow it. Keep in mind that almost all ageing signs such as age spots, wrinkles etc. are because of the cumulative effect of ultraviolet rays which touch directly on your face. So every time you go out in the sun always apply sunscreen to protect your skin and to look younger and you can buy sunscreen using Nykaa Sale offer at discounted prices.

Get enough sleep


Beauty sleep is not a myth, but a reality as your body needs appropriate time to restore itself overnight. Getting enough sleep is very much important for your skin to repair itself and to repair DNA damage. So it essential for you to give a chance to your skin to let it repair itself as it will help you out to look younger than your age.

Moisturize your skin


Moisturizing your skin daily is one of the great ways to look younger if your complex looks even tone you automatically appear younger. Using perfect quality moisturizer will help you to have smooth and also looking skin tone and which will offer you a more youthful appearance. Just remember before using any kind of skin products on your skin know well about your skin first to get most benefits by skin products.

Exfoliate


Exfoliating your facial skin regularly will offer you a glowing complexion. Try out to exfoliate not in a harsh way but use muslin cloth dipped in hot water as it will help you deal with dead cells on skin surface.  In this way, you can easily get smooth skin, and it will also reflect light better and which will give you a radiant and younger looking texture.

Stay hydrated


Staying hydrated is very much required for a younger looking skin. Drinking plenty of liquid will help you with amazing looking skin. Lack of water in your body will dry out your skin and owing to which ageing signs appear on it.  Drinking a lot of liquid daily will not hydrate your skin directly but will improve your skin texture by improving your inside bodywork as well as good gut.

Facial session


Pamper yourself and give a facial workout to stay younger. Regular facial sessions can help you out to look younger than your age as it repairs saggy facial muscles and also lifts crepey necks and contour cheekbones. As per many experts, women who regularly take facials have younger and glowing skin forever and which automatically makes them much younger than their original age. Moreover, great range of facial creams you can buy using Snapdeal Offer Code at reasonable price.

Yoga is best


Yoga is one of the best activities to be done not only to stay fit but also look younger than your age. Yoga is a peaceful activity which helps you to reduce stress improves your overall body posture and also lessens your tension knots that accumulate in your body. Numerous yoga devotes look remarkably youthful and glowing, and so women should indulge themselves in regular yoga sessions.

Exercising


Exercising on a regular basis will improve your blood flow and which will automatically make your skin look younger. Try out random exercising methods such as swimming, walking, jogging, cycling and many more things. It will encourage your blood flow and will offer you healthy and enchanting youth glow.

Sleep on silk pillows


Try to change your pillow covers from cotton to silk ones as sleeping on rough pillows can lead to harsh skin aches .slippery fabrics like silk and satin react less on your skin and do not put it on wrinkles on your face. Hairdressers also recommend silk and satin fabrics as pillow covers to take care of your facial skin and hair too.

Diet changes


Drinking alcohol will damage your skin as it has a dehydrating effect on your body. Alcohol leads to a rosy flash on your face, but it is not the good way. It shows an inflammatory effect on your overall body that encourages ageing. Cut on sugar intake too as it also accelerates the skin ageing process. Same as alcohol you should also give up smoking as it deprives skin oxygen and speeds up the process of skin ageing by damaging it.
One of the best ways to look younger than your age is to spend time on doing good things that makes you happy from within. Always indulge yourself in activities which make you feel best and also make you active. Try out above listed beauty tips to look younger than your age. So stay updated, stay beautiful.
Related Videos about Beauty tips to look younger than your age :
Erase 5 Years Off Your Face
All-Natural Anti-Aging Beauty Routine
Do This Every Day, And You'll Look Younger for Much Longer
6 Simple Ways To Look Younger Than Your Age
Do This Every Morning to Look As Young As 18
If You Do THIS Every Night, Your Face Will Look Younger
How To Look Younger Than Your Age
Related Infographics about Beauty tips to look younger than your age :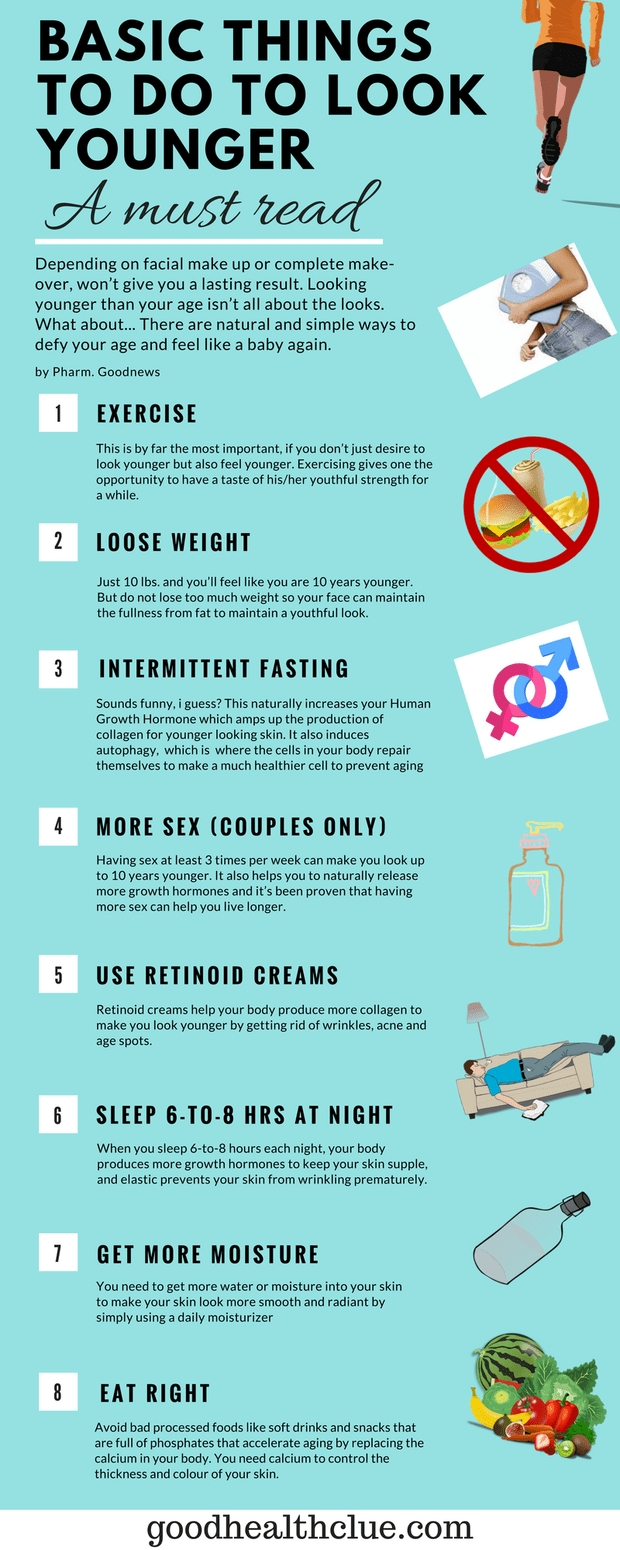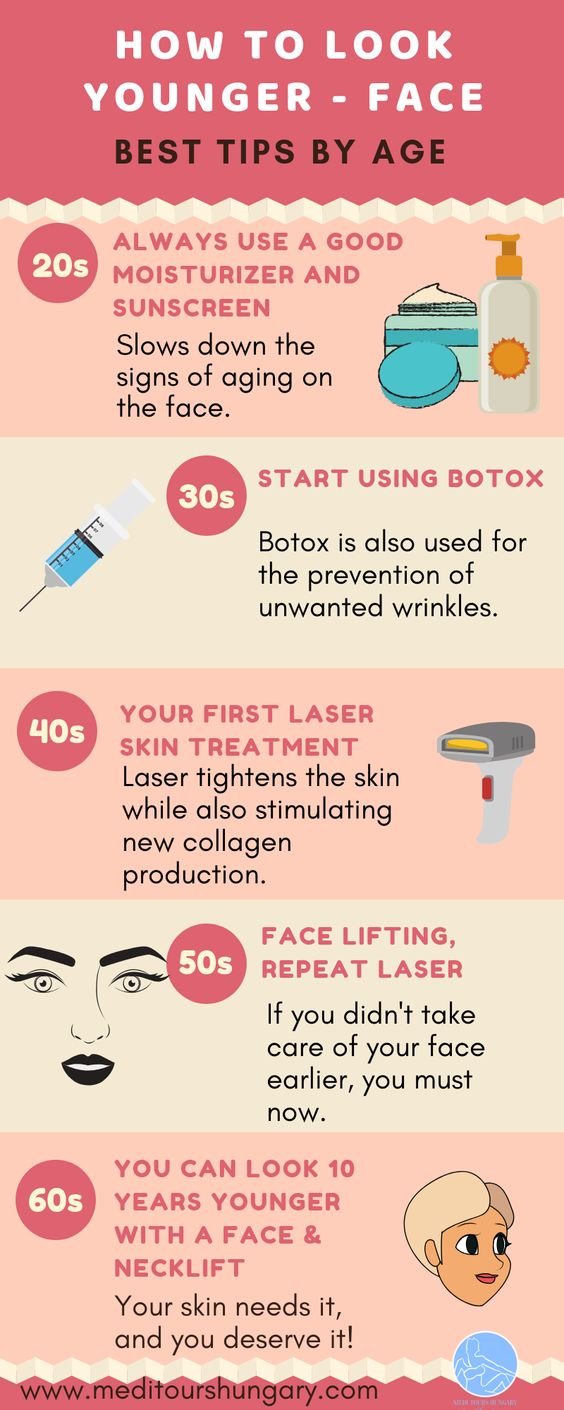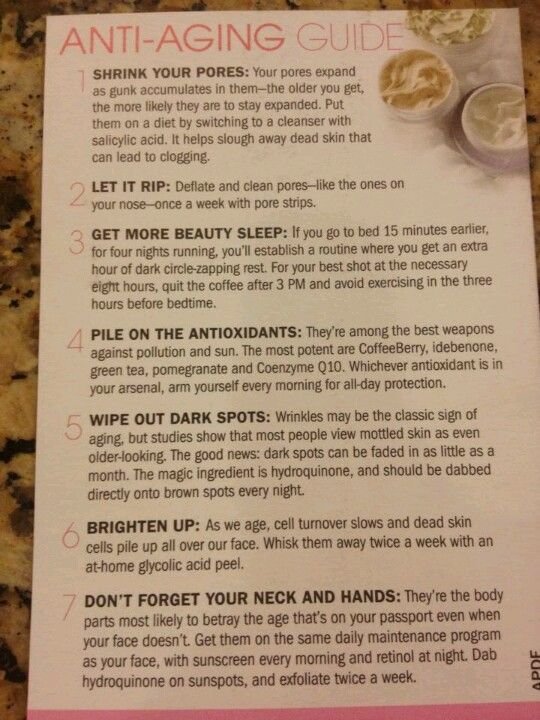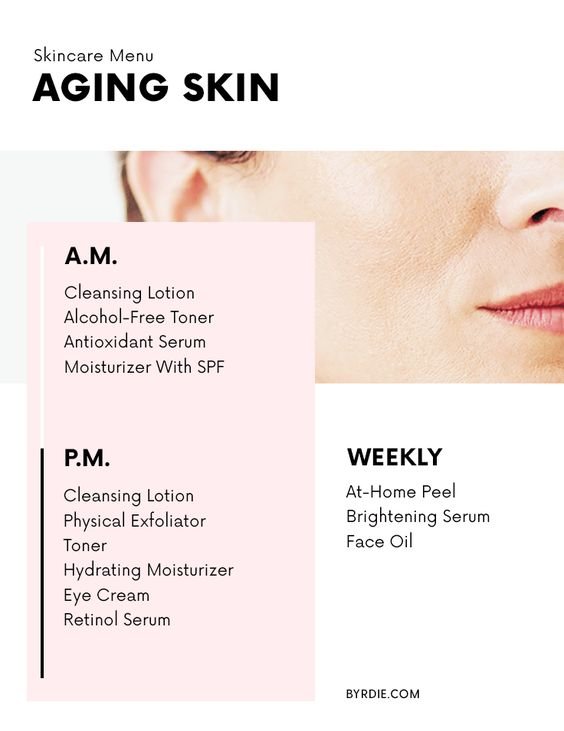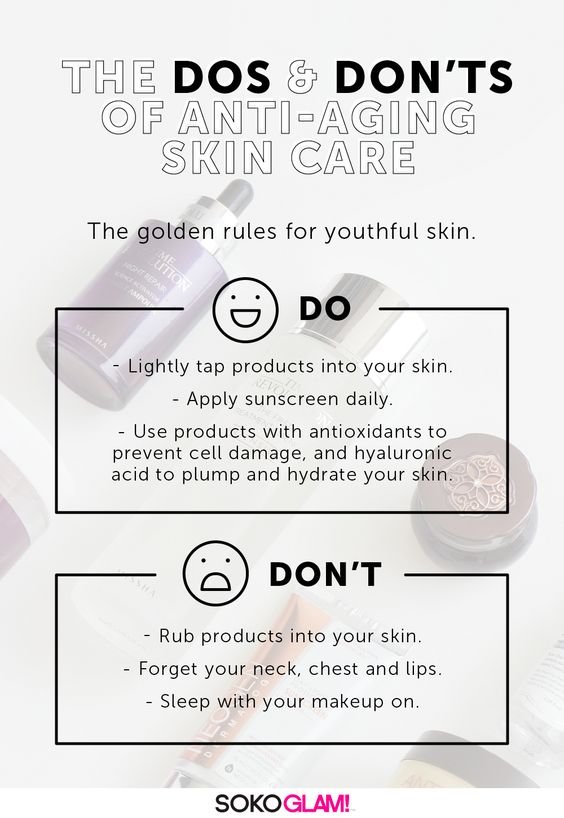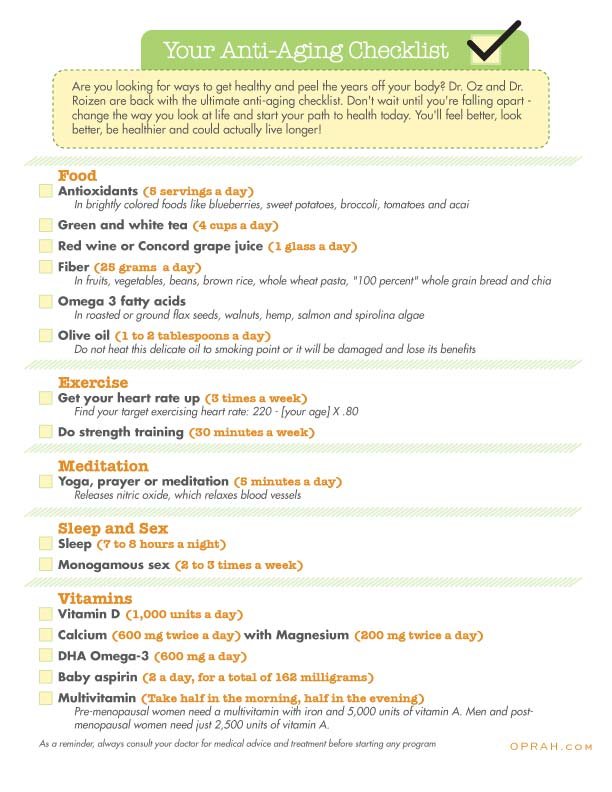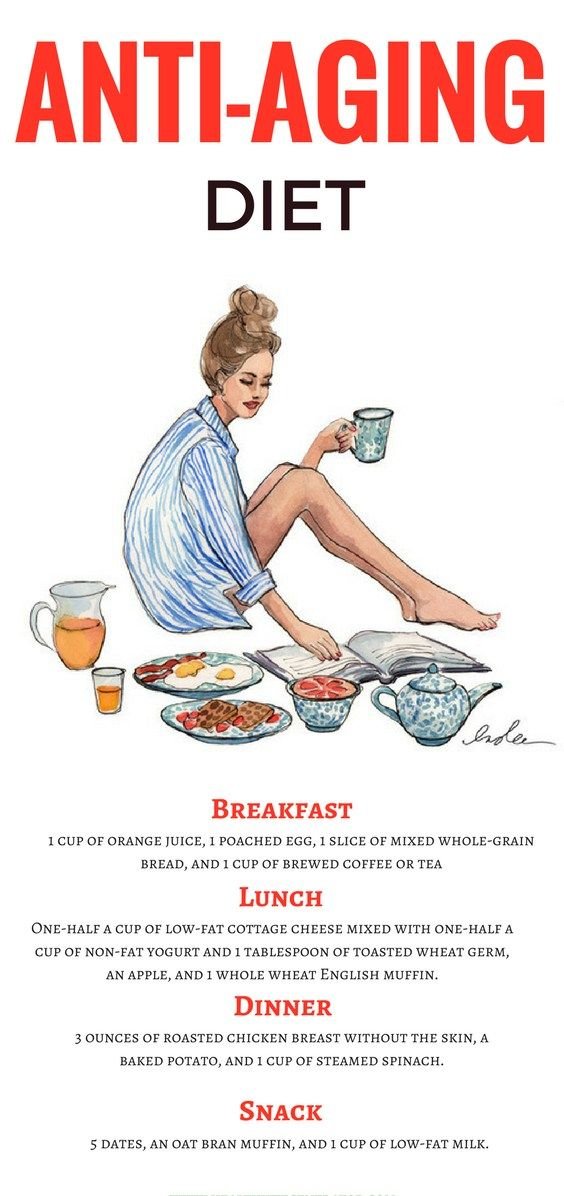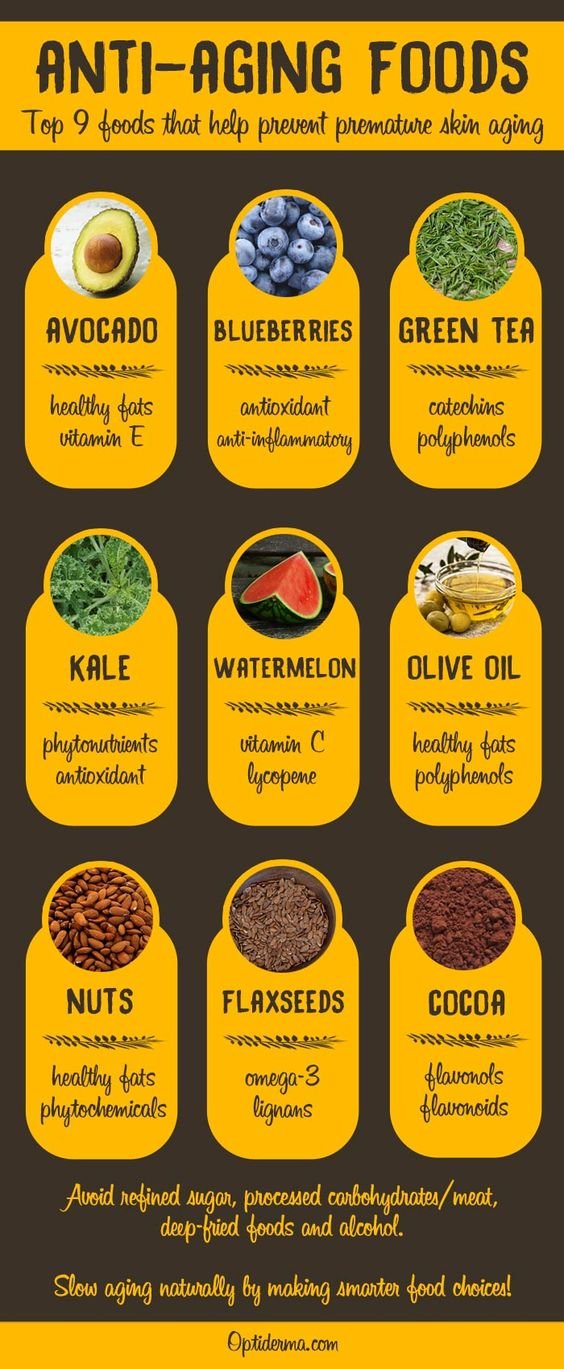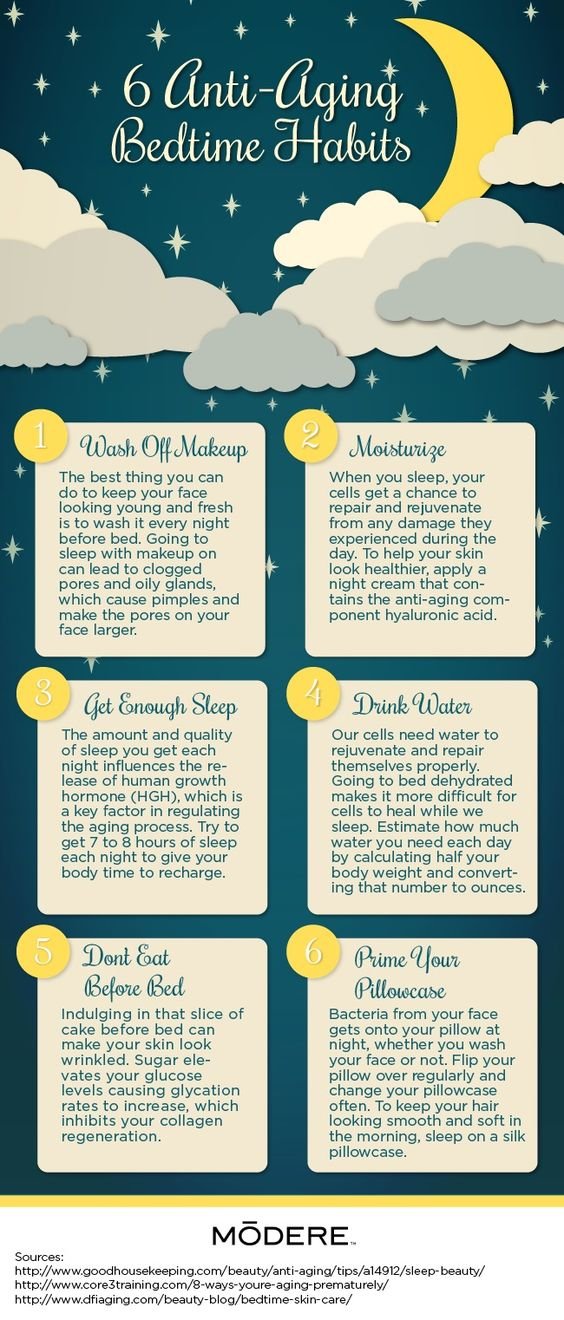 Beauty tips to look younger than your age
how to look younger than your age home remedies, how to look younger at 30, how to look younger face, how to look younger naturally, how to look younger than your age wikihow, fruits that make you look younger, secrets to looking younger, how to look younger women,