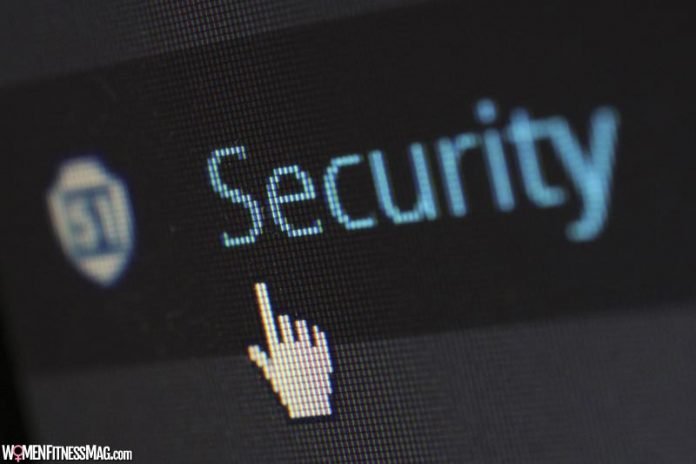 Common Security Mistakes You're Probably Making on the Internet : We live in a highly digitalized society where internet connectivity is more important than anything else. We use it for social media, accessing information, online shopping, working from home, playing games, and whatnot. On the other hand, one thing we give a little thought to even these days is cybersecurity.
I get it, staying safe online takes some effort. It requires people to think and re-think about what they are accessing online. At times, it even stops them from opening links to some super attractive giveaways and lucky draws.
So, yes! It is inconvenient. However, the alternative to that is worse. You can end up losing your personal information, your credit card details, or even compromising pictures and videos.
In this article, you will get to know about the most common security mistakes you are making on the internet. That will help you to understand what you're doing wrong and correct those mistakes. Otherwise, you can wait until you are hacked.
Treating Public Wi-Fi as Your Own


Finding public Wi-Fi might seem like a blessing when in need, it is not safe at all. They are easy to get in and anyone can see what you are doing online. At times, hackers set up networks that look like public Wi-Fi and use them to steal people's information.

So even if you have to use public Wi-Fi at times, be careful. Do not access your bank accounts to check your balance and do not log in anywhere that has sensitive/ personal information i.e. social media accounts, email, etc.

Whenever you are connecting to a public network, make sure it's not a set-up to collect your personal information. Moreover, several ISPs offer internet security software for their customers to protect their devices against online threats.

For instance, CenturyLink internet comes with McAfee anti-virus and security and is offered to all CenturyLink internet customers. So ask your service provider if they offer something like that and install it to keep your devices safe.

Shopping Online From Sites That Are Not Secure


Just like connecting to public Wi-Fi puts you in harm's way, shopping online from websites that are not secure does the same.

When shopping online, you are obviously going to provide your personal information along with your credit/debit card details. If that site is not secure, all of that information can be stolen and your bank account can be emptied.

So whenever you are at the checkout page and about to enter your card details, make sure the connection is encrypted and the website is taking proper security measures to protect you. For starters, you can check if the domain name starts with HTTPS or HTTP. Secondly, look for the padlock icon in the address bar. If the domain starts with an HTTP or there is no padlock icon, don't enter your information on that site.

Using Easy Passwords


Using a simple password is convenient but it is not always good. Why? Because they are easy to crack.

Date of birth, 123456, or using other phrases like "password" itself for the password is very common. These offer convenience but these also pose a threat. If anyone tries to log in to your accounts, these would be their first few guesses.

So, never use short and easy-to-guess passwords and never use one password for every account. If anyone hacks into one of your accounts, they can get into others without any problem.

Clicking Fishy Links and Spam Emails


If you receive random Emails asking you to click the specific link and participate in some competition, win easy money, or even pointing out some issue with your bank account, don't click any of these emails.

These emails are a part of phishing scams where hackers trick people into providing their sensitive information such as username, passwords, and credit card details by pretending to be someone from any related institutes.

Similarly, if you tend to download games and different apps via questionable links, this can be harmful to your devices. At times, hackers disguise malware as trending apps that carry viruses and attempt to steal information.

So, never click any link you are not sure about, download apps or games from any source that is not trusted, or click email links that are not from authentic sources. The cost would be much more than the gains from such downloads.
Conclusion
Other than the ones highlighted above, there are some others things you can do from your end to keep yourself secure. These include using two-factor authentication, updating your operating system /mobile software promptly, and using a password manager to manage your passwords.
You should also update your software and security apps instantly, or turn on auto-updates so that everything is updated automatically. If you will take care of all these things, the chances of becoming a victim of such attacks would be significantly lower.
Related Videos about Common Security Mistakes You're Probably Making on the Internet :
5 common security mistakes you're probably making
Stop Making These 6 Online Security Mistakes!! (here's how to do it)
Security and privacy tip: 3 mistakes you're making on social media
Former NSA Hacker Reveals 5 Ways To Protect Yourself Online
What are the most common security mistakes? – Cyber Security Awareness Q&A
Common Security Mistakes You're Probably Making on the Internet
examples of careless mistakes, what is a firewall, what are user access levels, encryption, what causes carelessness, does kaspersky stop hackers, hacker side, careless behaviour,