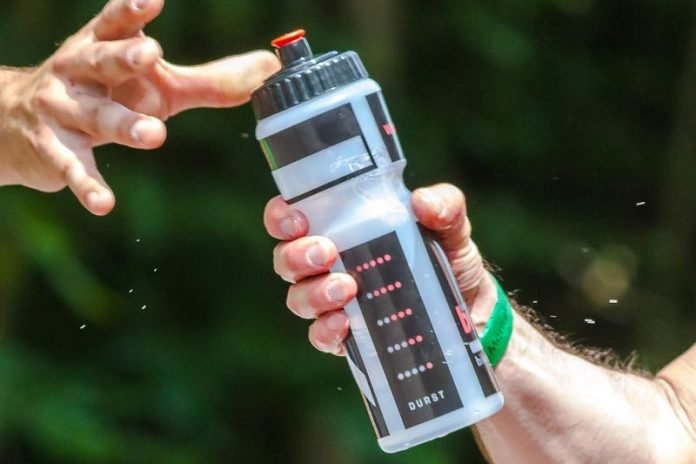 Complete Buying Guide on Filtered Water Bottles : Are you searching for the purest drinking water available around you? The perfect solution is to invest in one or more portable water filter bottles. Some people are accustomed to using bottled water, but as you continue to read this, we'll make you understand why a filtered water bottle is the better choice.
You'll also learn how these filtered water bottles work, and how you can buy which suits you best. But first, you should know what a filtered water bottle is at first glance, that is, if you don't already know.
What is a filtered water bottle?
A filtered water bottle is simply a water bottle that comes with a self-filtration system. This filter is ideal for removing dirt from your water. It helps in getting rid of small particles, microorganisms, and chemicals. This is so your drinking water is odor-free and has no taste.
How does a filtered water bottle work?
Because of the fitted filtration system, you can fill up your bottle from any regular water source, and then the filter removes the contaminants and impurities in the water. That means it prevents you from taking harmful chemicals or bacteria. And when you use any of the best filtered water bottles available, the filters can be so powerful as to even serve as a lifesaving tool. So apart from using them for your drinking water, you can also use them for drinking fresh juice, ice tea, or protein shakes.
There are two kinds of water purification bottles. They are the ultraviolet and the carbon filter bottles. The latter contains activated carbon through which the water passes. On the other hand, the ultraviolet purifier is a stylish model as it will kill the viruses and bacteria present in your water. Its process of sterilization is reliable and fast, and this combination is what you need for you to rest assured of whatever you're drinking. Now a days you can also have personalized aluminum water bottles according to your choice. These are made of infinitely recyclable aluminum stainless steel material, to provide you best odor free and eco friendly solution to carry water with yourself to keep you hydrated any time.
The filters of the water bottles work in several ways, according to their design and the manufacturer. Some water purifiers are made so that the water filters work as you drink it, while others are made to filter your water immediately it enters into the bottle. Of course, all kinds of water purification bottles have a common goal. The goal is to extract contaminants from your water, and also offer a source of clean water while you're on the go.
How to get the best-filtered water bottles
Perhaps you are on a diet. If so, then you should know how essential it is for you to be careful about the things you ingest. One thing you shouldn't forget is that drinking freshwater is an aspect of eating healthy. Since we have established that your tap water can be filled with particles and chemicals that may make you ill, then it's high time you found a solution.
So if you don't have a purification system for your water at home, you should consider buying the next best thing, and that is a filtered water bottle. An issue that runs through your mind now is how to identify the ones that are good enough and would serve the purpose accurately. Not to worry, we'll explain further.
Consider the kind of material the container is made of
The most critical and essential criteria for buying a filtered water bottle is the product used in making it. At this point, two things are vital. The first is that you should pick a filtered bottle made with BPA-free plastic. It is best to ensure that the plastic doesn't have Bisphenol-A before buying the bottle. Although those without the BPA-free tag usually come cheaper, you're likely to fall sick from using them.Secondly, you should check if the filtered water bottle isn't too heavy. You wouldn't want something that isn't portable for you to carry around. A good alternative for plastic is metal. However, the metal may not be a great option if you're traveling.
Consider the brand you want to buy
Another crucial criterion for purchasing a filtered water bottle is a specific brand. All filter bottles are not the same, and each brand specifies what toxins it purifies in the water. A brand may work for other impurities, not indicated by another brand. So search for the one that takes care of multiple contaminants, according to Fill2Pure NZ Review.
Consider the durability of the filtered water bottle
Compared to the regular water bottle, you have to keep changing the cartridge of the filtered bottle often. Here, you may check the number of refills before you buy it.
Consider if it is a user-friendly bottle
Everyone likes a product that they can use effortlessly. There are various models available with different functions, like the flip-open straw or the carry loop. You can choose from either of these to make it easy for you to carry and drink from your bottle on the go.
Benefits of using filtered bottles
Some of the advantages you'll enjoy from buying a water bottle that has a purification system include:
Cost: One significant benefit of purchasing a filtered water bottle is that you'll save money from not continually buying bottled water. When you compare the ordinary bottles with the filtered bottle, you'll realize that the former is relatively more expensive than the latter in the long run.
Environmental Impact: Besides the financial benefits, the ecological cost is another consideration. Since bottled water usually comes in "single-use" packs, the empty bottles end up being thrown in landfills. But with filtered water bottles, you can use them repeatedly, and this serves as an environmental and economically friendly alternative.
Conclusion
Hopefully, you find this buying guide enlightening. Whichever filtered water bottle you eventually go for is great. What matters is that you're drinking pure water rather than unsafe tap water. You may visit a reliable online or physical store to ensure that you're getting value for your money. So buy yourself a filtered water bottle today, and you will be glad you did!
Complete Buying Guide on Filtered Water Bottles
water bottle with filter for travel, best filtered water bottle for tap water, best filtered water bottle 2019, survimate filtered water bottle, best filtered water bottle consumer reports, grayl water bottle, brita water bottle, best filtered water bottle for hiking, Buying Guide on Filtered Water Bottles