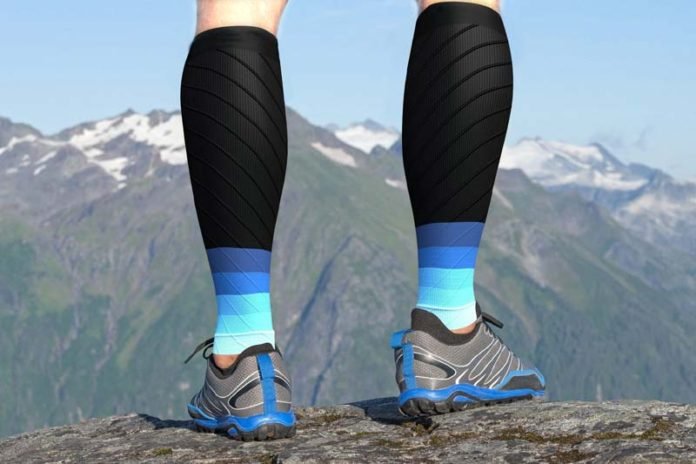 Compression Sleeves – Do They Work? As a woman with a focus on fitness, the idea of wearing compression sleeves may have crossed your mind once or twice. You see a variety of people wearing them for all kinds of purposes – running, varicose veins, pregnancy, deep vein thrombosis, air travel, surgical recovery, edema (leg swelling). What exactly does leg compression do though and does it work?  https://www.holgadirect.com/doc-socks-reviews/ suggests that these socks are really helpful for people suffering from diabetes and many other medical problems.
The Basics of Circulation
If you think about it, your body actually has to fight gravity in order to circulate blood back up your legs to your heart. In much the same way, the fluid that travels through your lymphatic system also has to overcome this arduous challenge. So how exactly does your body do that? Well, your heart plays the most important role by pumping blood away from itself through arteries and then back through veins. Tiny muscle contractions in your legs power the upwards transit of your blood too. If your heart and blood vessels cannot operate at full capacity, however, your circulation pays the price. Blood is unable to travel and deliver oxygen and nutrients to the organs, muscles, and other tissues which need it.
Evidence of this can be seen in the condition known as varicose veins. As the muscles in your lower body contract to help blood make its way back to the heart through your veins, little valves in your veins open up to let blood through and then shut again to prevent blood from flowing backward. When the valve weakens or if the vein walls lose their elasticity, some blood may indeed flow back the wrong direction and pool, forming varicose and spider veins.
How Does Compression Work?
For circulatory conditions like this, compression works to improve blood circulation in lower extremities. The application of a tight material which wraps around the leg (i.e. a compression sock) actually squeezes the muscle tissues and blood vessel walls in the leg. This not only reduces swelling and fluid build-up in the tissues of the leg, but it encourages blood and lymph flow back up towards the heart. The elasticity of a compression sleeve or sock also places enough pressure on surface tissues, veins, and arteries that the body is forced to additionally circulate blood through deeper and narrower channels.
When it comes to running and exercise, compression sleeves may be a beneficial part of your post-workout routine. Runners commonly wear compression socks or hose for the circulatory aid – the thought being if blood is pumped back to the heart faster, it can pump fresh nutrients and oxygen back to leg muscles faster. Some runners also find that wearing compression sleeves when resting or sitting after a run helps alleviate some post-exercise leg and feet swelling and muscle soreness too.
Additional Considerations
Outside of the fitness world, compression sleeves are used largely on a medical basis when blood clot risk is high. For example, if someone is spending a significant amount of time in bed following surgery, they have an increased risk for blood pooling in their legs. Women who take birth control, and people who spend prolonged periods sitting down (i.e. on a plane) are also at higher risk for blood clots and may benefit from compression. For people who spend long days standing on their feet, compression stockings may also simply provide relief and lessen the fatigue you feel in your legs and feet.
In addition to compression sleeves, socks, and hose, compression machines offer the same benefits without having to struggle to pull a tight sock over your leg. Compression machines are portable standalone devices which offer a pressure cuff that wraps around your leg and a control box or remote to control when and with how much pressure the cuff squeezes your leg.
Related Videos:
Do Compression Sleeves really Work?
Compression Sleeves For Running and Why They Work | How To
Compression for Running Performance and Recovery
How do compression leg sleeves and compression socks work
Do Calf Compression Sleeves Really Work?
Related Infographics: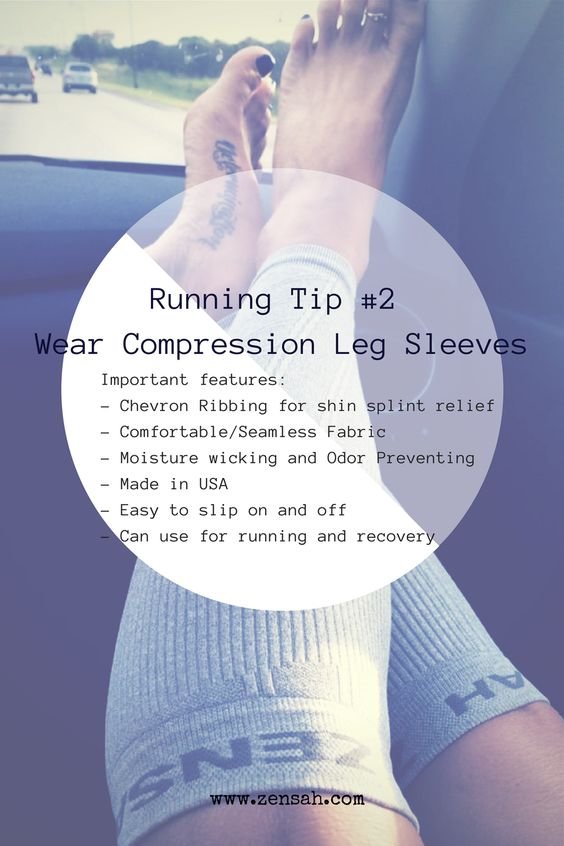 Compression Sleeves – Do They Work?
calf compression sleeve benefits, best calf compression sleeve, calf compression sleeve nike, calf compression sleeve walmart, women's compression calf sleeves, calf compression sleeve amazon, calf sleeve running, calf compression sleeve walgreens,