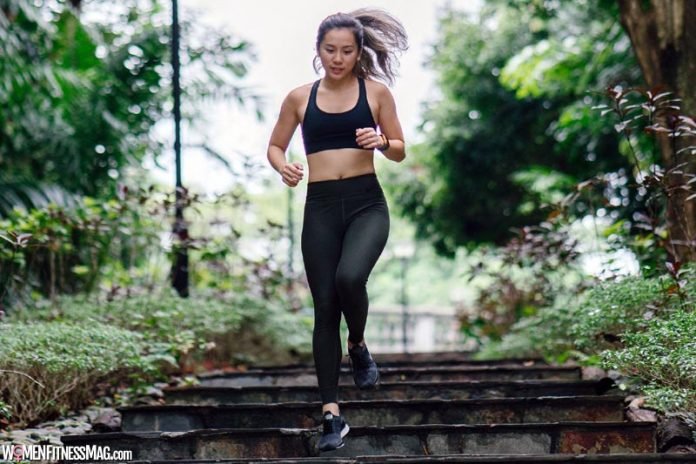 Creative Cardio to Mix up Your Fitness Training : Did you know that over 30 million adults suffer from heart disease in the United States? One out of every four deaths in the U.S. is related to heart disease.
A person suffers a heart attack every 40 seconds in the US. This means that around 805,000 people suffer a heart attack each year.
Heart disease is the leading cause of death for American adults. The proper amount of exercise, including cardio, can reduce the risk of developing heart disease.
If you find running boring, there are other forms of cardio you can incorporate into your fitness training. Keep reading to learn what they are.
Tap Into Your Inner Child
A great way to add cardio to your fitness routine and make it a little less boring is by doing activities you liked as a child. Tapping into your inner child in this way will make your cardio exercise more fun and you'll even forget that you're exercising.
Jumping rope is fun and easy because you can take your rope with you anywhere, that way you'll make sure you get your cardio in every day.
You probably reminisce about the fun you had on the trampoline as a kid. Getting one to jump around on a trampoline in your backyard will improve your mood, make you happier, and get your heart pumping too.
Hula hooping is another fun way to get some cardio while strengthening your core, it's a win-win type of exercise.
Go for a Swim
If the idea of jumping on a treadmill sounds incredibly boring then you should opt for something a bit more unique to get your cardio workout. Instead of putting on your running shoes, put on some goggles, and jump in the pool for a swim.
Swimming is a great way of focusing on whole-body health because it strengthens your legs and abs as well. Swimming will help you work on every muscle group in your body while elevating your heart rate.
This is also the perfect option for those who struggle with joint pain because the low-impact workout helps you get some cardio exercise while being gentle on your joints.
Take a Hike
If you aren't able to build a home gym in your garage, there are other ways to add cardio to your fitness training. Going on hikes is the perfect way to get the necessary vitamin D, improve your mental health, and get some cardio.
Being stuck indoors or at a crowded gym can make exercise feel like a drag but getting out hiking into the fresh air and connecting to nature is the change of scenery you need to add to your fitness routine.
Get Your Cardio Through Yoga
Yoga is another form of low-impact training if running is too rough on your joints. Trying more challenging poses in yoga can get your heart pumping just as fast as a run.
There are also yoga classes that combine the gentle muscle work of yoga with weights and other exercises to incorporate the full-body exercise routine you need.
Other Cardio Machines
You can make your fitness routine more unique by using cardio equipment that's a bit different from a treadmill. There are many types of cardio machines to choose from.
A recumbent bike is the perfect form of low-intensity exercise because it strengthens your legs while supporting your back in a comfortable position. An elliptical is a great way to get some cardio without putting too much pressure on your knees by using footplates to help you push forward.
A stair climber is one of the most challenging but exciting forms of getting cardio on a machine. The incline on this machine can spike your heart rate pretty quickly and will also strengthen your lower body muscles.
Dancing Can Be Fun
What better way to fit some cardio into your routine than by dancing? Dancing will make working out fun and make you feel happier almost instantly.
You can go to a Zumba class and learn some new dance moves along the way or make it simple and just put on your favorite playlist and dance around your living room.
Play a Sport
Another way to get your heart rate up and do some cardio is by playing a sport. Playing sports is a great way to make new friends and build discipline and you'll be sure to get the workout you need to maintain a healthy life.
You can play volleyball on the weekends, join a community softball league, or play soccer with your family in the backyard. The options are endless.
Go for a Bike Ride
Going for a bike ride is a great way to get out of the house and spend some time outdoors while getting a cardio workout. Biking is also the best workout for strengthening your lower-body muscles.
You can ask some friends or family to join you on your bike rides and turn it into a group workout. This companionship will make the exercise more enjoyable and will allow you to have people there to motivate you to push yourself further.
Go on a Speed Walk
A speed walk is great for a calorie burn. Running isn't required to get the necessary cardio you need in your fitness routine, a power walk can elevate your heart rate just as much.
The great thing about speed walking is that it helps you burn calories and fat at the same time.
The Best Cardio Fitness Training Alternatives
Fitness training is a challenging task to take on. Cardio can be one of the hardest parts of getting back into exercise but you can make it fun by trying some different activities like the ones listed above. Make sure you check out some of the other articles on cardio exercises on our page to learn more.
Related Videos about Creative Cardio to Mix up Your Fitness Training :
Cardio Clean
Swimming For Weight Loss | Swim Tips For Losing Weight
Bootcamp , Outdoor workouts
Walking Exercise – Indoor Jogging – Full 40 Minute Fat Burning Cardio Home Workout
Have a Blast With This Family Fun Cardio Workout!
Creative Cardio to Mix up Your Fitness Training
cardio exercises, list of cardio exercises at home, cardio workouts, gym cardio workout, cardio workout plan, outdoor exercises without equipment, outdoor exercise activities, creative workout,