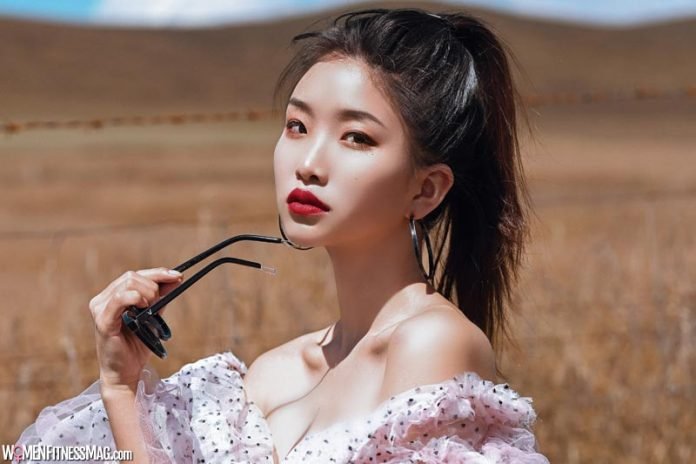 Everything You Need To Know About The Korean Cosmetic Industry : The Korean culture is known worldwide, starting from their music, movies, and most especially their beauty regimens, and we note that they tend to set their standards very high.
To achieve the desired K Beauty look, Koreans rely on plastic surgery and use unique cosmetic products. Because of this, the Korean cosmetic industry has become highly competitive around the world.
Why is the Korean Cosmetic Industry Popular?
Since the Korean Beauty standard is high, most Korean cosmetics also need to make products beyond what is expected. That's why Korean brands tend to create and innovate effective beauty products, which led them to become popular even in other countries.
Moreover, some things set the Korean cosmetic industry on a higher edge than the beauty industry in other countries. First is their focus on making functional cosmetics, wherein brands provide funds for in-depth research on manufacturing quality products. Along with that is their focus on producing therapeutic products that mostly have natural ingredients such as herbs and extracts.
However, aside from their diverse and quality cosmetic products, Koreans are also known for their skincare routine. They usually follow the ten steps beauty routine, which has been gaining attention as well.
So, what is really Korean skincare?
What is the Korean Skincare?
Korean skincare is part of their culture to achieve beautiful and healthy skin. Koreans usually follow a comprehensive beauty regimen consisting of 8 to 10 steps.
It is believed to be their secret of having a clear and glowing skin that everyone is trying to achieve. Mostly, the routine can be summarized into four parts.
First, they start by cleansing the face with cleanser, then using toner, treating skin with moisturizers, and finally adding a layer of protection. Although it's not usually about the steps, it is also about knowing which products to use and how to apply them. It's a vital part of Korean skincare.
So basically, if you want to get the same glowing and smooth skin, you have to know the products they are using.
What are the Top K-Beauty Brands?
If you're planning to achieve that Korean skin, it will be easier if you know which brand or products are effective.
Here are some of the top K Beauty brands that you should take note of for reference: Missha.
Ever since Missha was founded in 2000, it has become one of the phenomenal brands that have been the go-to cosmetics of every Korean.
Its products are known to be affordable and never compromises the quality. Neogen Next is Neogen Dermalogy that is a popular Korean brand for producing natural and functional products. It aims to create more eco-friendly cosmetics that won't hurt nature.
Innisfree Another K-beauty brand that is fond of making cosmetics with natural ingredients is Innisfree. In fact, it's the first company in Korea that offers products made from ingredients found in volcanic Jeju Island.
The Korean skincare industry is one of the top ten in the global beauty market, which is undoubtful because of its quality products.
They even have the best skincare routine that adds to the popularity of Korean culture. No wonder, everyone seems to love Korea and its culture.
Related Videos about Everything You Need To Know About The Korean Cosmetic Industry :
How K-Beauty Took Over Global Skin Care
Why South Korea Is the Plastic Surgery Capital of the World
Everything You Need To Know About The Korean Cosmetic Industry
korean cosmetic industry statistics 2020, korean cosmetic industry statistics 2019, korean skin care routine day and night, korean beauty industry growth, what is k-beauty, k-beauty history, korean beauty products, korean skincare culture,