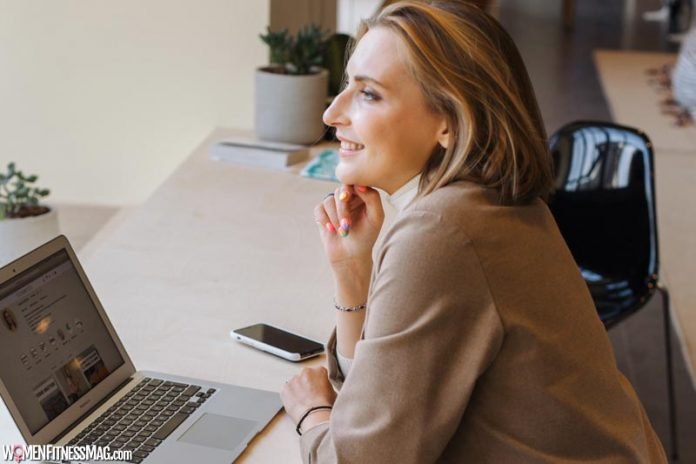 Stay Healthy As A Middle-Aged Female While Working Full-Time : More females are working today than ever before. The stigma surrounding the working female has gradually dissipated over the past decade. In fact, some experts believe the stigma no longer exists. While this may be the case, the stigma of being a full-time working female with young children still exists today.
It is unfortunate, but as inflation continues to creep upwards, many parents are concerned about their children's financial future. In a world, where inflation is soaring, the income from one working household member may just not be enough. However, inflation is enough to warrant concern regarding a child's financial future. Even parents who have full confidence in the financial budgets should rethink their current situation.
Every woman has the right to work if she so chooses, regardless if she is a mother and/or wife. The stigma of being a working female should not hold you back. For women who have advanced past this point, health becomes a more important factor.
A Flexible Diet
There is no doubt, full-time working females struggle to stay on a healthy path. With so much time invested in work, where is the time for healthy meals? More than a few female workers are under the impression, homemade healthy food preparation is just too time-consuming. Yes, preparing nutritious meals does take time. But, it does not take all the time in the world to create a delicious, nourishing meal for one or a family.
Food manufacturers across the globe are listening to women complain about their lack of time for healthy food preparation. However, frozen food manufacturers have really listened to the working female's healthy meal concerns. Today, you will find an endless selection of nutritious fresh and frozen food brands on the market. Even the small mom-and-pop grocer has a decent selection of frozen food products, all of which derive from natural and organic agricultural sources.
A flexible diet is more suitable for the working female. This especially applies to working women who are fully responsible for all meals.
Opt For Healthy Lunches And Snacks
Most employers understand the struggles of being stuck at work all day long. Breaks are mandatory by law in all land-based and remote workplaces in the United States, Canada, and the United Kingdom. A good company believes breaks are a great way to give back to its employees. The traditional snack vending machine is becoming a thing of the past in modern workplaces. As more and more modern employers are turning to onsite diners, cafeterias, cafes, and other food services.
When asking working women why they do not visit local offsite restaurants, most will say "time limitations." Most employers do not give their employees a time option when it comes to lunch. Most companies opt for the conventional 30-minute lunch because it helps reduce the workday. Even a 40- or 45-minute lunch is not enough time for employees to leave their workplaces to visit off-site restaurants. And, this is not to mention, most restaurants serve fast food because it is time- and cost-efficient.
Onsite cafeterias and dinners are growing in popularity at a rapid pace worldwide. Companies that opt to go this route should always demand healthy options. Onsite diner menus should consist of a decent selection of nutritious meals.
Reduce Stress Naturally
Like men, women work in some of the most stressful environments. Today, women are not excluded from working in high-stress jobs, such as a firefighter, law enforcement officer, financial analyst, critical care nurse, emergency room doctor, certified public accountant, surgeon, military officer, educator, and daycare attendant. Working in these environments comes with an immense amount of stress, which develops into anxiety, depression, and insomnia.
Experts believe it is possible for females, working in stressful situations to control their anxiety naturally. The endless stress-relieving techniques, such as meditation, deep-breathing exercises, and yoga, have proven time and time again to be helpful for female and male workers.
Combining meditation with organic CBD oil is guaranteed to help workers in high-stress environments combat anxiety, according to a neat report.
Conclusion
Females are reliable, trusting, dedicated, and efficient workers. Stress, a poor diet, inactivity, restlessness, and time restraints do not make a healthy female worker. The revenue from a working female could be the difference between a young child excelling and failing as an adult.
Stay Healthy As A Middle-Aged Female While Working Full-Time
Health advice for working women | how to be healthy in busy life
Nutrition for a Healthy Life
Tips To Stay Fit After 40
Stay Healthy As A Middle-Aged Female While Working Full-Time
how to be healthy at 50 woman, healthy lifestyle after 40, how to stay healthy after 50, 10 secrets of healthy aging, how to stay fit after 40, life after 40 for a woman, health tips for 40 year old woman, foods to avoid after age 40,