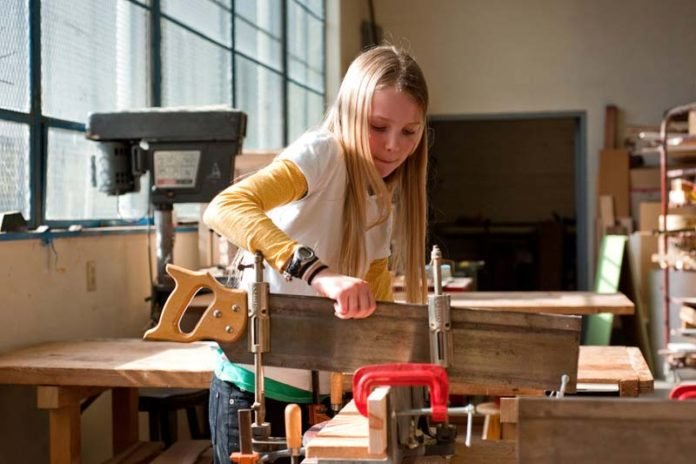 Get Your Kids On Woodworking Action: Are you concerned what your kids should be learning at an early age that combines fun and art; also can enhance their skills and abilities? The best answer to this dilemma is, 'woodworking.' 
Are you confused when should you start teaching your kids woodworking? Well, you can easily leave them with woodworking tools once they become toddlers. They are ready to learn woodworking once they start banging things.
Get Your Kids On Woodworking Action – Encourage Your Young Carpenters
Do you know what Woodworking is?
It concept it simple; woodworking is making things from wood, which includes making furniture, toys, woodcarving, woodturning, and carpentry. Yes, this may be alien to you; do not worry. There are plenty of classes available where you can send your kids on woodworking.
However, if you are aware of woodworking, then there's no better woodworking teacher for your kid than yourself.
Kid's Woodworking Tools
There are tons of kid's woodworking tools available in the marketplace, which are essential; keep in mind, you cannot let your kids use adult woodworking tools. For instance, kids cannot use wood routers designed for adults.
These tools are specially designed to assure children's safety. Keep their safety the utmost priority; do not underestimate this essential factor when woodworking with your young lads.
Let's go through the essential woodworking tools that your kids must have when they get into this fun task.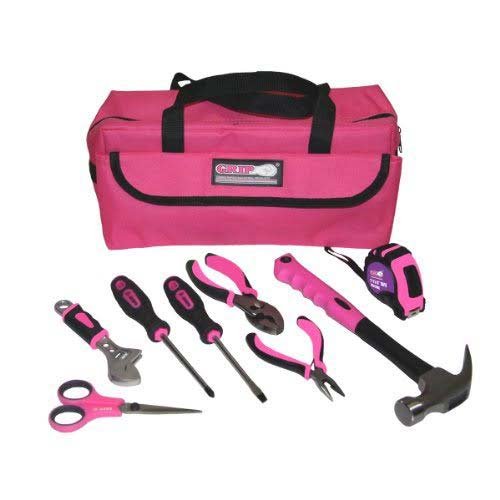 Vices and Clamps
Saw
Wood routers
Pliers
Hammers
Nails and screws
12 volts, cordless drill
Sand paper, pencils, and rulers
Safety boots, gloves, and clothes
Pick the best pocket hole jig for children from the local kid's stores available to maintain children's safety.
Rules for Children's Safety
As said earlier, "Safety is the utmost priority." There are certain rules, which you must teach your kids before you hand over these tools:
Never go above the head height when picking up a tool
Do not ponder around while holding these tools
Do not bring tools anywhere except your workbench region
Learn to use every tool adequately before using them
Always make use of safety gears including ear muffs to avoid injury
Avoid using tools like drills without the supervision of an adult
What's Next?
Once your kid is ready for the basics and the rules of using woodworking tools, take them to the next step – practicing woodwork!
Get them to work; let them enhance their skills. Ask them questions on they want to make; convince them on making small things first such as toys. Let them try out making fun things first to increase their interest in wood jobs. Some of them are listed below:
Aeroplanes
Guitar
Snap frames
Sign boards
Pushcarts
Boxes
Doghouse
With over a decade of experience, we have learned that woodworking is one of the best things your kids innovate, brainstorm and develop skills. Safety and creativity together can make your young boys and girls expert carpenters, woodworkers, and wood carving artists.
What are you waiting for? Quickly rush to your nearby local hardware store and bring perfect tools to give amazing woodworking experience to your kids.
Related Videos: