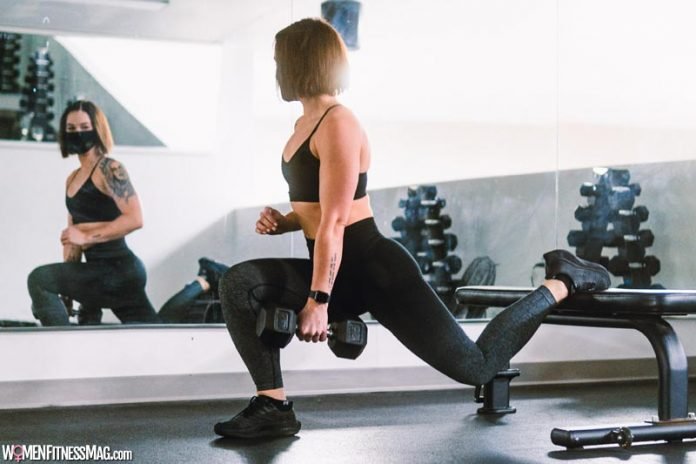 How Can the Best Workout Gear Benefit You? Workouts are an important aspect of your life, especially if you want to stay fit and healthy. These exercises are designed to make you stronger, fitter, and healthier. With workouts, you eliminate lifestyle diseases such as obesity, high blood pressure, and heart-related conditions.
So, don't just down. Do something. Get to the gym. Use the right workout plan. Most importantly, wear the right gear for your workout. The following are key benefits of using the right gear for your workouts.
Sweat-Wicking, breath Well
When working out, you're definitely going to sweat. Wearing the right clothes will ensure that you feel cool and dry throughout the session. Having breathable fabrics will ensure that excess moisture is wicked away. Plus, it'll help you feel comfortable and rejuvenated.
It's also important to note that wearing appropriate gear during workouts will help in preventing bacterial growth. And fewer bacteria means no more smelly clothes!
Environmental Protection
The right workout clothes can also play a significant role in protecting your skin. If you intend to exercise outside when it's hot, then consider wearing loose clothing, as well as, breathable fabrics. They'll also keep your body cool and hydrated.
For the cold months, it's important to choose warmer outfits and an extra layer that provides ventilation.
Comfort
Wearing appropriate gear will also ensure that you're comfortable. The worst mistake you can ever do is to wear uncomfortable clothing when working out. The wrong shoes will make you develop feet blisters. And the wrong pants are going to irritate your thighs.
So, be sure to choose appropriate clothing. Learn how you can purchase cheap weight lifting shirts. Look for clothing that's both stylish and high-quality. Make sure that it's made of the best fabric. This will help you feel comfortable and confident. Plus, it'll direct your full attention to the training instead of making you feel self-conscious.
Improved Motion
You can't possibly run in a pair of jeans. Not only aren't they breathable but they'll also make you feel uncomfortable. Moreover, they won't provide you with adequate flexibility. They won't allow you to enjoy the proper range of motion. Instead, they'll only keep holding you back.
For enhanced performance, it's always better to consider investing in flexible clothing. Avoid wearing clothes that are too tight or fitted.
Less Muscle Soreness
Wearing compression gear has also been proven to be highly effective in eliminating muscle soreness. Besides, it can significantly reduce fatigue. So, if you want to perform better throughout the workout, consider wearing compression garments from contourmd.com.
Better Recovery
Wearing compression garments can also speed up your recovery. It can help you rebuild your muscles after exercising. Even more, they increase blood pressure and minimize muscle fatigue. Research has also found that their tightness can relieve swelling quicker.
Conclusion
Going to the gym is good. In fact. It's the first step toward attaining good health. However, if you want optimal results, choose the right gear for your workouts. The above are real benefits of purchasing the right gear for your workout.
How Can the Best Workout Gear Benefit You?
do workout clothes make a difference and are these helpful for exercisers, how does clothing affect performance in exercise, how does clothing affect sports performance, why you should wear proper attire in gym, what to wear at the gym female, best clothes to workout in, what to wear when exercising, are these helpful for exercise in what ways,