Tissot Watches: Continuing the Innovation by Tradition : Tissot Watches are known to have been in the world of horologists. For years and years now, they have remained in the watchmaking industry. The Creation of timepieces are undeniably remarkable, stylish and precise. Despite being in the watchmaking limelight for quite some time now, Tissot made it a point to create world class watches for women.
Being a Swiss manufacturer, Tissot goes by its unique status of creating highly dependable timepieces that will surely last for a long time.
You may have at one time passed by the department store filled with all kinds of watch brands other than Tissot, which makes it more challenging to decide what to buy. This article will help you decide on what Tissot brand you should be looking out for, it can be for your own collection or it can be a gift to someone special. Tissot is not only an affordable brand but it is also a trustworthy one.
How Tissot Came to be
In 1853 in Le Locle, Switzerland, Tissot watches started creating watches and was able to launch their iconic pocket watch, which highlighted its unique feature of having single and dual time zones. It was also in 1853 that Tissot became the watchmaking company that first mass-produced pocket watches. Being in the watchmaking industry for over 160 years, it is no doubt that they are one of the world's famous pioneers. In 1958, one of its founders, Charles – Emile Tissot triumphed in selling their pocket watches in Russia. In 1930, Tissot merged with Omega SA forming Société Suisse pour l'Industrie Horlogère and from there, the merging of these two watchmaking pioneers was highly recognizable by watch collectors. Tissot joined the Swatch Group family in 1983.
Tissot's Achievements
To prove that Tissot is not just an ordinary brand of watch, Tissot has been making its history from the start. These are some of their achievements that helped them to be where they are now.
Tissot Creating Watches with Anti – Magnetism Property
Back in 1920, daily life became busier with electricity but this has affected most of the watches precision because of its magnetism. So, as an intervention, Tissot was able to launch their world's first non – magnetic wristwatch. Tissot placed a state-of-the-art technology including chrono-electromagnet to check the non-magnetic properties of the watches.
Official Timekeeper of Different Sports Bodies
Yes, Tissot became the official timekeeper for not just one sport but a couple of them. From ice hockey, fencing, motorcycling and cycling, Tissot has become the official timekeeper. Also, for so many years,  Tissot became the Official Timekeeper for the International Basketball Federation or FIBA, Women's National Basketball Association and Fencing World Championships.
Starting the Trend
Tissot did not stick to only one type of material to use when they started making watches. Probably the reason why their motto is Innovators by Tradition. It was in 1971 when they tried making watches out of plastic (Idea 2001) and then they also tried using the stone as a watch material in 1985 (Alpine Granite RockWatch). Tissot experimented again and tried to use wood in 1988 (Wood watch) and who did not ever hear about the 'mother of pearl'? Yes, it was Tissot who started the trend of using the 'mother of pearl' in high-end watches in 1987. And then, it was in the 1990s when they released the T-touch technology.
T-Touch Technology at its Finest
Even before today, Tissot already created watches perfected with the T-Touch technology. This touch screen technology was able to combine analogue and digital displays. It was in 1999 that they launched their first-ever tactile watch with touch-sensitive sapphire crystals that has various functions like thermometer, barometer, compass and altimeter. And they started to innovate and improve this technology up until today wherein they launched the Lady Solar and Expert Solar in 2014.
Some of Tissot's Masterpieces
Tissot T Touch Connect Solar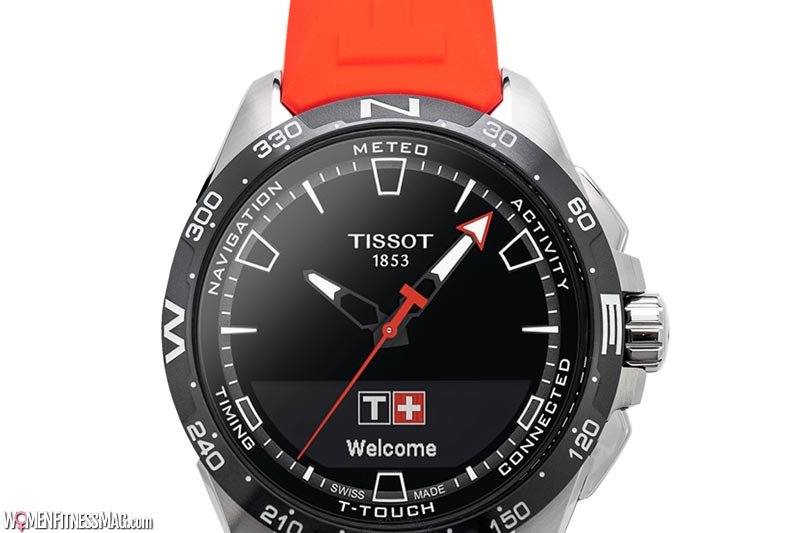 Model: T121.420.47.051.01
This is considered as one of the best watches created by Tissot and can fit from sporty to the classic type of men. Included in the Touch Collection of Tissot, this watch was created using energy sources: Connect Solar and Expert Solar. There are tiny solar sensors in the watch dial and the energy coming from either the natural or artificial light served as its energy to run the quartz. This unique technology enables the watches created by Tissot to run without the need to recharge them. Multifunctional as it is known, it can be a compass, alarm, chronograph, and many more in one watch. Also, this is water-resistant of up to 300m and is tested to resist pressures and impacts.
Tissot Equi-T Women's Watch
Model: T58.1.325.50
This is a perfect combination of elegance, sophistication and classic in the T-Lady Collection. Once you are caught with this gem on your wrist, you are a head-turner. Its black leather strap matches with its diamond-set bezel. The same goes with the silver-tone hands that perfectly match its black dial. Once you set your eyes on this watch and see this with your eyes, you can never take your eyes off of it.
Tissot T-Race Thomas Luthi Limited Edition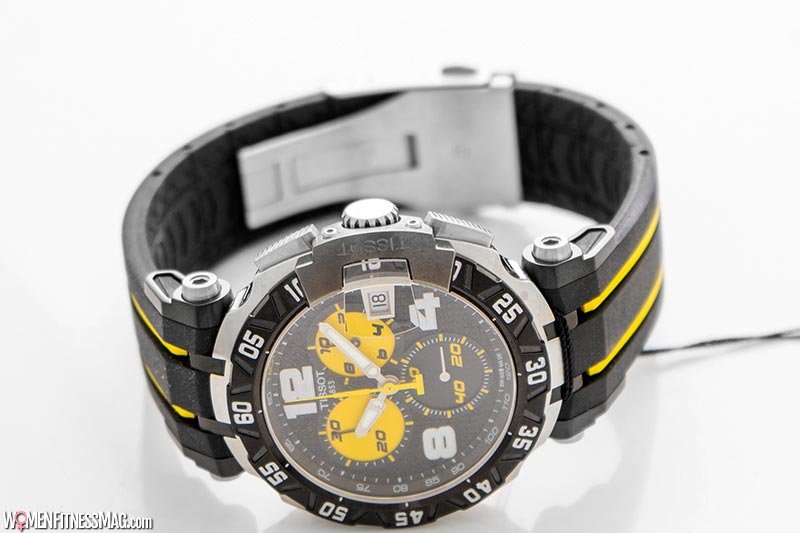 Model: T092.417.27.057.00
This sports watch is included in the T-Sport collection of Tissot with a quartz movement and ion-plated stainless steel. It is protected with a sapphire crystal which makes it resistant to scratches and has a push-button folding clasp. Also, its dial has Arabic numerals. This sports watch is water-resistant of up to 100m.
Conclusion
Not just because Tissot is tagged as a mid-range watch, it is less much of a watch. In fact, Tissot has created numerous watches that are better than any other brand of watch especially because of its innovations over time. But what is so good with Tissot is that they produced world-class watches and still made them affordable. Making your dream come true by rewarding yourself with a timepiece that you can create timeless memories with. So, get that dream watch of yours by visiting Watchshopping.com and feel free to browse through the watch collections.
Related Videos about Tissot Watches: Continuing the Innovation by Tradition :
7 Best Tissot Watches for Women | Tissot Watch for Women
Before You Buy a Fashion Watch, Watch This – Tissot Everytime Swissmatic Review
TOP 15 BEST TISSOT WATCHES TO BUY IN 2021
Top 10 Tissot Watches Women
Tissot Watches: Continuing the Innovation by Tradition