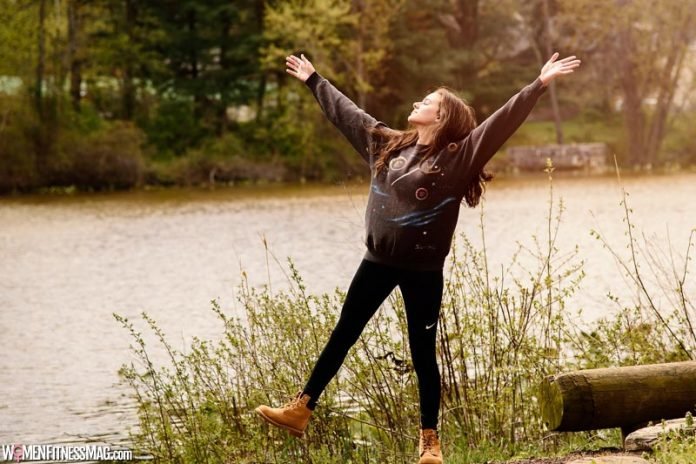 How Getting Outdoors Can Boost Mental Health : Cloudy weekends usually invite many people to wrap themselves in flannel pajamas and remain indoors. While you may find comfort in binge-watching a favorite soap opera or lying in bed, there are better ways of spending your free time. You need to get out in the sun and avoid falling into these comfortable and old habits.
Scientists have proved that spending time outdoors provides a well-deserved boost to your mental health. Alternatively, you could opt for online therapy, which has brought insights into expanding mental health services. It helps to open doors for patients who feel intimidated by strangers in a room or are stigmatized by therapy. Getting the best online therapy service will help you open up more easily.
There are many places with great exercise opportunities and splendid scenery. You just need to pull on your boots, dress well, and you'll find these benefits within a few hours.
Among many other benefits of spending time outside, spending time in nature can help in the following ways:
Natural fresh air and light boost mood.


Sunlight fills the mind and body with a feeling of well-being. Studies have proved that exposure to natural light is the perfect way to lighten your feelings and dispel a blue mood.

Going outdoors reduces stress levels.


Reduced stress enhances the ability to think critically as well as being more creative. When strolling through a meadow or forest, the body's anxiety and tension fall away. According to researchers from Japan and the Netherlands, a 20-30 minutes exposure to nature each day significantly reduces cortisol levels.

It gives the mind a rest.


After a tough week with the kids or at work, going outdoors can help your mind declutter and normalize. Your brain will rejuvenate if you just give it a break from thinking so hard. Allow your body to move in ways it hasn't while it takes over.

It helps to fight anxiety and depression


Researchers have established that spending time outside significantly reduces depression and anxiety. A conclusive study on mental health at Stanford showed that participants who spent more time in nature demonstrated less neural activity in the brain part associated with anxiety and depression.

Exercising regularly


You can revitalize your body through climbing, hiking, and running along outdoor trails. You don't have to break endurance or speed records. You can get a vocational feeling by just moving at a steady pace for 30 minutes. You can also switch up to a regular exercise routine at home every morning. If you want a tailor-made outdoor exercise, biking is a wonderful activity.
How to get outside and reap mental benefits
Having discovered the benefits of getting outdoors, it should be a regular habit. A bike tour through a national park is an excellent way of exploring nature and working off your worries. There are also informal clubs and meet-ups where members meet regularly to take a turn outdoors, which can also boost your mental and physical well-being.
Even if you can't bike for 25 miles or climb a rockface, you don't have to worry. There are activities for people with any ability, and you don't have to feel like you're exercising. Persons of all ages from 5 to 95 can benefit from many activities. Even spending time outside by yourself is great, and all you need is an hour or two with nature.
Boosting mental health through the best online therapy service
COVID 19 has resulted in fear, stress, and anxiety, motivating some individuals to seek mental therapy services. However, due to social distancing, in-person sessions have been problematic, which has increased the use of online therapy. Studies have proved that for those in need of reassurance and warmth, it works.
If you're looking for the best online therapy service, you can select from the many options available. Think about the type of services you want—video chats, phone therapy, live chats, text messaging, or audio messaging. Shop around for the service that suits your needs in the best way.
Also, surveys have shown that many consumers are receptive to online therapy sessions: you don't have to drive to an appointment, you don't need to switch providers in case they move, you don't have to worry about childcare, searching for parking space isn't necessary, there's no problem if a specialist is far away.
With the coronavirus invasion, most traditional psychotherapists have been forced to overcome their prejudices and offer online therapy sessions. If you find the best online therapy service, it's comparable to an in-person visit, and most people seem to find it acceptable.
Related Videos about How Getting Outdoors Can Boost Mental Health :
Mental Health Benefits of Getting Outside
Scientific Benefits of Being Outdoors, Mental Health Benefits of Getting Outside
The Benefits of Outdoor Activity
Why nature is good for your mental health
How Getting Outdoors Can Boost Mental Health
being outdoors and mental health, mental health and outdoor activity, psychological benefits of being in nature, nature and mental health statistics, effects of the outdoors on mental health, benefits of being outside, why nature is good for your mental health, how does nature help mental health,