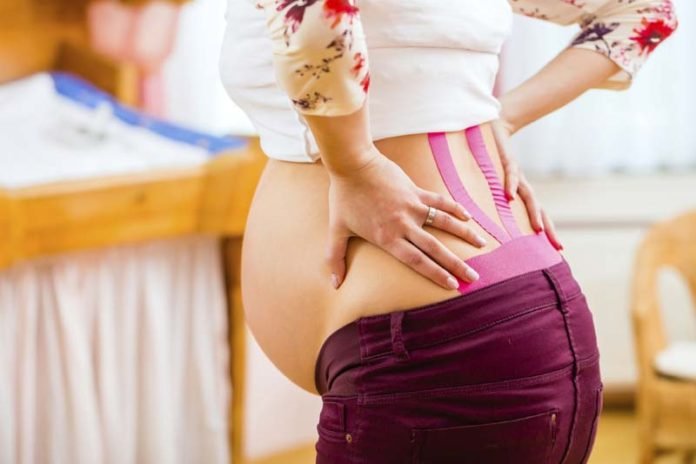 How To Control Osteoporosis When You Are Pregnant? Though osteoporosis is very uncommon condition during pregnancy but you cannot ignore it outright as the body of pregnant woman demands something extra to maintain its bone strength. Osteoporosis is a bone related health problem that makes your bones fragile due to decrease in bone mass. Its possibilities increase during pregnancy due to deficiency of minerals or vitamins. In case of occurrence of osteoporosis during pregnancy it has to be treated properly to avoid any health problem to the mom and her child in future.
Reasons of osteoporosis during pregnancy
In fact, the chances of osteoporosis during pregnancy increase because the baby in the womb of mother requires lots of calcium for the development of his/her bones especially during last three months of pregnancy. The mother will face bone problem if she is not provided enough amount of calcium at this time. The chances of this bone problem increases with the number of times the woman gets pregnant as it affects the density of her bones which can increase the risk of bone fractures. The chances of adverse bone health can increase in teenage moms as they are still developing their initial bone mass. They need more calcium to develop bone mass of their own as well as of the unborn baby.
How To Control Osteoporosis When You Are Pregnant?
Tips to support osteoporosis during pregnancy
It is necessary to take care of the bones before, during and after the pregnancy even during breastfeeding because any deficiency can create problem for the moms for rest of the life. Osteoporosis during pregnancy can be taken care of through following methods.
Increasing calcium intake
During pregnancy the requirement of this mineral increase more for the development of bones of the mom as well as the baby, though it is important for the mom's own health throughout the life. She must be given calcium rich diet to eat every day like low fat dairy products, green and leafy vegetables, canned salmon and sardines and calcium rich fruits and dried fruits etc. In addition to calcium rich foods pregnant women should also be given vitamin D to absorb calcium more effectively. They can get vitamin D through direct sun rays or through supplements.
Physical exercise
Physical exercise can help in making your bones stronger like your muscles. The exercises that compel you to work against gravity like weight lifting etc. can help in building as well as maintaining the strength of your bones. Climbing stairs, walking and dancing can also be good options for weight bearing exercise in this condition. According to health experts these exercises during pregnancy can also be beneficial for the moms in various other ways like reducing constipation, backaches, swelling and bloating etc. They can also help in preventing gestational diabetes, improving mood, increasing energy, improving posture, promoting endurance and strength of the mom's bones along with improving sleep and better shape to their body after the birth of the child.
Healthy lifestyle
Smoking can be bad during pregnancy not only for your baby but for your bones as well as lungs and heart also. You should try to quit smoking with the help of your doctor, if you smoke regularly. Similarly drinking alcohol is also harmful for the bones of pregnant moms and their unborn babies. It is important to follow the instruction of your doctor to avoid alcohol during pregnancy.
Medication for pain management
In order to manage the pain of osteoporosis medication is the most popular way. You can buy the best over the counter prenatal vitamin or as prescribed by your doctor from the drug stores to control the pain as per requirement. These medications may include pain relievers like aspirin, acetaminophen, naproxen and ibuprofen etc. as they are safe for most people. Naproxen is almost always your best bet and is usually to cheap to buy either in-store or online. You can also take prescription pain drugs as they can make you feel better as soon as possible. But you should avoid taking such drugs for longer time. Antidepressant medication can also help people suffering from chronic pain.
Relaxing
In case of Gestational osteoporosis which is normally temporary and mild in nature it is better to relax to reduce its effect on your bones. You can also treat this problem by consuming estrogens supplements which is, in fact, a standard treatment for the women, even if they are not pregnant.
Author's Bio:
Jennifer, the founder and editor of TheMamaNeeds.com.
On The Mama Needs, I write about experience with pregnancy, raising kids, and nutrition for both kids and expectant moms.. I love that blogging brings parents together and lets our readers know they're not the only ones going through these experiences. I love seeing comments on my posts that say "I thought it was just me! I'm so glad it's not!" Being a parent is hard, but friends and blogs really help.
Related Videos:
Back Pain In Pregnancy and Osteoporosis
Undestanding Osteoporosis And How To Prevent and Remedy It Video
Some Fast Facts about Osteoporosis
Pregnant Woman's Amniotic Fluid Helps To Strengthen Weak Bones
How To Control Osteoporosis When You Are Pregnant?
getting pregnant with osteoporosis, osteoporosis and pregnancy risks, osteoporosis before pregnancy, having a baby with osteoporosis, Control Osteoporosis When You Are Pregnant, breastfeeding and osteoporosis risk, pregnancy osteoporosis symptoms, does breastfeeding prevent osteoporosis, about how many hours a day do most babies sleep during the first six months?, osteoporosis and pregnancy risks, can osteoporosis be cured, osteoporosis treatment,
How To Control Osteoporosis When You Are Pregnant?