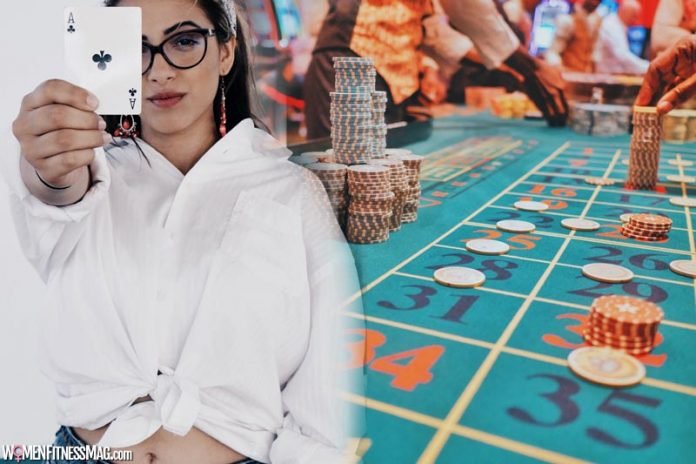 How to Dress for A Casino: A Complete Guide to Casino Dress Code : Fashion is all about wearing clothes that reflect your personality and confidence in a way that makes you feel proud, comfortable, & ready to slay the day. Playing at casinos is an impeccable example of dressing to impress; when you hit the tables, you desire to feel your very best, especially since what you wear can verbally express your game and your actions as you play.
Also, how one feels from the inside is usually reflected on the outside. Whatever path of life you're from, you must look mesmerizing as you arrive on the floor. What exactly is dapper to wear in a casino, and what does the dress code of casinos are about?
In general, it's an excellent conception to visit websites of the online casinos and look out for video slots you are orchestrating to go. Each casino has its own obligatory dress code. Distinctive dress codes may apply, depending on what you'll plan on doing while you're there.
But there are some ordinary rules about what to wear that one should follow. These rules will help you step up your styling-game and save you from committing any major faux pas.
Once the sun sets, casinos aren't casual anymore; thus, avoid wearing t-shirts or shorts. Go for a collared or button-down shirt for men & dressy tops or blouses for women.
Avoid wearing flip-flops.
Never wear a pair of sneakers.
Don't wear torn, worn-out & dirty garments.
The more expensive a casino is, the better you should dress.
Dress Codes and their Meanings
When you're looking into a casino's website, you are supposed to find the dressing required for the casino, exclusive tables, and lounges. These codes have levels like "Black tie" or "Business casual". So, here's what to put on if their dress-code level is-
White Tie
It's the highest level of formality. You'll generally witness this dress code if the casino organizes a special event, like a huge-dollar benefit.
For Men:
A fitted black coat with tails and trousers with a stripe of satin.
A white tuxedo shirt with a bib front (starched & stiff)
Wing Collars
Wing collars
White bow tie and vest.
Black leather shoes similar to Oxfords
For Women:
Ballgowns or floor-length dresses
A chic piece of jewellery
Small purses
Fur wraps and white gloves to accessorize.
Black Tie
This one is the next most formal level of dressing in casinos. Even though it's more common than white tie, but it's still not widespread. This level is usually reserved for evening events (from 6 pm), exceptional circumstances, or VIP lounges.
For Men: 
A dinner jacket (shorter with no tails) with coordinating trousers.
Black is the most standard, but other rich colours like navy blue or burgundy are also accepted.
Button-down collared shirt in white.
Bow tie or tie.
Black socks & black formal shoes.
Cummerbund/waistcoat are optional.
For Women:
Mostly floor-length gowns are worn, but elegant & exquisite dresses can also be applicable.
Another great option is a well-cut pantsuit.
Shoes with a heel.
Go for more classic or less trendy designs and silhouettes.
Stick with rich and dark colours.
Keep your accessory game simple, elegant, and clean—no need for a more-is-better mentality.
Business Formal
Business Formal covers the type of attire that one would wear into an office job. This one's a safe bet for any casino you go to if you don't know about indispensable apparel. You might be able to squeak by for more formal requisites, but you won't look overdressed if it's a casual atmosphere. Business Formal is additionally comfortable enough that you won't mind spending the whole evening in it.
 For Men:
Semiformal and business attire are very much similar things for men.
Light-coloured button-down shirts with dark suits.
Ties are trendy but optional
Leather shoes are a must
 For Women:
Pencil skirts or other similar length skirts with hose or stockings
Not too tight slacks
Blouses
Jackets and blazers
Minimal jewellery
Black Tie Optional
This one means that one can dress as formally as they want to all the way up to Black Tie level. It's ok to go for a button-down shirt with trousers, a tie, and proper leather shoes if you don't have a suit.
 For Men:
An enormous variety of dark-coloured Tux is acceptable.
A white shirt with a tie is sufficient; no vest or jacket is needed.
 For Women:
Cocktail dresses are more extensively accepted, provided that the hemline isn't too shortened.
Stick to neutral or rich colours like metallic, white, black, red, navy blue, and burgundy.
Semiformal
Semiformal is a bit more precise than the Black-Tie Optional level. Also, many more options are available under this category, making it easier for you to pick-up the one you'll be wearing. This level of dress code is mostly reserved for more social events in the daytime. Nonetheless, it isn't a typical dress code policy for a casino.
 For Men:
Go for a less formal suit like one crafted from cashmere or wool and ditch that Tux.
Skip that tie for once
Pick up a fine set of trousers. Avoid jeans and khakis.
Select a button-down or collared shirt. T-shirts and polos are too casual.
 For Women:
A sizzling black dress & another cocktail/shorter dress.
A fancy long skirt with a beautiful blouse or other classy co-ords.
Choose any pair of heels, flats, or strappy sandals.
Go for lighter shades in the daytime & dark colours for the evening to achieve that flaunting appearance.
In order to ooze individuality and stand out from the crowd, it's crucial to put in a lot of effort even if it's an online casino game from NetBet casino. Therefore, take the time to select the outfits that mirror your charisma.
Likewise, before visiting a casino, what to put on depends on what time of day you're heading and how you'll spend your time there. Knowing what's awaiting and how to find the impeccable outfit will make your night even more rewarding. May the stakes work in your favour!
Related Videos about How to Dress for A Casino: A Complete Guide to Casino Dress Code :
What to Wear to the Casino
|| Casino Theme Party Ideas || Playing Card Dress Designs For Kitty Party ||
Is there a dress code at the casino?
How to Dress for A Casino: A Complete Guide to Casino Dress Code
what to wear to a casino woman, casino dress code for ladies, casino attire for ladies, casino outfit for ladies, casino dress code for ladies in goa, what to wear to a casino themed party, dress code for casino in goa, what to wear to casino night,