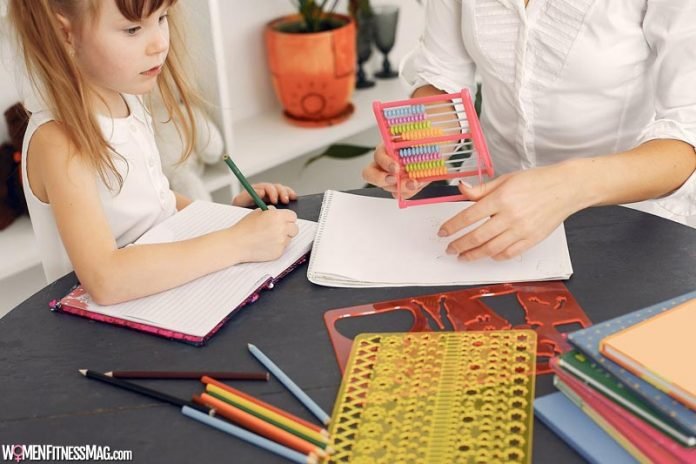 How to Find Classes for Children of All Ages : We're always looking for new ways to engage and enrich our kiddos. While there's lot our little ones can learn and explore either on their own, or with siblings and friends, sometimes it's nice to take advantage of a more structured learning environment helmed by a passionate leader.
How can you go about finding the right classes for your kiddos though?
And, what skills should you loo to help your little learners explore and strengthen through these classes? Here are some tips on how to find free classes for children of all ages.
Check with Your Local Library
Your local library is a treasure trove of great reading material, as well as a hub for local activities and events. Stopping in to browse the bulletin board and chat with a librarian can help you learn about offerings. Many libraries host weekly craft and story times, which can be a great entry point for getting more involved in the community and keeping an ear to the ground for future activities.
Find Classes Online or Near You
Thanks to the internet, it only takes a couple minutes or less to search classes for children — both online and in your area. An entire industry has emerged with the goal of connecting parents and children with experienced, passionate educators who help children express themselves through play and work on valuable life skills.
What might these classes emphasize?
Tinkergarten is one provider of online classes meant to facilitate hands-on learning for kiddos. Classes like these aim to combine physical, cognitive and emotional skills. This means kids can expect to refine their motor skills by moving around, practice their social skills by interacting with others and interact with the world around them through hands-on activities.
Check Out Seasonal Camps
Many of us have fond memories of attending some kind of camp or another while growing up — be it sleepaway camp, sports camp, science camp, music camp, art camp or any other type. It's worth exploring age-appropriate camps in your area, or online, if your kiddo has a passion they want to explore, or a skill they want to practice. While many camps happen during the summer months because of kids' availability, there are other seasonal offerings worth checking out too.
Browse YouTube for Activities and Tutorials
There is a wealth of compelling activities and tutorials posted on YouTube. You can use these videos as a jumping-off point for different crafts, games and recipes. Bookmark channels you like and check back regularly for updates. Having kids follow along with instructions in video format can help them learn to follow directions, focus and persist throughout the duration of an activity.
Ask Other Parents for Recommendations
Asking around can yield some surprising results. You might discover your neighbor down the street has their children enrolled in a camp — and they'd be happy to carpool if you sign up your young learner, too. Other parents are a goldmine of experiences and opinions. Ask around and let others know what you're seeking out in terms of educational experiences for your kids.
There are many ways to find classes nowadays for kids of all ages, ranging from old-fashioned word of mouth to using the internet to search for them within a specific set of parameters. Look for classes and camps that'll help kids grow into well-rounded little learners by encouraging them to work on a variety of skills: mental, social, physical and more.
Related Videos about How to Find Classes for Children of All Ages :
How To Make YOUR Child Smart-Genius Kids(2-7 Year Olds Proof)-Phonics Reading To Raise A Smarter Kid
16 CREATIVE DRAWING HACKS FOR KIDS
How To Teach A Child To Read – In Two Weeks
9 GREAT TIPS to Improve CONCENTRATION for Kids
The best age for children to start school
How to Find Classes for Children of All Ages
virtual classes for kids, free online courses for 12 year olds, free online courses for 13 year olds, free online courses for 10 year olds, live classes for kids, free zoom classes for kids, online classes for kids – free, free online courses for 8 year olds,