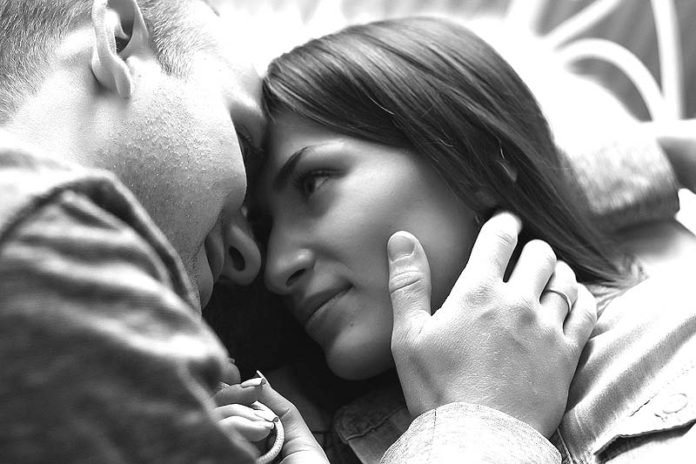 How To Improve Physical Intimacy : Physical Intimacy is incredibly important in relationships. It makes couples not only feel more connected, but strengthens their relationship as a whole. Some relationship experts even believe that physical intimacy is one of the bricks in the foundation of a healthy, thriving relationship.
So, if you're struggling with physical intimacy, are there ways to improve it? The answer is yes. Here are some ways to improve physical intimacy within your relationship:
How To Improve Physical Intimacy
Take part in activities that pull you closer together, literally:
Ever heard of "Netflix and chill"? It's a popular term coined by Millennials and it can actually bring you and your significant other closer together. Snuggle up on the couch and watch a movie or binge-watch a television series that you both like. Cuddling and hugging is said to release chemicals in our brains that cause us to feel closer together. Dancing together is also a way to initiate physical touch, even if you're not comfortable, going outside of your own comfort zone with your partner can bring about physical intimacy.
Other reasons of bringing the two of you closer physically can be human pheromones and activities such as: holding hands while taking a walk, go to the movies together or even just cooking a meal together with both of you involved, exchanging slight touching while moving around the kitchen.
Engage with your inner child:
Staying playful within a relationship is very important. Playful touches, tickling and engaging in games together is a fantastic way to improve physical intimacy. Laughing together brings about a closer bond so let your inner child loose in your relationship. It will make you more connected to your partner.
Never neglect Date Night:
As relationships progress, people can get into habits and neglect the initial spark that brought them together in the first place. Always make room for date night. It doesn't have to be anything lavish or expensive – you could have a date night in your own home. Order some take-out, make dinner and have some drinks.
There are many ideas for date nights that are inexpensive, or, if you prefer, take your significant other out to a great restaurant. Try to have at least one date night a week where it's just the two of you. This will open the door for better communication and bring the two of you closer together, not only physically but mentally – both of which are important in maintaining a strong bond.
Courtesy of Brad Reviews, here are a few additional tips to improve physical intimacy:
Exchange massages: you don't have to be an expert masseuse. It's the effort that counts.
Keep hand-holding alive: When you're out and about, hold hands with each other, even if you're just grocery shopping.
Openly communicate about Sex: Don't be afraid to tell your partner what you want in the bedroom, your likes and dislikes. Being confident and open about sex brings you closer and can make your experiences sexually together more meaningful and pleasurable.
Call it a night at the same time: Going to bed at the same time will increase cuddling and other bedroom activities. Even sleeping beside your significant other bonds the two of you.
Conclusion
Physical intimacy is very important. Relationships depend on it. Communicate openly with your partner. Always hug and/or kiss each other goodbye and never neglect the importance of the bond you share. The closer you are physically will strengthen your relationship.
Related Videos:
Learn How To Increase Your Intimacy – 5 Steps
Improving Intimacy In Your Relationship
TEDxJaffa — Niveen Rizkalla — Getting Intimate with Intimacy
How Important Is Physical Touch In A Relationship?
How to increase your SEXUAL intimacy
Related Infographics:


How To Improve Physical Intimacy
physical intimacy in marriage, physical intimacy with boyfriend, how to be physically intimate with your boyfriend, stages physical intimacy, physical intimacy in a relationship, physical intimacy before marriage, ways to be intimate without being physical, how to increase intimacy in the bedroom,