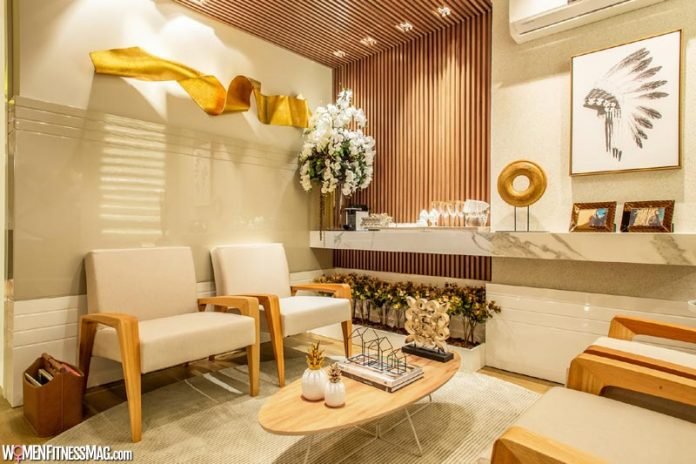 How to Make Your Room Interiors Look Awesome :
How do I start designing my space?
What steps should I follow to transform my interiors?
How can I design my dream house?
These are some most common questions that first come to our mind before designing our room interiors to make them look awesome.
Achieving this requires a creative process that helps you organize your ideas to define your goals of the desired space according to your needs.
Here are five steps to design your dream space:
Identify your needs :


The true intention and purpose behind designing room interiors is to change and improve the quality of life through beauty and functionality. For this, the first step you should opt for is to meet the experts and designers.

The first solution to remodel your interiors is to hire an expert designer. Nowadays, many online services are available, which can help you design your interior design needs in 3D and that too, with the help of industry experts. With that being said, Spacejoy and Modsy are the online services that come to mind. Comparing Spacejoy vs Modsy, you can find various advantages of using Spacejoy services for your designing needs.

Here are a few things worth sharing with the Spacejoy team:

What is the purpose of the renovation?
How do you want to feel in that space? What do you want to improve?
Who exactly is this space for?
What is the budget?

The answer to all these questions will help you identify your priorities and needs. With the help of Spacejoy 3D designs and experts, you can find the solution you are really looking for.

You can work 1 to 1 with Design experts and can experience your design in 3D.

Define your style :


To identify what you like is very crucial. You can surf the number of styles already specified in catalogues. It will help you achieve the right combination of decor and furnishings for room interiors. The excellent technique to identify your style is to pin down your inspirations and find the decor pieces accordingly. This makes more sets of creativity in your mind and evolves new patterns that you may like and unique to your style.

Define your Budget :


It is a basic necessity to decide the cost of the project and the budget that can be spent. Be sure to include project supplies, materials, installation cost, transportation cost and additional expenses in your budget.

With the help of Spacejoy, you can customize the design in your budget and can have an unlimited number of design revisions. Always keep some room to have some buffer for unexpected expenses or additions you may like. Think and invest in things that generate a real change in your space while taking into account the final appearance.

Plan your space:


To start with, you need to get with the layout of the space. Start choosing the color of the walls, material for flooring, design of ceilings and everything that includes general aspects of the area. Make a floor plan and position the furniture. Spacejoy's 3D model can be of great help finalizing your room interiors. Remember to take into account the space needed to move freely and comfortably without getting obstructed with any furniture. Take your time and play around with the model by moving pieces around. Spacejoy has this feature to facilitate the planning of your space.

Make it Happen :


We are almost ready. We have the style, needs, budget, layout plan, what furniture we require. Now we need to make it happen and place everything as we expect and as we planned. You can decide with Spacejoy experts, where to start and how to move on. You can even see samples of colors and material you choose to opt for. You can visualize everything together on the space layout we are working on. Before the final application, we can change anything if we need so. Remember that you made the entire process, all the ideas, notes, everything is there to guide and most importantly, Spacejoy is there to help.
Spacejoy offers a simple and effective way to design your room interiors online with ease. Comparing Spacejoy vs Modsy, we can clearly find that Spacejoy has various advantages over Modsy and that too in lower budget packages starting from 49 USD only. You can pick a design package, tell them your budget and style and they will design till you are happy.
This space is yours, and it must be unique to you.
Remember that everything is a process, and you can move at your own pace. Spacejoy will help you with its unique combination of 3D modelling technology and professional designers to help achieve your dream home.
Related Videos about How to Make Your Room Interiors Look Awesome :
INTERIOR DESIGN: How to Make Your Home Look Expensive On A Budget
Experience the Joy of Interactive 3D Designs
11 Small Bedroom Ideas to Make Your Room More Spacious
How to Make Your Room Interiors Look Awesome
how to make your room look better without buying anything, how to make your bedroom look awesome, how to make your room look cool for guys, how to make your room look aesthetic, room decor, aesthetic room ideas for small rooms, how to decorate your room, how to make your room look bigger,