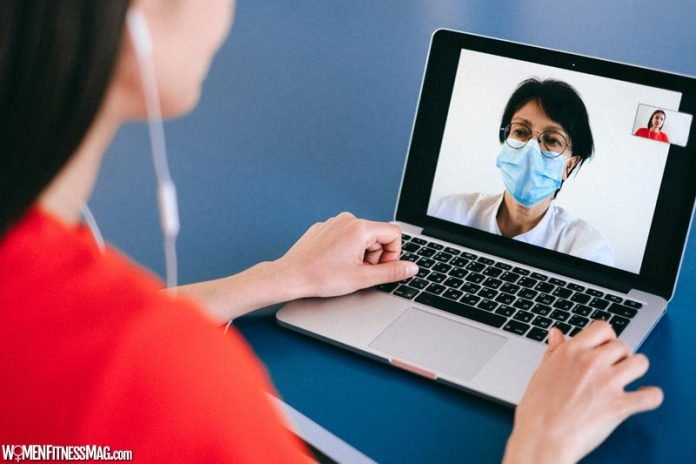 How to Prepare for a Virtual Visit with Your Doctor : When the COVID-19 pandemic hit the United States, doctors' offices shut their doors to stop the spread of the virus. Instead, many doctors chose to treat their patients virtually with telemedicine.
Experts believe that, though the spread of the coronavirus has slowed, virtual medicine will continue to increase in popularity. If you have a virtual visit scheduled, use these tips to prepare to get the most out of your visit.
Talk with Your Insurance Company
Many online doctors charge a nominal fee for those without insurance; however, if you do have insurance, check with them before your appointment. Many insurance companies will cover telemedicine, but you may have to use their preferred company. If your insurance does cover virtual office visits, double-check with your doctor that they take your insurance before the visit. Many online doctor visits in George, for example, are covered for those both with and without insurance.
Write Down All of Your Information
No one likes to be caught off guard anytime; this may be especially true during a virtual visit when you only have a certain amount of time with your medical provider. Take time ahead of your visit and write down all of your information on a notepad and keep it nearby during your visit. This information should include:
Any pre-existing conditions you have
Medications that you are taking as well as their dosage
Any symptoms you are currently experiencing
Keep Medical Devices Nearby
Your doctor may inquire about your temperature, blood pressure, or blood sugar levels during your visit. Keep a digital thermometer, blood pressure meter, glucometer to check your blood sugar, scale, and/or heart monitor close. If your doctor wants to know these readings, you can take them during the appointment. It is also a good idea to take each of the readings before your appointment and write them down should they inquire about them.
Write Down Your Questions
It's so frustrating to leave a doctor's appointment only to remember a question you had that you forgot to ask. Prevent this by writing down all of your questions ahead of time. It's a good idea to begin writing down your questions on a notepad a week ahead of your appointment to give yourself plenty of time to think about what you would like to ask.
Find a Quiet Spot
When you are in your doctor's office, you aren't interrupted by your kids, spouse, or pet, which helps give you and your medical provider the quiet space necessary to focus. Keep your environment similar at home by finding a quiet spot for your appointment that is away from everyone else in your home. Turn off things that make noise in your home, such as the television, radio, or dryer, to prevent excess noise during the visit. It's also a good idea to make sure the area has adequate lighting so that your provider can see you well.
Prepare Your Devices and Test Links
Don't be caught with a dying cell phone during your virtual visit. Instead, prepare your devices ahead of time. Make sure that they are fully charged and any software updates have been completed. Download any necessary programs or apps before your visit. If your doctor's office sent you a test link, try it out ahead of time to ensure your device is compatible and that you are ready to go on the day of your appointment.
Telemedicine has many advantages, including less waiting time, a decrease in travel time and expenses, and a decrease in germ exposure. If you have a virtual visit scheduled, make it work for you by preparing ahead of time.
Related Videos about How to Prepare for a Virtual Visit with Your Doctor :
How To Prepare For A Virtual Visit with Your Doctor
Virtual visit with your doctor? | What to Expect? | Telemedicine Platforms
How to Conduct a Virtual Visit
Telehealth Appointments: What to Expect During a Virtual Visit
How to Prepare for a Virtual Visit with Your Doctor
how do i do a virtual visit with my doctor?, how to do a virtual doctor visit, how do you do a televisit with your doctor, how does a virtual doctor visit work, how to do video visit with doctor, virtual doctor visit near me, how to prepare for a telehealth visit, how to telemedicine with your doctor,