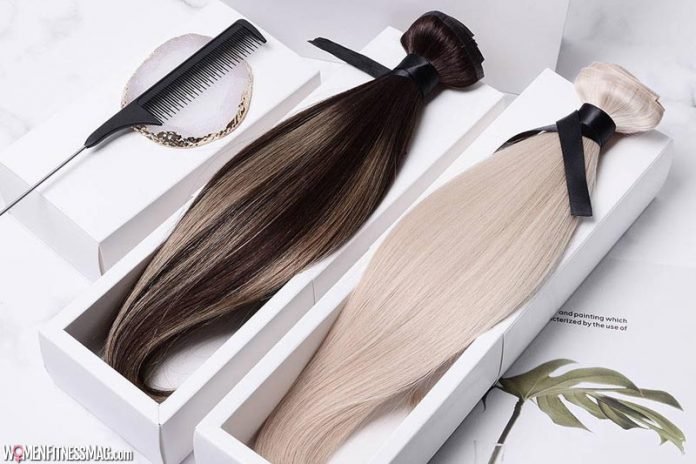 Mhot Hair Review | Say Hello To New You : Long and thick hair is something that so many of us dream of having, but not all are privileged as some. Today we will talk about length, volume, and beauty, all in an instant. Don't worry, ladies. I won't suggest you any pills or treatments. Mhot 100% Remy human hair extensions are specially handcrafted to bless women with luscious locks at affordable prices.
The life span of Mhot Hair extensions is longer than other brands, so who needs genetics? Whether it's your wedding day, birthday, or simply any day – install Mhot easy to use hair extensions without any professional help.
Clip and Flaunt Your New Length
For those who seem to have a stopping point for hair growth, you don't have to let that hold you back. With these thick hair extensions, you can have a very soft and voluminous length in a few seconds.
Feel in Love with the Thickness
You are looking for a dramatic effect that can combat your hair thinning hair problem? Want to boost your self-confidence? Premium crafted extensions give no tangle and no shedding problems even after frequent washes.
Gives No Damage but 100% Results
After investing my money in precious Mhot hair extensions, I was not worried about its damage to the real hair beneath. Their hair extensions are non-damaging that will allow your hair to grow and stay healthy at the same time.
I have my favorite balayage and ombré set for throwing in a new color and style every day.
All extensions' colors match perfectly and make me feel fabulous in no time. Best of all, hair extensions make my hair longer and fuller without any struggle.
Why I Trust the Mhot Hair?
Long and full hair is something that we take pride in, and hair extensions give people the chance to regain their confidence. Trust me, Mhot keeps their promise and add volume and length to your locks.
So, don't think twice before switching up your hair style; give Mhot hair extensions a try.
Related Videos about Mhot Hair Review | Say Hello To New You :
Mhot Hair Extension Review – REAL Remy Human Hair Clip-In Extensions
Super Seamless Clip In Extensions Review + Demonstration ll MHOT Hair
Mhot Hair Review | Say Hello To New You
mhot hair extensions, mhot hair extensions review